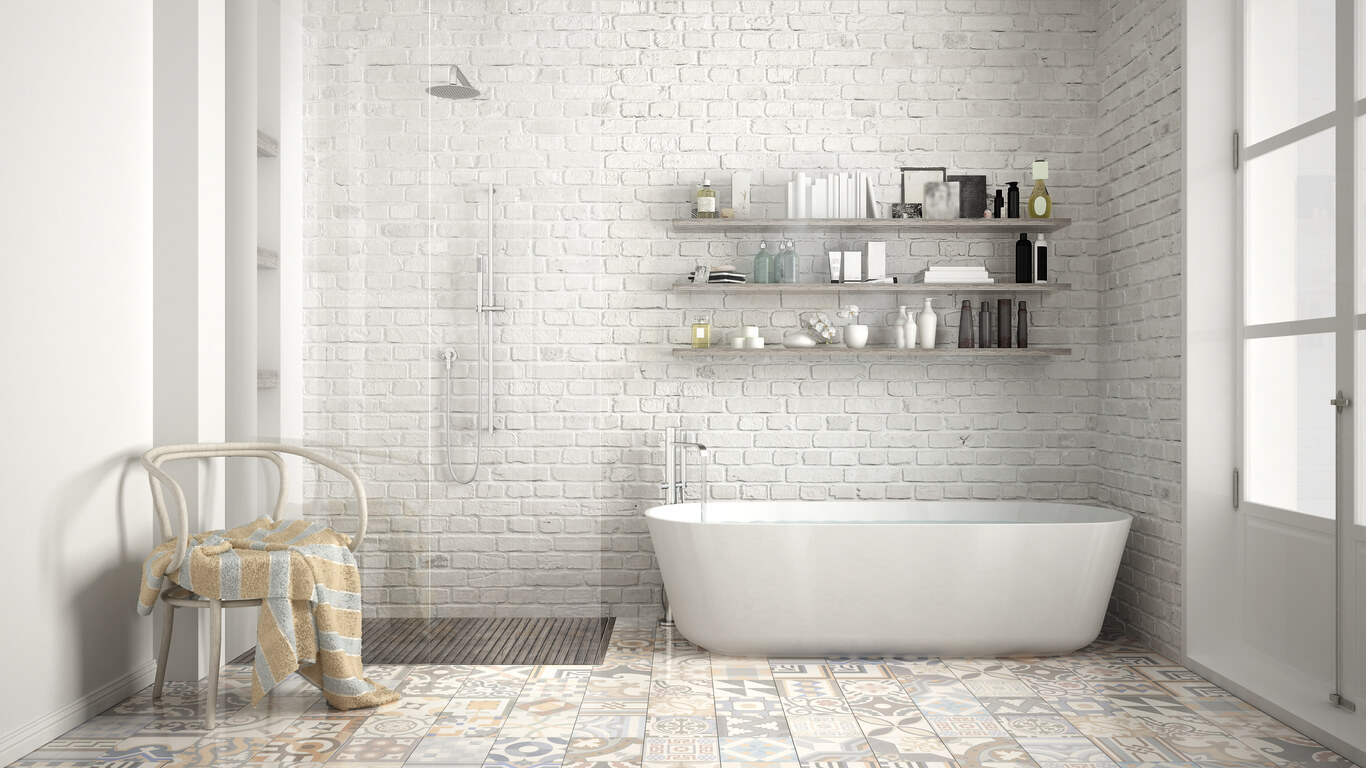 Have you completed a kitchen or bathroom remodel using Ames tile flooring and have some product left over? Are you a true DIY enthusiast that can't bear to throw it away? Well, turns out that there are many ways in which you could make use of your leftover tile flooring. The following are 5 creative ways to use with yours:
Tile Coasters
Making yourself some tile coasters is one of the easiest ways of making something useful out of your leftover tiles. Design them however you like and adorn them with paint, permanent markers, vinyl stickers, or photos or decorative scrapbook papers using Mod Podge. Keep the coasters for yourself or give them as a gift!
Mirror Frame
If you have a mirror without a frame on one hand and leftover Ames tile flooring on the other hand, you can create something incredibly customized! Creating a mirror frame out of tiles is quite easy. Cut your tiles to size and start arranging your tiles. Decorate your mirror as you please!
Patio Tile Table
Does your patio table look a little boring and uninviting? If your tile project left you with an entire box of unneeded Ames tile flooring, you can take the boring look out of the equation by adding some leftover Ames tile flooring to your patio table. Once this DIY project is over, you will have an outdoor tile table that looks chic and inviting!
Pencil Holders
Tired of searching the whole house looking for your young ones' pencils and pens every morning? You can use leftover Ames tile flooring to repurpose old tin cans and transform them into beautiful pencil holders. With funky pencil holders, your kids will never forget where they put in their pencils the previous night.
House Numbers
Want to easily stand out from the rest of your neighbors? Left over Ames tile flooring can help you achieve awesome curb appeal. All you need to do is to design house numbers however you want. You can search the web to see different patterns and fonts, so you can come up with something catchy and unique.
If you are an avid DIYer and you have leftover Ames tile flooring, the above DIYs are a great way to transform simple items to beautiful new home décor. Stop by today so we can give you more information about Ames tile flooring and the remodeling projects you can use them on.