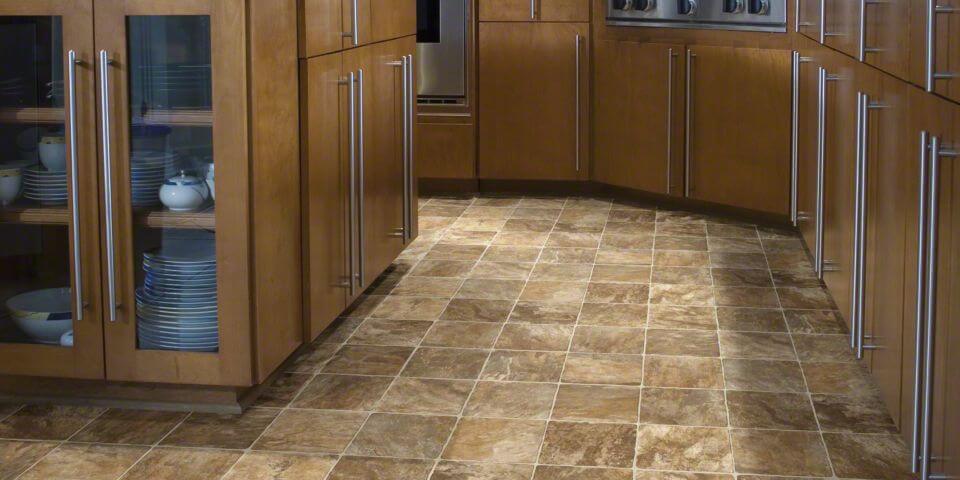 After a luxury vinyl tile flooring renovation, you may have leftover pieces from the project. Or perhaps, you're taking down an old vinyl floor and are looking for ways to repurpose the usable parts. Either way, there are creative ways for you to use the vinyl tile in your home instead of tossing it out. Let's explore innovative ways to use luxury vinyl tile flooring beyond the floor. Contact us to learn more.
Protection Against Moisture Damage
Vinyl is great for resisting moisture damage. It does not get damaged due to water exposure and prevents water from penetrating. For this reason, you can use luxury vinyl tile flooring under the sink to protect the cabinet against leaks.
First, check all your pipes for leaks. Once you've confirmed that all pipes are working correctly, cut the luxury vinyl tile flooring into appropriate pieces, and glue them to the wood. You can lay it on the top, sides, and bottom for the best protection. You can do this for sinks in the kitchen and bathroom.
Backsplash
Since vinyl resists water damage, it great for a backsplash. You can cover the area behind the kitchen and bathroom sinks and washers and dryers in the laundry areas. It creates a uniform water-resistant surface that's also easy to clean and wipe after use.
Creating Rustic Looks
If you have luxury vinyl tile flooring with a wood print, you can use it to achieve a rustic finish on a budget. You can attach the tile to your bar area or use it to cover the kitchen cabinets and island for a wooden finish. You can also upgrade items in your house, such as mirror frames, to give them a better appeal. Kick it up a notch and use the vinyl to cover your work desk to create a hardwood look.
Coasters
You could always use extra coasters in your home to protect your surfaces. Cut the tile into small pieces to create coasters from your plates and cups. You could also cut the luxury vinyl tile flooring into circular pieces and use them as coasters for your house plants.
Tile Art
You can never go wrong with extra wall hangings for your home. Leftover luxury vinyl tile flooring with a ceramic finish is excellent for creating tile art. Grab some markers and google easy doodles and pencil art you can draw on the tile. You can either go with repetitive patterns or make a large mural by assembling different pieces. Alternatively, you could print the art and use the tiles as a backdrop to attach and hang the art.
Creating a Birdhouse or Doghouse Roof
You can create a waterproof roof for your birdhouse or doghouse by gluing luxury vinyl tile flooring pieces on the wooden roof. Use a knife to cut the vinyl tiles into small rectangular parts or fish scale pieces and use them to create shingles.
Accent Wall
Luxury vinyl makes just as big of a statement on walls as it does floors! You can use the leftover vinyl tile pieces to create a trendy accent wall for the bedroom or living room. This is a great idea for a reading corner or for the wall where your bed's headboard leans.
Take Up a DIY-Project with Leftover Vinyl Tiles
There are several creative ways to reuse luxury vinyl tiles in your home instead of tossing them or storing them for years. With so many patterns and finishes to choose from, you can be sure to find luxury vinyl tile flooring that fits perfectly into your home and your style. To find the ideal luxury vinyl tiles for your floors, visit our flooring consultants today.