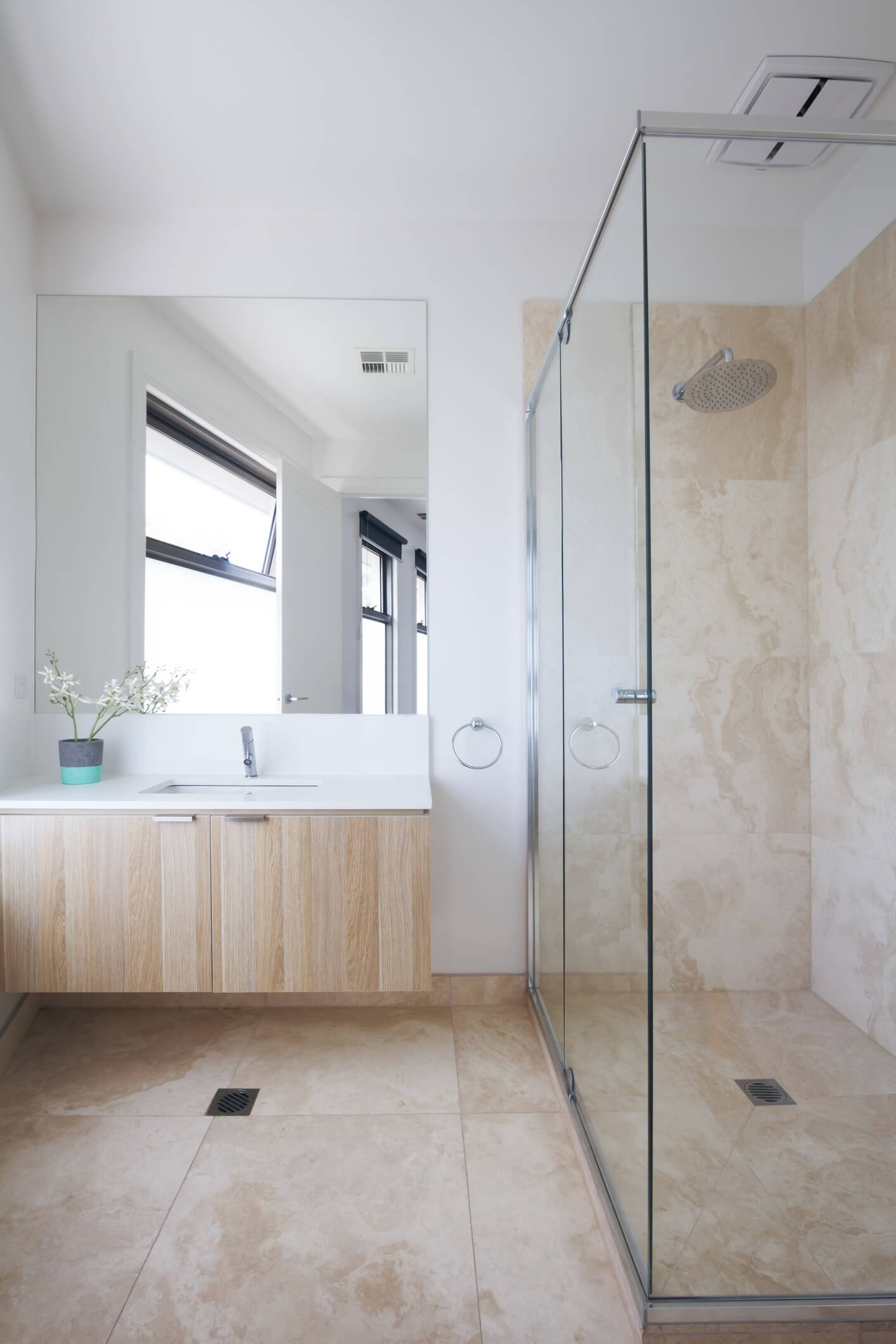 When you decide to take on a bathroom remodel, flooring is always one of the things at the top of the list. For years, porcelain and ceramic tiles were probably your go-to however they have become a thing of the past. Lately, the popularity of luxury vinyl flooring and tile has skyrocketed. How do you know if this is the right choice for you and how to choose the right one? Let our handy guide help you in the process. Visit us today for even more guidance.
What is Luxury Vinyl Tile Flooring?
You have likely heard of luxury vinyl tile or seen it in some respect. Luxury vinyl tile is composed of a wear layer, the image layer, and a stable core and back. Luxury vinyl tile flooring offers a realistic look so that you can imitate the style of flooring you love for a fraction of the price. Most styles of luxury vinyl tile flooring are waterproof, so they don't buckle or swell making them great for bathrooms.
Reasons to Choose Luxury Vinyl Tile Flooring
Price: Traditional porcelain and ceramic tiles are more expensive than vinyl planks and tiles. Plus there are additional costs associated with the installation of tiles that don't happen with vinyl. At the very least you may have to purchase cutting tools and grout to fill joints with.
Installation: Vinyl tile comes in smaller, manageable panels compared to sheet vinyl. Since your bathroom has a toilet, sink, built-ins, shower, or a tub, there is measuring involved to get the right fit. With the smaller panels, measurements and installation are much easier than struggling with other floorings, not to mention that their softer texture is much easier to cut to fit around awkward shapes.
Water Resistance: Popular laminate may offer great appeal style-wise, but it's not a great fit for bathrooms. It is highly likely it will suffer damage from showers, splashes from sinks, and even leaks. The humidity levels cause the planks to retain moisture leading to quicker damage, rot, and even replacement. Luxury vinyl tile flooring is waterproof so you can achieve a similar look but none of the water issues are a problem!
Do It Yourself: We mentioned how cutting the materials is easier with vinyl tile, but that's not only the benefit. Installing tiles requires not only tools but a team of people to help make sure everything from mortar to spacing is done properly. Floating planks and tiles can be cut and set into place which means your luxury vinyl tile flooring can be installed and useable within one day.
Let's Update Your Bathroom with Luxury Vinyl Tile Flooring
Luxury vinyl tile flooring is the perfect choice for your bathroom remodel. It's water-resistant, is easy to install, and looks great too. Plus, it can add extra warmth to your home, unlike traditional tile and laminate! We are here to help you find the right luxury vinyl tile flooring for your bathroom. Contact us today.