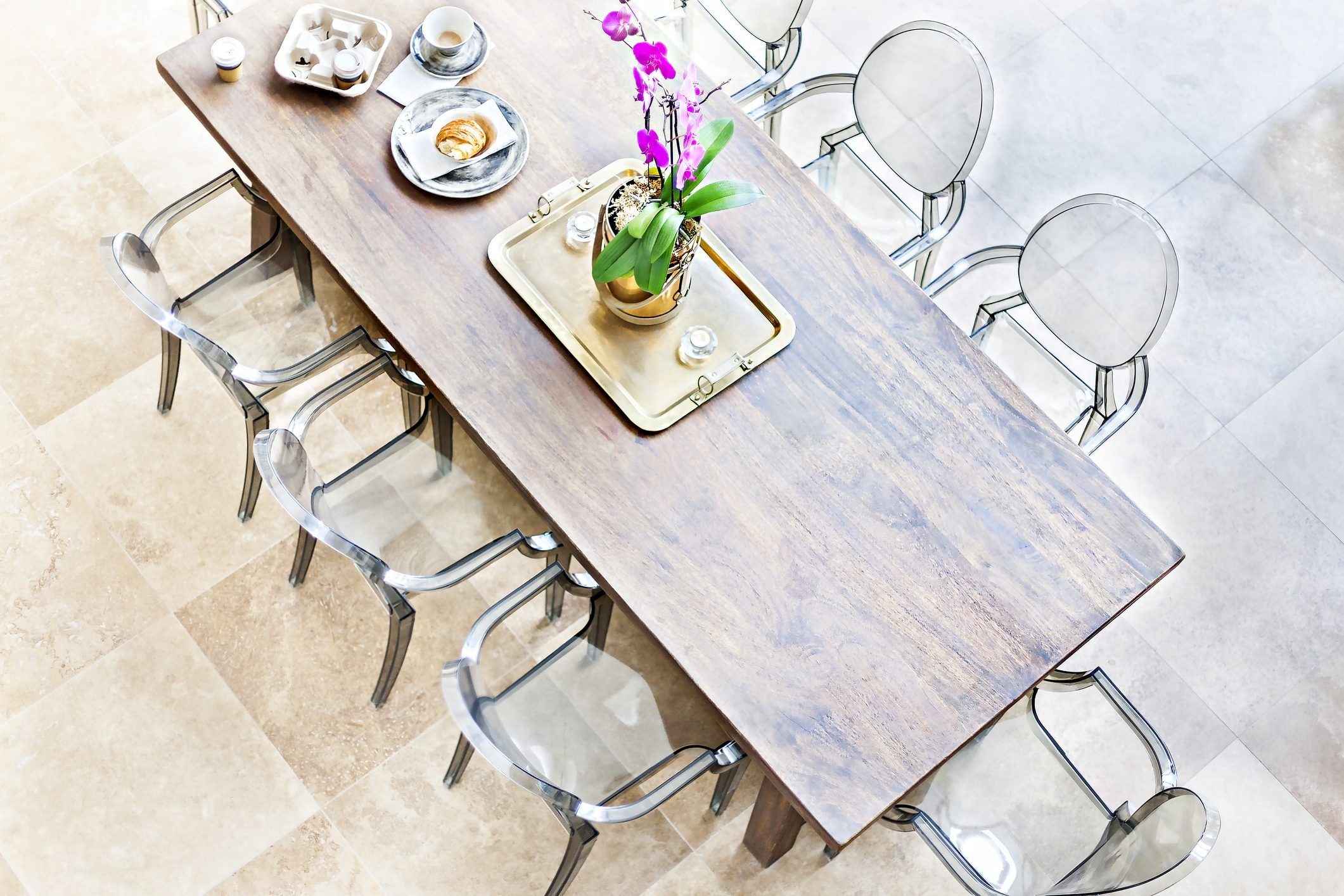 There is no shortage of flooring options out there, and each of them has its own pros and cons. When you think of vinyl flooring, popular images of times gone by probably come to mind. Maybe even thoughts of wild patterns and less than desirable materials. Today's luxury vinyl tile flooring is much more stylish and resilient. It comes manufactured in both planks and rectangular tiles. Both utilize the same luxury vinyl material that is durable and simulates the look of hardwood, stone, and ceramic tile. Visit us today to learn more about modern vinyl flooring.
Benefits of Luxury Vinyl Tile Flooring
Durability: Vinyl flooring is much more durable than traditional hardwood flooring. This means it can stand up to the wear and tear of busy, every day life. It's less susceptible to damage which means you'll be able to enjoy it for years to come without worrying about stains, scratches, and damage.
Budget-Friendly: Redoing the flooring in your home can feel like an expensive undertaking. With luxury vinyl tile flooring, it doesn't have to be! You'll get more bang for your buck because vinyl can be installed in more rooms than other types of flooring - including those that are more moisture prone like laundry rooms, kitchens, and bathrooms.
Easy Installation: Installation is much easier than other flooring and can be done in an afternoon with a professional team or even a DIY project for yourself. Luxury vinyl tile flooring can be interlocking, floating, or glued down and doesn't require much time or effort.
Drawbacks to Luxury Vinyl Tile Flooring
Texture: Vinyl tile flooring has a synthetic texture that doesn't have the same look and feel as laminate. This means it's less likely to feel like you're walking on a real wood floor or one that feels as close to it. Real hardwood is going to be the more popular option but costs 2 to 3 times more.
Maintenance: While laminate and hardwood can be refurbished, luxury vinyl tile flooring cannot. It cannot be sanded down and refinished. So ultimately the flooring you choose will have to last a long time or be entirely taken up and replaced.
Styles: Luxury vinyl tile styles change every few years. As new styles come and go or your personal style evolves, you may want to change out your flooring, since they can't be refurbished, you'll need a new install. Typically as styles and trends change, many types of vinyl stop being manufactured. Once it's gone you may have trouble finding a replacement or exact match. While this may not matter to many, some may consider it when choosing their new flooring.
Learn More About Luxury Vinyl Tile
Luxury vinyl tile flooring is cost-effective, stylish, and easy to install. Visit us today to learn more about LVT and see the creative options we have ready to be a part of your home.