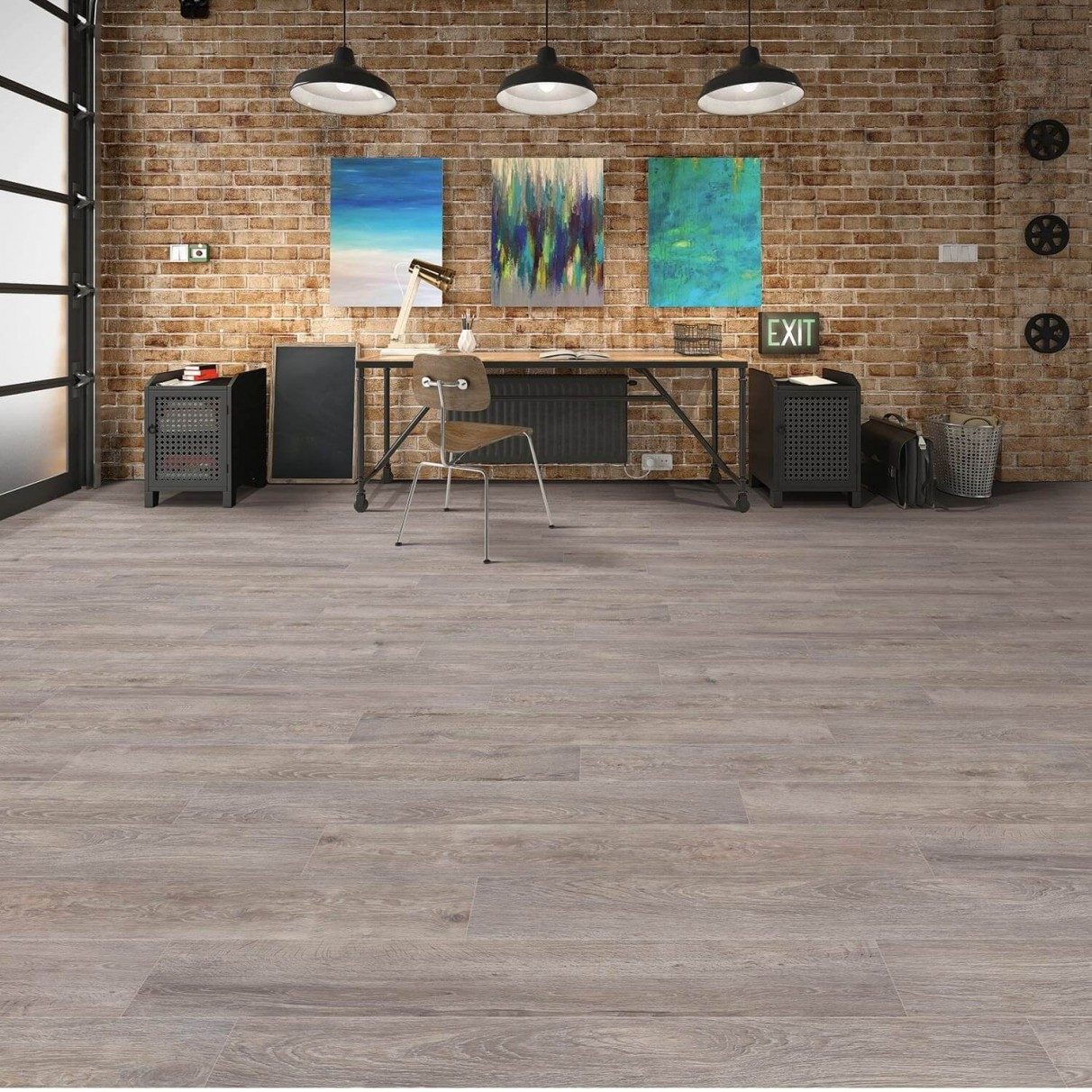 Your home reflects who you are and your own personal style. Updating your home doesn't mean having to sacrifice said style, time, or resources. It's a given there are many types of flooring out there and when updating your home you'll consider a lot of them. Vinyl plank flooring should be near the top of your list.
When you hear vinyl plank flooring your mind may go right to the glued down linoleum of yesteryear. With modern technology creating better materials you'll have many innovative options that go beyond that stereotypical flooring. This type of tacky flooring is long gone and there are many reasons to update your home with vinyl plank flooring.
Why Should You Choose Vinyl Plank Flooring?
Saves Time
Life moves quickly and you don't want to spend tons of time installing flooring. With wood planks, you must wait for the planks to acclimate to their new environment. With vinyl planks, your wait time is cut down. Once installed you can move on to adding other pieces to transform your space right away. You can probably have brand new flooring by the end of the day and be ready to start your next project.
No Expert Required
With other types of flooring, you may have to hire an expert to help. Vinyl flooring is made for inexperienced installers. They are formatted to fit like puzzle pieces that you just lay down on the floor. When corrections happen, you can easily reposition them without issue. Even if you do end up hiring an expert, the time required for installation is less saving you money in addition to time.
No Unsightly Seams
When you read "fits like puzzle pieces" you probably started thinking about seams. Seams can be unsightly even if you're the only one to notice them. Vinyl plank flooring is designed to overlap with each other. This means there are no unsightly joints and this leads to continuous flooring throughout your space. Everyone will be impressed by your new flooring they won't even realize the lack of seams.
Cleanliness
There is nothing worse than making home improvements and having your entire home transformed into a giant mess. No one wants building materials and tools lying around everywhere for months at a time. Vinyl plank flooring is easily attached and requires no extra tools or glue. It can be installed by you which means no workers in and out of your home. Ultimately meaning no extra mess or added stress!
Easy Installation
All of the things we've talked about to this point show how easy it is to install vinyl plank flooring in your home. There are no added tools either. You simply need a utility knife to cut your vinyl stips to size and a measuring tape to make sure they are the right size. The installation is quick and quiet meaning it won't disrupt your life or cause you added stress. This is important because you want to be enjoying your time at home not feeling overwhelmed by home improvement projects.
Update Your Look!
Vinyl plank flooring is a quick way to achieve your desired result and update your home's look. Overall it's one of the most efficient types of flooring to install. There isn't a long period of transition in order for you to get a new look. You can create a luxurious and warm space to reflect your personal style with little to no expertise or stress involved.
Need help with your flooring? Flooring Superstore Edmonton can help. Contact us today.