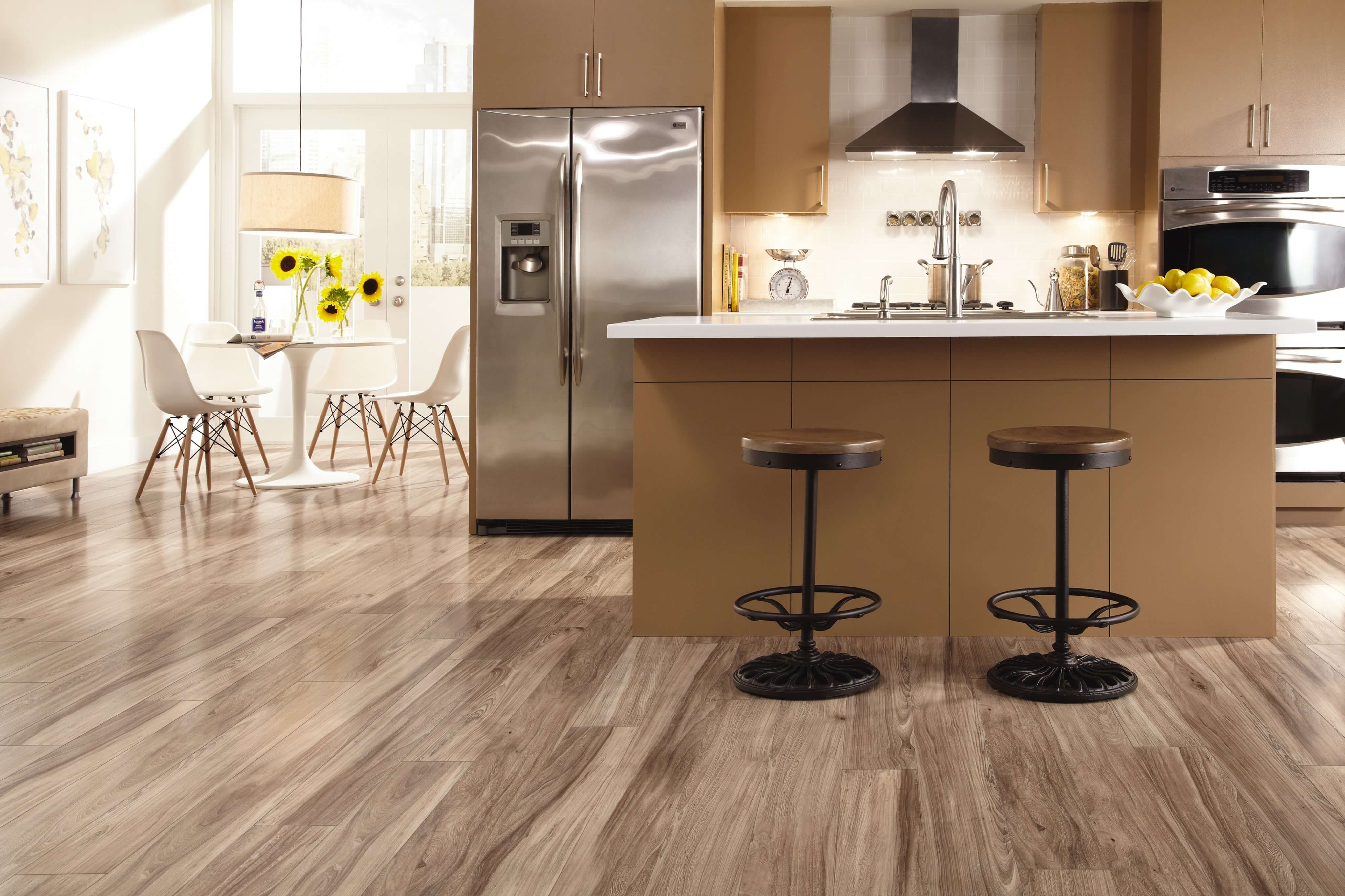 How Is Laminate Flooring Created?
While laminate flooring is designed to look like wood, it is not. Laminate is created using a fiberboard base, a high-resolution image layer, and a protective resin layer that holds up to everyday wear and tear. The image layer gives homeowners a beautiful wood appearance that can be quickly installed without tons of frustration. Visit us today to learn more about laminate from our expert flooring consultants.
How Durable Is Laminate Flooring?
Laminate holds up for years which makes it a budget-friendly option that goes the distance. But there are tons of equally important reasons to choose laminate over other options including hardwood.
Unsightly Scratches and Dings
Its inevitable life will eventually begin to take over and your flooring will start to look less than brand new. Anyone who has had hardwood flooring knows that the surface can be scratched by simply just sliding a chair a few inches. Laminate flooring is resistant to scratches which helps you keep your flooring in shape without too much effort. Beware of dropping heavy items though, which can cause dings in your laminate.
Exposure to Heat and Cold
Traditional hardwood can become damaged when exposed to extreme heat or cold. Eventually, this can warp the floor and require replacement. The only way to treat a warped hardwood floor is by replacing sections which can require extra sanding and staining. Laminate is able to be exposed to varying temperatures without warping.
Moisture
It's a known fact, moisture can warp flooring. This is why hardwood isn't suitable for many rooms of the home. Laminate, on the other hand, can tolerate moisture and humidity slightly better than wood. You can use it in many rooms of your home including the kitchen. It still does not stand up well to standing or pooling water, so be sure to wipe up spills quickly before moisture seeps below the protective laminate layer and between the boards, causing swelling. High humidity areas, like bathrooms, are not a good place to install laminate.
Cleaning
Laminate flooring is easier to clean than hardwood flooring. Usually all that is required is sweeping or vacuuming. For bigger messes a damp mop is fine but be careful not to use too much water on your laminate floors, as it can seep into the boards and cause swelling. There is special laminate floor cleaner available, and its recommended to invest in some to preserve the life of your floors as long as possible.
Looking for Laminate?
If you are looking for a durable, affordable alternative to hardwood flooring, consider laminate flooring. Visit our store to see our selection of finishes. We also offer installation!