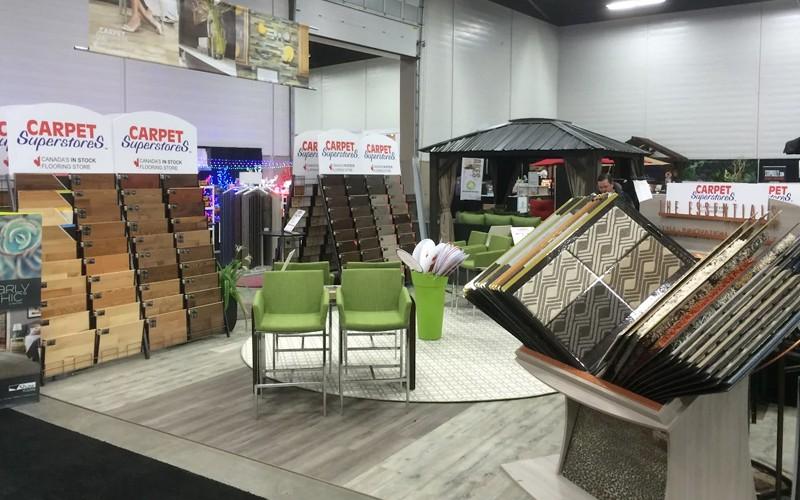 Spring came early this year and the Flooring Superstores booth at the Edmonton Home & Garden Show was all about spring! With modern green grass chairs to the beautiful custom area rug, it felt airy and fresh in our booth.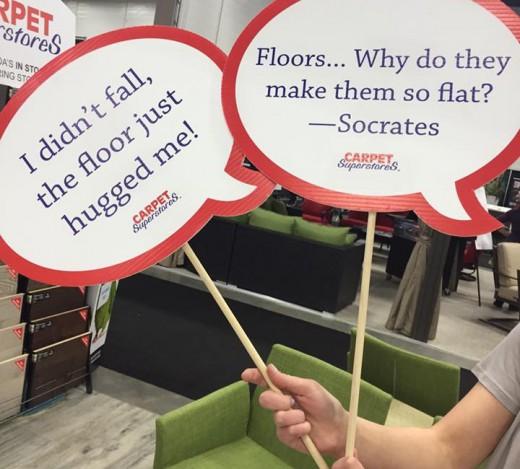 We had a blast talking to everyone that come out to see us. With our fun contest Snap It! Like It! Share It! in full swing, the 4 days flew by. We had 20 great bubble sayings, like "If you fall I'll be there no matter what. - Floor" that you could take your picture with and be entered to win a $1000.00 store credit. Stay tuned as we will be announcing the winner soon so check out all the entry's on our Facebook page. Thanks again for everyone that stopped by and saw us!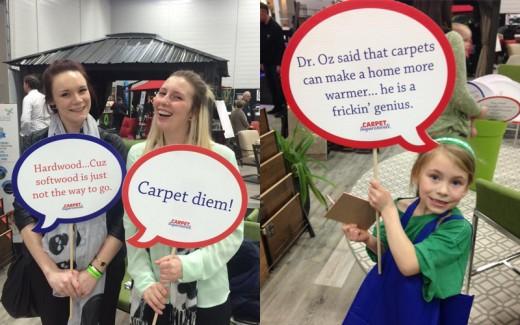 Show Stopper
The big talk of the show yet again was… vinyl plank! We are always happy to spread the good word about vinyl plank to those that are new to all the flooring options out there. Of course, we always love to hear from happy and satisfied customers that are enjoying their vinyl plank already. This show we had a few new colors to add to our amazing selection of in stock vinyl planks. In the 3mm vinyl plank, we have Catalina and Savannah Oak and in the 2mm vinyl plank we have Carbon Grey. We also got to showcase a new and upcoming vinyl plank that is sure to be a hot seller, Whiskey Barrel in a 5mm vinyl plank.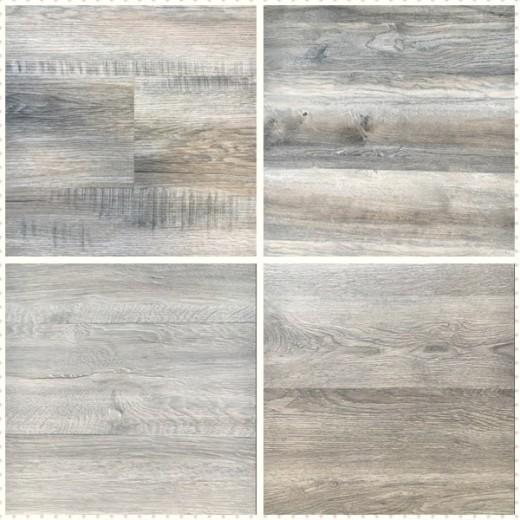 If you missed the Home and Garden Show stop by Flooring Superstores and let our wonderful staff catch you up on all the new products and answer any questions you may have about flooring. Have questions? Contact us and we will be more than happy to answer them!