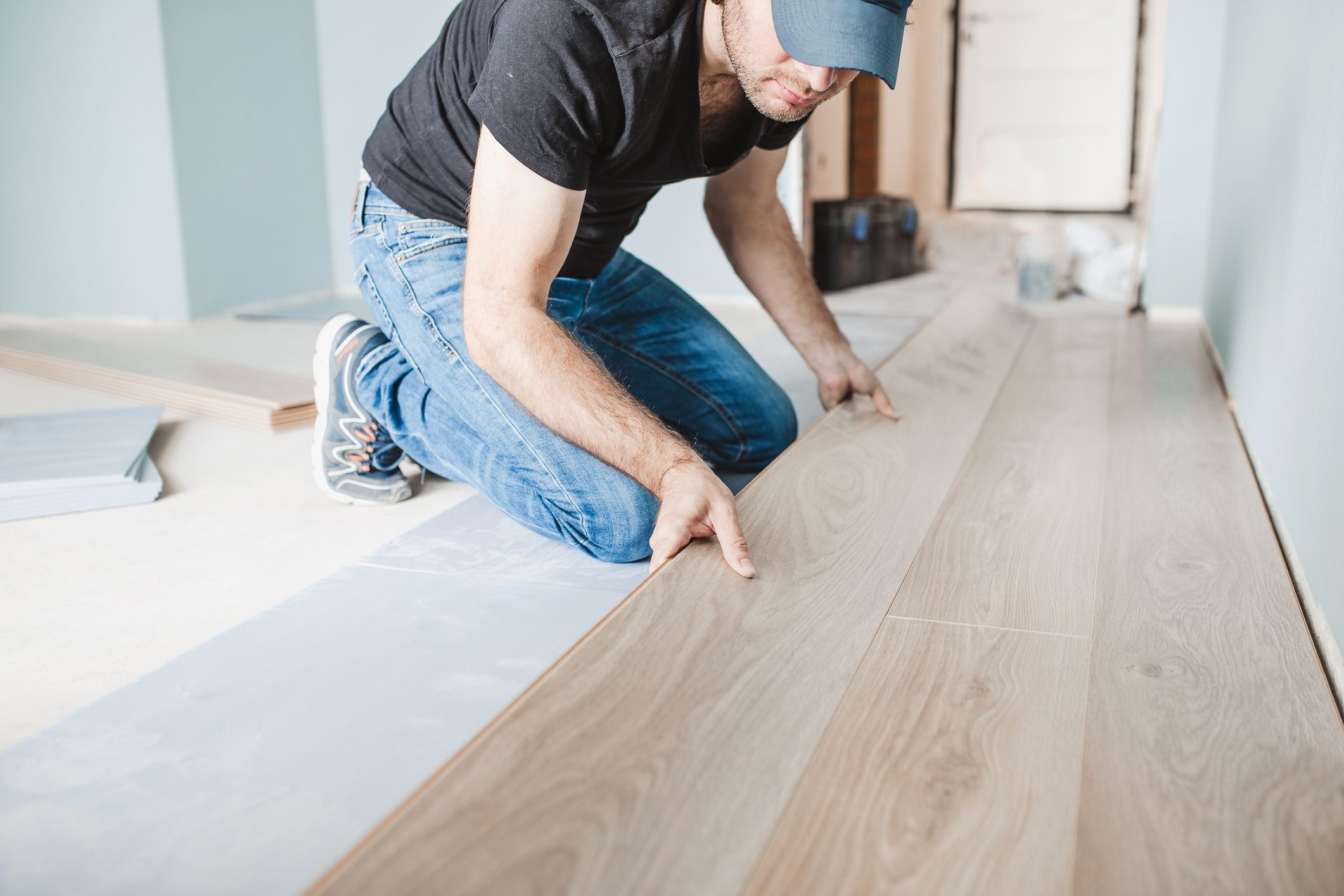 When it comes to flooring, there is no shortage of options. Wood is a beautiful, timeless option, but there are costs associated with wood you may have not considered before. Hardwood is expensive, has maintenance and repair costs, and can't be used in rooms where moisture can be present. On the other hand, laminate flooring can give you the appearance of beautiful wood in every room of your house. How? Waterproof laminate flooring of course. Visit us today to see our in-stock options!
What is Waterproof Laminate Flooring?
Waterproof laminate is a game-changer. Laminate is synthetic flooring that offers a realistic wood appearance at an affordable price point. It has never been known for its waterproof qualities, but it's never been better with upgrades and innovation in technology. Waterproof laminate flooring contains a waterproof seal that prevents spills and moisture from reaching the inner layers. Watertight joints lock together tightly to avoid water seeping through. The core layer is made with HDF or high-density fiberboard. This makes waterproof laminate less prone to swelling and ensures its water resistance.
Laminate flooring is created with multiple layers:
Wear Layer: This top layer protects the floor from wear, staining, and scratches. It gives the flooring a realistic look and feel.
Image Layer: The second layer holds the pattern or print of the flooring. This layer gives you an incredibly realistic, beautiful wood flooring.
Core Layer: The core layer gives the flooring stability and durability. It is where the waterproof qualities are most important.
Backing: The backing provides protection and stability. It keeps water from reaching the flooring from below. This is double coverage in rooms where more moisture can be expected.
Water Resistant VS Waterproof
Many think "waterproof" and "water-resistant" are interchangeable. They are often marketed the same, but they simply aren't the same when it comes to flooring. Each manufacturer may have a different definition, so it is important to thoroughly research the laminate flooring you are looking at or turn to the experts for help. Many manufacturers also have recommendations, such as silicone sealants, that will help increase your laminate's resistance to water.
Water Resistance: Simply put - water resistance means one element of the flooring has been designed to withstand water better than it would otherwise. This typically means when spills occur, the water-resistant qualities may give you some time to get to the spill before causing damage.
Waterproof: Means exactly as it sounds. No water or liquid will be able to penetrate the floor no matter how long the liquid is present.
Benefits of Waterproof Laminate Flooring
Better with moisture which means they can be placed in basements, bathrooms, and kitchens
Realistic look and feel that mimics natural hardwood, distressed hardwood, and more
Easy to install, clean, and maintain
More scratch-resistant than vinyl or wood flooring - great for homes with pets
A budget-friendly alternative to hardwood floors
Ready to Upgrade Your Flooring?
Our knowledgeable staff is here to help you find the right laminate for your home. Our showroom houses the largest inventory of in stock laminate flooring in Western Canada! Stop by and see us today.