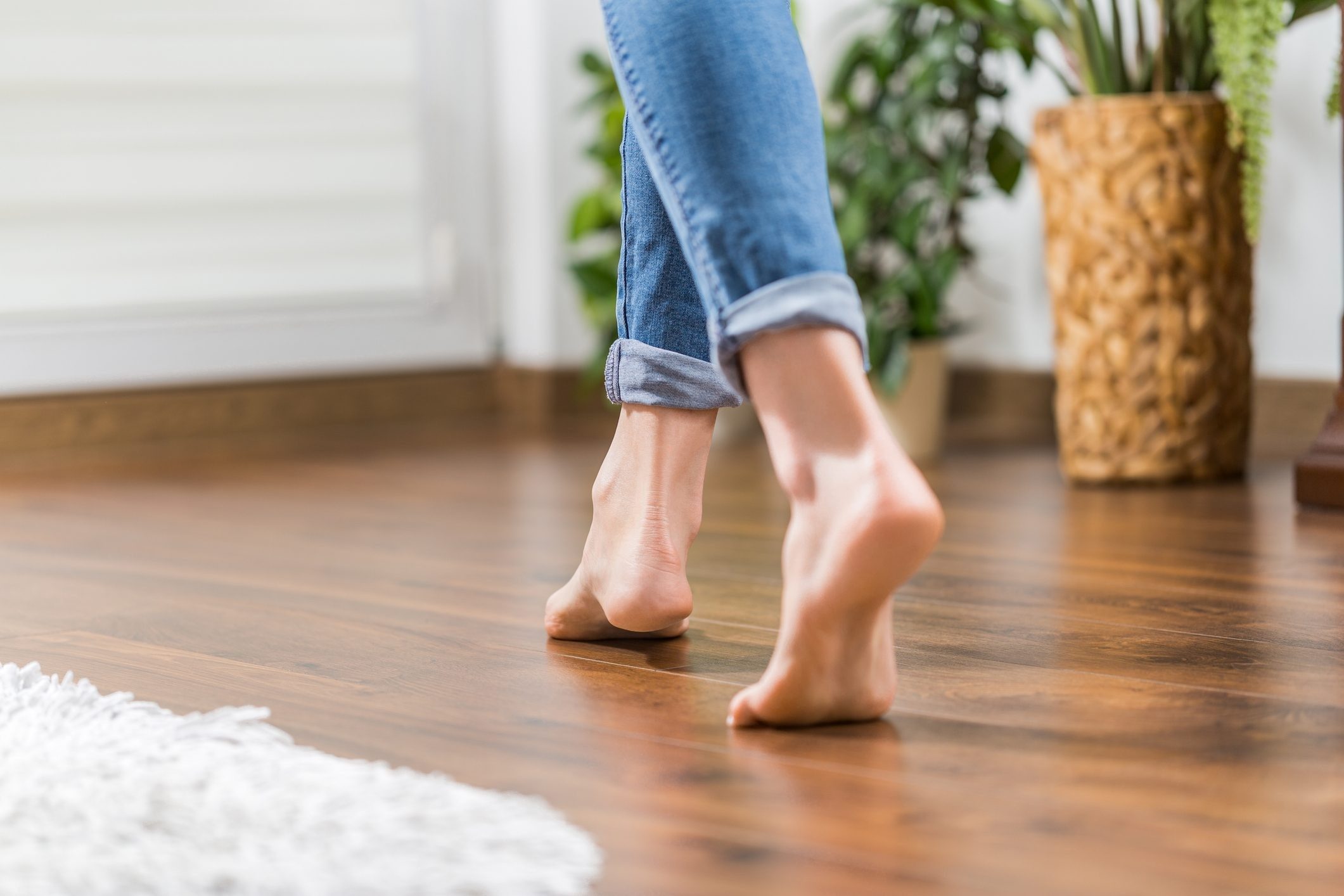 Hardwood flooring is one of the most preferred types of flooring year over year. This has also led to a bunch of other types of flooring from vinyl to even tile that mimics the appearance of hardwood. Still, nothing beats real hardwood. It is stylish, warm, natural, and long-lasting. It helps make your house into a home, and since you can refinish it, you are able to adapt to colour and style trends or changes in your personal preference. Your type of flooring will always depend on your style, your decor style, and what you love. Luckily there are a few trends that aren't going anywhere that you can easily embrace in your home. Visit us today to see the latest in hardwood flooring!
Stain and Colour Trends
Dark and Cool Tones: The trend towards darker colours continues to grow and, while stylish, it requires regular upkeep to keep clean. Dark flooring creates a beautiful contrast with most home styles but will likely go out of fashion quicker than other popular options. Dark hardwood flooring is often chosen by those homes without children or with the ability to have extra hands-on deck to keep them clean.
Grey: Grey is incredibly versatile and will compliment more neutral design styles. Light grey can give the popular whitewashed look when mixed with the appropriate brown to form greige.
Light and Natural: The complete opposite to dark flooring would be light and natural. This colour scheme is consistent and beloved. Light hardwood flooring is more contemporary and the more natural it is, the less of a yellowish tint it will have.
Materials & Styles
Solid Hardwood: Given the choice, many will choose solid hardwood over other alternatives like engineered wood or even bamboo. Solid hardwood flooring lasts over 100 years and can be a long-term solution. Hardwood can be sanded and refinished allowing for colour changes as preferences change. This means even if purchasing a home with hardwood flooring, you'll be able to change up its style to match your own.
Farmhouse: Farmhouse rustic style has risen in popularity and there is a wide range of styles depending on your home, walls, and taste. There are different sizes of planks, strong graining, knots, and levels of distress. The farmhouse style returns to simplicity and a natural look.
Wide Planks: Wide planks can make your space look larger. They work whether your home is modern, contemporary, or on the older side.
White Oak vs Red Oak: Oak flooring makes up 80% of the hardwood flooring out there. Red oak is more abundant, but consumers are preferring the smooth grain of white look in greater numbers. It is more water-resistant than red oak due to its structure which makes it a better choice in the long run.
Ready to Take on Trendy but Timeless Flooring?
No matter what hardwood trend speaks to you, the result is timeless flooring that can add value and style to your home. Our knowledgeable staff is up to date on the latest trends in hardwood flooring and are here to help. Stop by and see us or give us a call today!