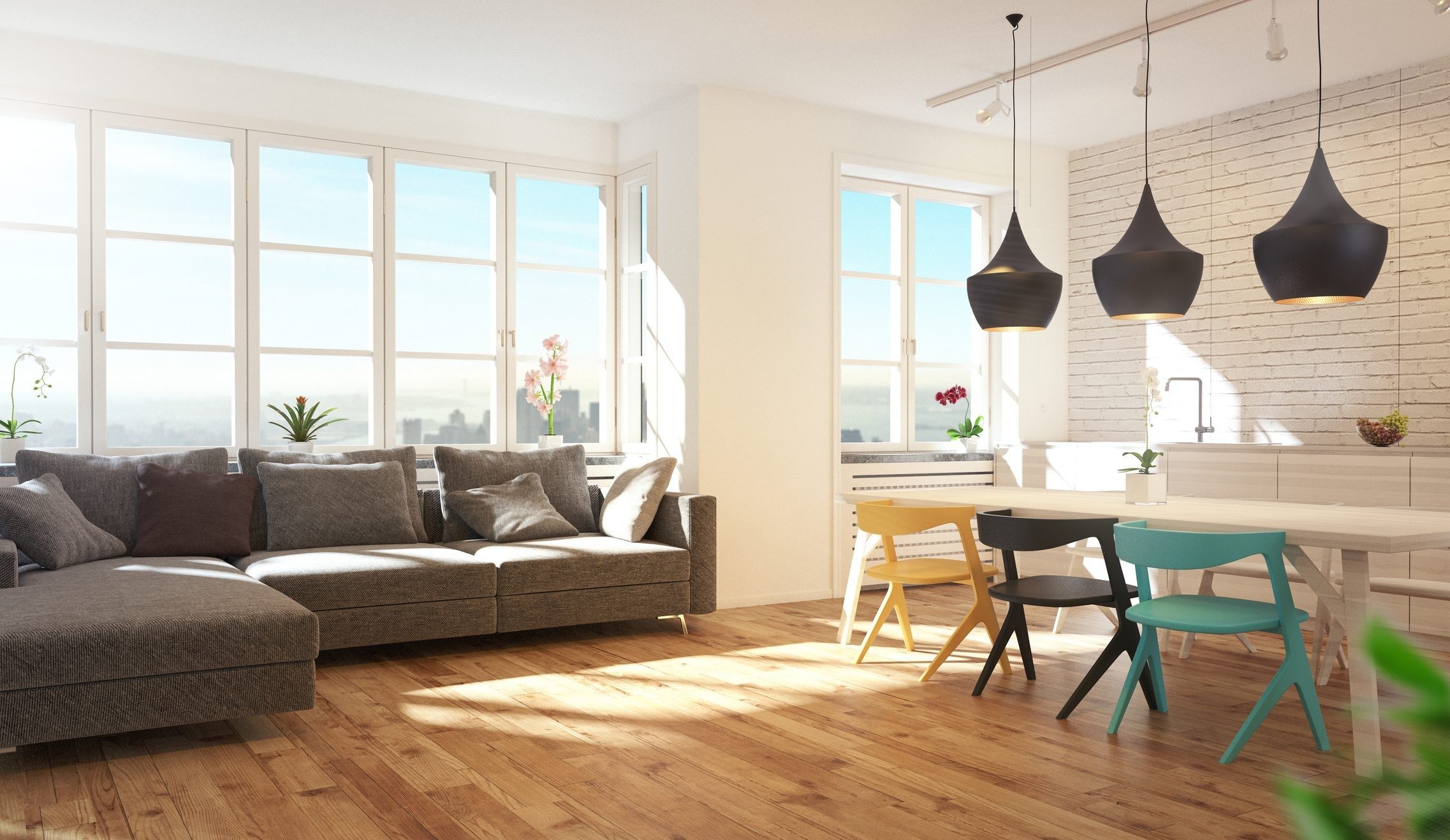 The appeal of natural wood is understandable. There are many different styles from minimalist and modern to country and rustic. It compliments many different interior design styles and can stand the test of time. Unfortunately, hardwood comes with a drawback - its steep price tag. Luckily there are options for getting the same look and feel. Enter engineered hardwood flooring and laminate. They have an uncanny appearance to the untrained eye, but how do you know which is best between the two? The experts are here to help. Here is what you need to know to make an informed decision. Visit us today to learn more.
What is The Difference?
One thing to know is that all prefinished wood isn't always engineered. That said, engineered wood flooring is always prefinished. Engineered hardwood flooring is made in a factory and includes a pre-finishing step. This step often assists engineered hardwood in getting confused with wood-grain laminate. The planks may look a lot alike but are different in a few key ways.
The biggest difference between the two is that engineered hardwood flooring is actually real wood. The composition of engineered hardwood is a mixture of plywood, hardwood, and has a solid wood top layer that looks and feels like its counterpart. Laminate, on the other hand, is synthetic. Instead of a solid wood top layer, the laminate top layer is a photo-image of real hardwood. Another difference is price. Laminate is often priced much lower than engineered wood making it a budget-friendly option.
What Are the Pros and Cons of Engineered Hardwood Flooring?
Engineered hardwood flooring is a gorgeous alternative to unfinished wood. There are many pros to choosing it for your home including your budget and ease of installation. Let's take a look at the pros and cons.
Pros of Engineered Hardwood
Easy installation
A uniform finish
Low maintenance
More affordable than unfinished hardwood
Can be installed nearly anywhere in your home
Available in a variety of stylish wood grains
Cons of Engineered Hardwood
Not fully made of solid wood
Doesn't last as long as solid wood flooring
Can only be refinished and sanded a few times
What Are the Pros and Cons of Laminate Flooring?
Laminate flooring has come a long way over the years. Planks today are high-quality, similar to real hardwoods, and come at a lower price point.
Pros of Laminate Flooring
More affordable than other materials
Durable and resistant to dents and scratches
Low maintenance
Easy installation
Water-resistant - can be installed anywhere in the home
Available in a variety of stylish wood grains
Cons of Laminate Flooring
Not as moisture-resistant as luxury vinyl
Synthetic
Your Choice for Engineered Hardwood and Laminate Flooring
We partner with the best manufacturers to bring you the best hardwood flooring. We are proud to offer premium laminate and engineered hardwood flooring in a range of colours, textures, and grains that give you the realistic look you want and on budget. We are committed to helping you find flooring you will love for years to come. Visit us today!