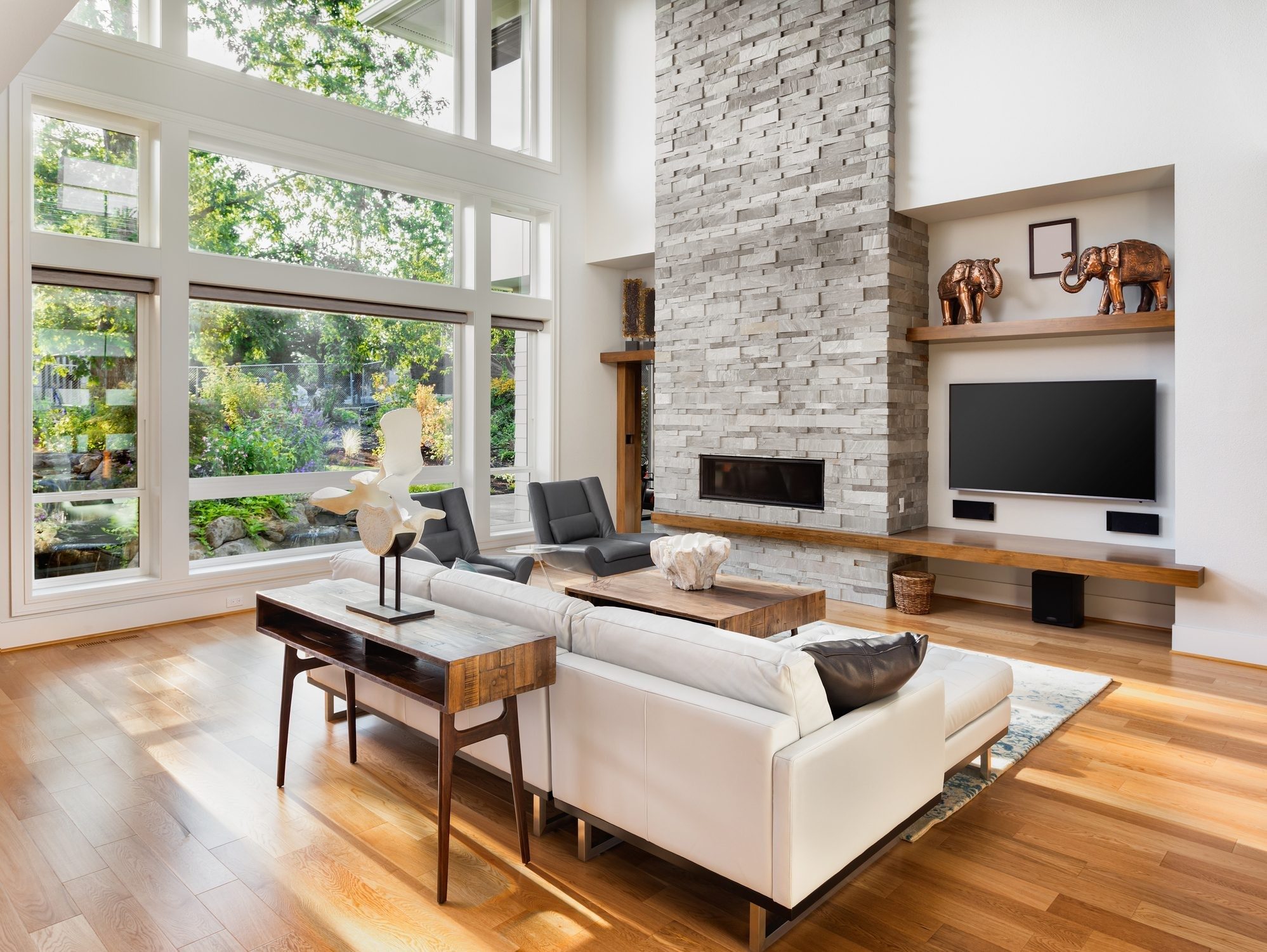 When it comes to hardwood flooring, solid wood flooring has reigned supreme for a very long time. It is made of thick solid wood. Engineered wood on the other hand looks similar on the surface, but underneath is made of a thin layer of hardwood bonded over plywood. Engineered hardwood is often less expensive. One type doesn't have a clear advantage over the other, and really, your choice comes down to how much you value the qualities of each. In order to help you choose the hardwood flooring of your dreams, here is our breakdown of both types. Visit us today to learn more.
Solid Hardwood Flooring
Appearance
Solid hardwood boards are often narrower than engineered hardwood flooring. There are typically tight seams between boards. There is a beautiful range of colours and wood species available that engineered wood doesn't have. You can purchase pre-finished and unfinished boards.
Water & Heat Resistance
Both solid and engineered woods have good resistance to heat but shouldn't be installed in wet locations. Solid hardwood should not be installed against a concrete slab since the humidity that comes through the concrete can cause swelling and warping.
Cleaning & Maintenance
Solid hardwood flooring can be cleaned easily with sweeping and vacuuming. If you want to clean it a little further, it can be done with a damp mop and approved wood cleaner. With maintenance, solid wood is a bit superior in the sense it can be sanded down and refinished multiple times when damage or changes to style preference occur.
Installation & Cost
Solid hardwood is installed with a tongue-and-groove system. This means each board is nailed to a subfloor. Pre-finished solid wood ranges from $4-$12 a square foot and there may be an added installation cost.
Lifespan
Solid hardwood can last between 30 to 100 years.
Engineered Hardwood Flooring
Appearance
Engineered hardwood has wider boards and beveled edges that create grooves between boards. It is sold almost always pre-finished and comes in fewer colours and wood species than solid hardwood.
Water & Heat Resistance
Engineered hardwood flooring performs slightly better in humid conditions since it contains that plywood layer. The plywood layer makes it less susceptible to warping which means if you must install flooring against a concrete slab, engineered hardwood is the choice for you.
Cleaning & Maintenance
Similar to solid hardwood, cleaning only requires occasional sweeping, vacuuming, and a damp mop with wood cleaner. Unlike solid wood, engineered hardwood flooring can only be refinished once before the surface layer of wood becomes exhausted. This means it will need to be replaced sooner than solid hardwood.
Installation & Cost
Engineered hardwood is slightly less expensive ranging from $2.50 to $10 per square foot. Unlike solid wood, there are two different installation options, which means you may not incur an installation cost if you take on a DIY project.
Lifespan
Engineered hardwood typically lasts 20 to 30 years.
Need Help Deciding?
When it absolutely comes down to the decision between solid or engineered hardwood, the choice is yours, and there is no right or wrong answer! Still need some help? Our knowledgeable staff is here to help you decide on the perfect hardwood flooring for your home. Stop in and see us today!