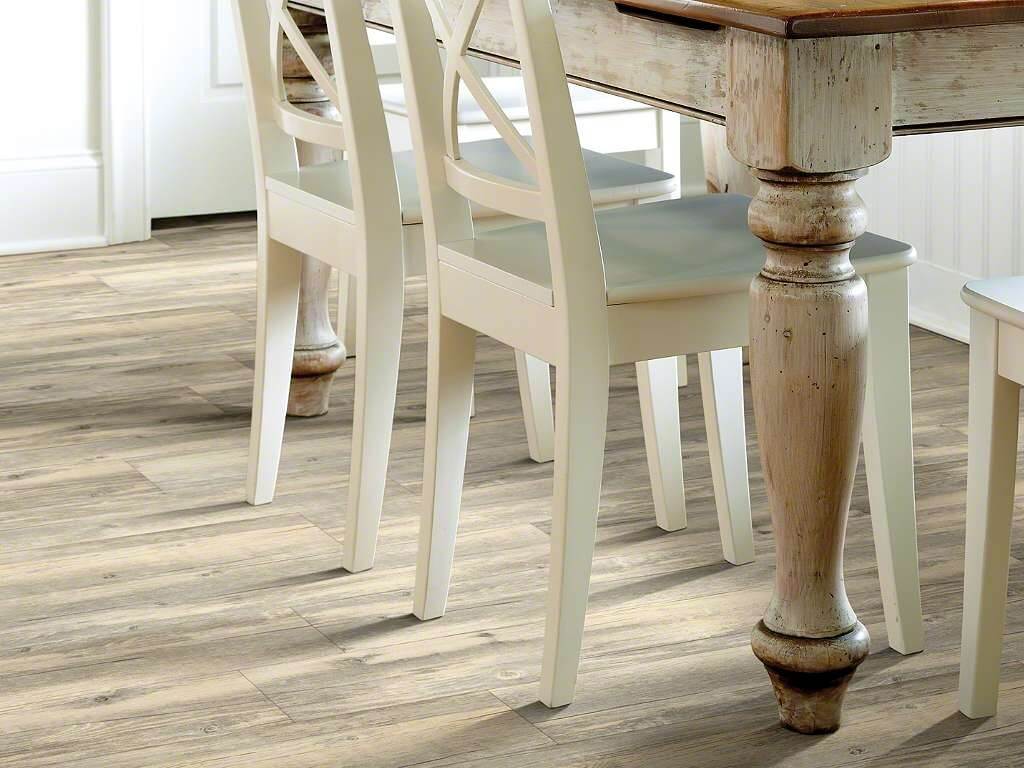 Luxury vinyl plank flooring offers affordability, appeal, comfort, and easy installation for homeowners. After installing your Shaw luxury vinyl plank flooring, you'll want to keep it looking new. The key to maintaining your new flooring is regular cleaning and avoiding habits that could damage your floors. Let's take a look at several tips for maintaining luxury vinyl in your home. Contact us to learn more.
Reduce Traffic Until the Floors Settle
After installation, it's a great idea to keep the traffic minimum and give the floors time to settle. Lowering the foot traffic can also help you check for installation errors, especially after a DIY project. Take time to observe all the panels before entertaining.
Avoid Furniture After A Glue Down
If you glue down your Shaw luxury vinyl plank flooring, avoid placing furniture on the floor immediately. Give the floors at least 24 hours to settle and dry properly before putting furniture on them.
Use Protective Pads Under Your Furniture
If your furniture does not have soft padding on the legs, add some floor protectors. Remove any metal and dome-shaped hard glides and replace them with flat, large glides. If possible, use furniture casters and caster cups on heavy seats and tables. Ensure that the casters are non-staining and do not scratch the Shaw luxury vinyl plank flooring.
Sweep Your Shaw Luxury Vinyl Plank Flooring
Regularly sweeping your new floors is an excellent way to keep them in shape. For this, use a soft padded or bristled broom to avoid scratching the vinyl surface. It's best to sweep in the direction of the planks to avoid leaving marks. Remember to remove debris stuck in the seams for a clean floor.
Use Mats
It's a great time to go mat or rug shopping to ensure that your Shaw luxury vinyl plank flooring stays in excellent shape. The first mat should be at the entrance to trap dirt, soil, and any objects being dragged into the house on the feet, shoes, and pet paws.
Use soft mats and rugs for high traffic areas such as outside the bathroom and on the kitchen floor. However, avoid rugs with rubber or latex backing because they tend to discolour Shaw luxury vinyl plank flooring.
Vacuuming Shaw Luxury Vinyl Plank Flooring
If you want to vacuum your floors, consider the following:
Avoid vacuums with a beater bar or a rotating brush head because they'll damage your floors.
Use vacuums with a wide, flat, and smooth base, especially those suitable for removing pet hair.
If you need to buff the floors after vacuuming, use a sponge.
Cleaning Tough Stains
Once in a while, your floors need cleaning beyond sweeping. For this process, avoid abrasive cleaners, especially ammonia-based solutions, and detergents. Instead, spray a neutral cleaner on the floor, and wipe with a dry or damp mop. If that fails, try a baking soda and water paste. Apply the mixture to the stain and use a piece of damp cloth to wipe the stain. Lastly, avoid steaming and soaking the floors.
Ready for a Floor Upgrade?
If it's time for a house renovation, consider getting quality vinyl products for your floors. With Shaw luxury vinyl plank flooring, you can enjoy durability, cost-effectiveness, and comfort. Visit us today to shop Shaw luxury vinyl plank with our expert flooring consultants.