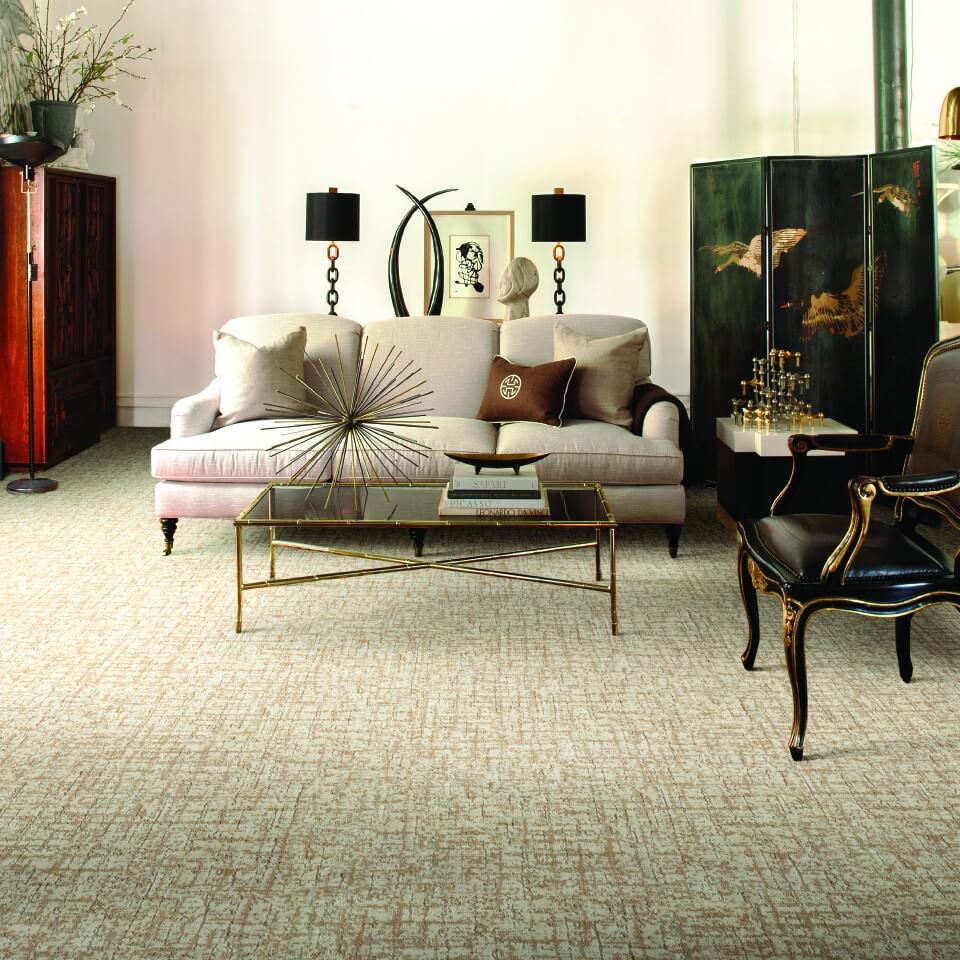 When it comes to decorating, you may think area rugs belong on hardwood, tile, and even laminate. But did you ever consider an area rug in a room with wall-to-wall carpet? This may sound a little strange but there are plenty of reasons why you can add a decorative area rug over your carpet flooring. Visit our custom area rug shop today!
When to Use an Area Rug Over Carpet
There are a few reasons you may decide to use an area rug. If you're renting and don't like the carpet, this may be a good option for covering up an ugly carpet. Another reason you might choose this option is the costly nature of changing your carpet flooring. Maybe your carpet is showing wear and tear, but you aren't ready to replace it all. Area rugs are perfect for hiding these little spaces of imperfection making sure no one can see them.
One reason not to overlook this design choice is that area rugs can add texture and colour without requiring a whole redesign. Here are some helpful suggestions for laying an area rug over carpet flooring.
Colour: When choosing an area rug, be sure the colours work with the existing carpet. You might be tempted to pretend the underlying carpet flooring doesn't even exist since you're covering it with a rug. If you do this, you may end up ruining the overall feel and style of your room by creating a distraction and a mismatch of colours. Colours within your new area rug can be used as accent colours in curtains, décor, and even upholstery.
Patterns: Area rugs allow you to introduce pattern for added style and drama within your space. Be sure you don't pick a pattern that clashes with your décor. It must complement and exist within the space. Two-tone rugs and patterns such as stripes are one of the easiest things to incorporate into existing décor schemes.
Textures: The key to layering is varying textures. Area rugs will work best over looped or short-pile carpet. With these types of flooring, reach for a shag rug that can add softness and style to your space. On the other hand, if your underlying carpet is plusher, a low-profile carpet or woven rug will fit in perfectly.
Size and Shape: Size and shape is the main consideration when buying area rugs for any room. It must complement the space, not swallow it. Your furniture placement will play a large part in how big or small the rug must be. Choose oval, circle, or curvy rugs if your space is defined by squares or rectangles. When it comes to a larger room, consider a variety of complementary square or rectangular rugs.
Rug Pads
No matter what type of area rug you choose to cover your carpet flooring, don't forget rug pads. Rug pads are necessary to prevent area rugs from moving, rippling, or causing damage to the carpet flooring underneath.
We Have it All
Not only do we have an impressive selection of carpet flooring, but we also have a custom area rug shop! If you don't find what you are looking for in our stock of area rugs, we can turn any one of our carpets into an area rug to fit your style and needs. Visit us today!