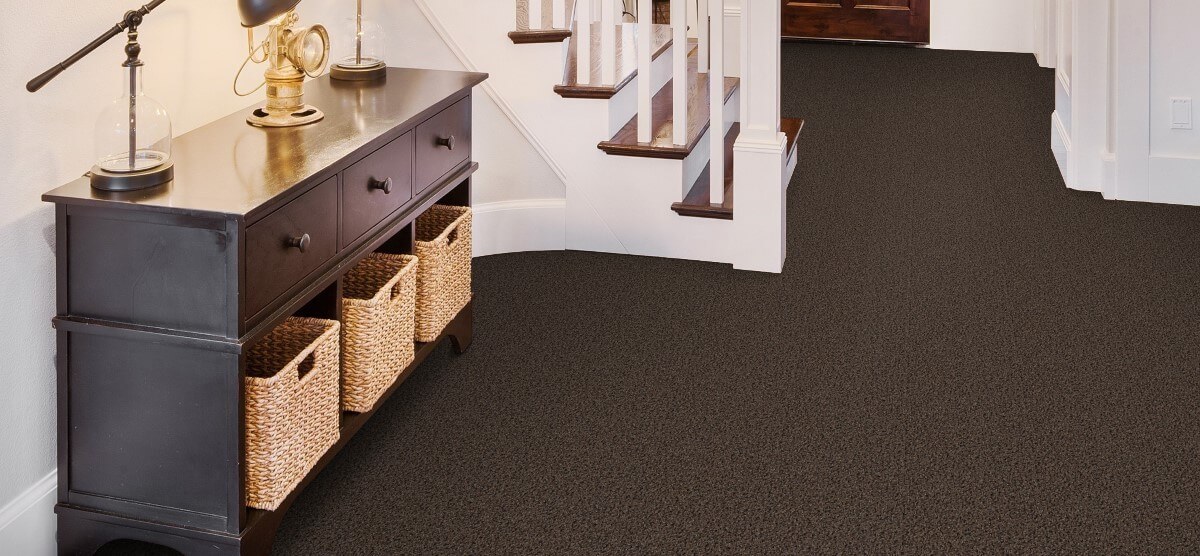 When you think about fall your mind goes right to a warm, cozy feeling. What makes your home feel more warm and cozy than carpet? These days there are many flooring options, but Beaulieu carpet flooring is a tried and true option. There are advantages and drawbacks to each type of flooring, but if you're going for warm and cozy, carpet is the winner. Carpet can be luxurious and elegant or comfy and casual. It fits the room no matter what your personal style may be. Here are a few more advantages of carpet.
Advantages of Beaulieu Carpet Flooring
Increased Comfort
We mentioned before that carpet is warm and cozy, but there are other comforts as well. Walking on hard surfaces like hardwood, concrete, or tile can have an impact on your body over time. Hard surfaces don't allow for flexibility or act as shock absorbers for your feet. Carpet, on the other hand, does absorb these jolts lessening the pain on the body because of the cushioning layer underneath. Additionally, carpet is far more comfortable to lay on.
Warm & Cozy
You are going for warm and cozy than carpet has your back. Carpet provides insulation to a space compared to hard surfaces. This is due to the fibers in the carpet and the thickness of the carpet chosen. The thicker the carpet, the more insulation there is. When it comes to insulation, carpet can help you reduce heat loss which saves on associated costs of heating your home. In areas that are prone to being colder, this could save you a pretty big amount over the colder months.
Quiet
Homes are meant to be lived in. The hustle and bustle of everyday life happen. A hustle and bustle that isn't always the quietest. When a space lacks carpet, sound travels further. This means sounds bounce and create an echo. This is because hard surfaces can't absorb sound the way carpet does. Adding Beaulieu carpet flooring to your space can not only absorb the sound but keep the noise of your busy life down to a minimum.
Safety
Hard surfaces like tile can be slippery. When slips and falls do happen they aren't the most comfortable to land on. Carpet flooring is safer for your entire family. Not only yourself but children and guests. Beaulieu Carpet flooring provides a softer landing surface which is most helpful in children's rooms and especially on stairs. Hard surfaces like hardwood are a safety concern when it comes to young people and the elderly. Carpet can decrease the chance of falls when the right carpet and thickness is chosen.
Cost
Flooring comes in a variety of types and prices. Overall, carpet typically costs less than flooring made of hard surfaces. Many types of flooring have added costs for preparation before they can be installed, and others have requirements after installation that bring up the price. Carpet can be installed right over subfloor cutting down on costs. Beaulieu carpet flooring is a less expensive material than say hardwood which is why it should be at the top of your list.
Stay Warm!
There are many advantages of choosing Beaulieu carpet flooring in your home this fall. In addition to the warm and cozy nature of carpet, you'll be saving the impact on your body over time and the impact on your wallet. Carpet is also more helpful for those suffering from allergies and is safer than flooring made of hard materials like tile.
Flooring Superstore Edmonton are your Beaulieu Carpet Flooring experts. Contact us today.