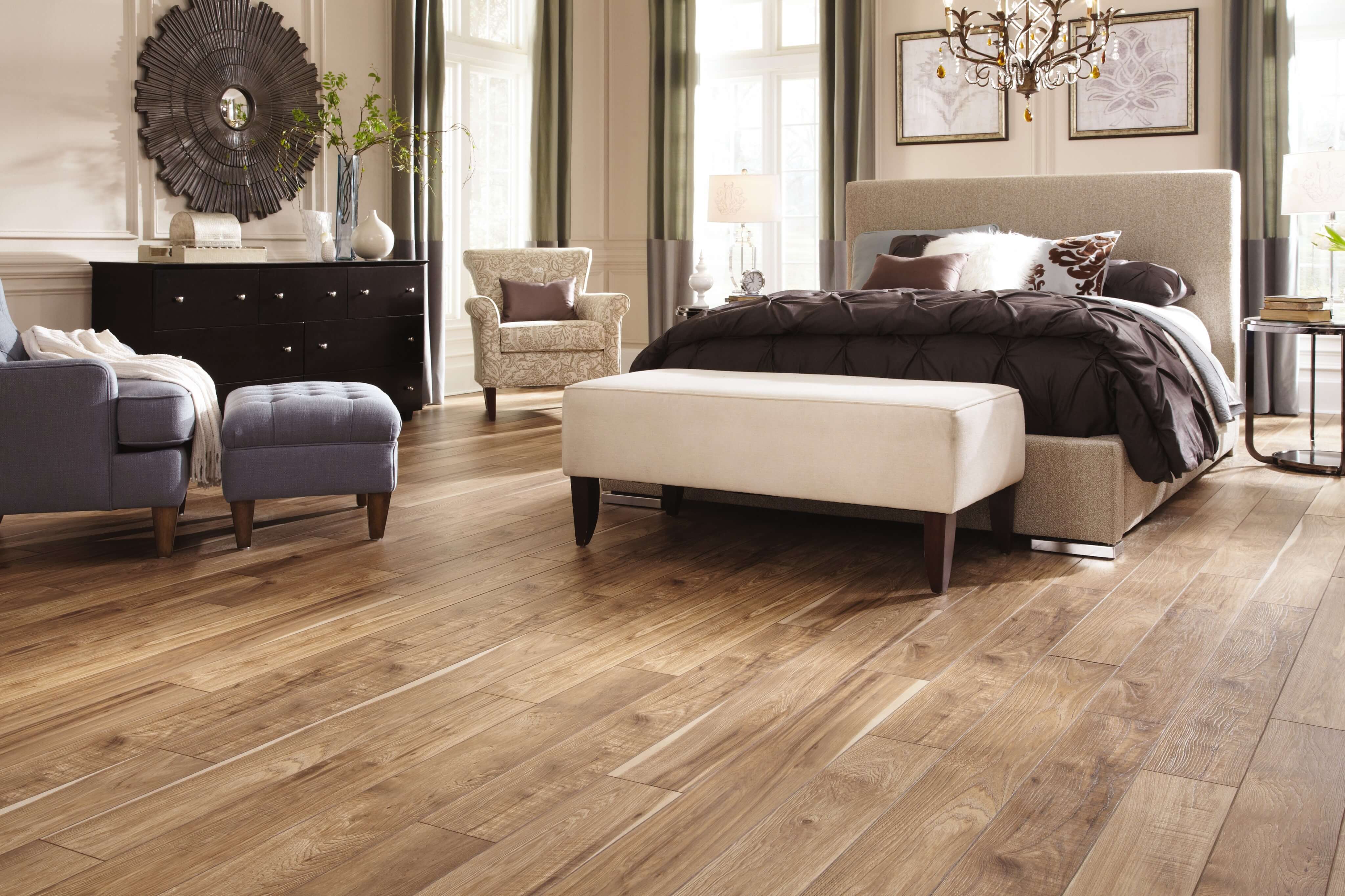 Laminate flooring provides a durable and affordable floor finish for homeowners looking for a wooden touch. If your home has a laminate floor, it's undoubtedly comfortable and pleasing to the eye. However, retaining the shine and appeal of a new laminate floor requires the right maintenance and cleaning tips. Here are some tactics for homeowners with laminate floors. Contact us to learn mor about how to keep your floors looking new.
Wipe Up All Liquid Messes Immediately
Laminate floors and water do not mix. If you spill any liquids on your floors or have pet messes, wipe it up immediately. Use fabrics that absorb water to remove any moisture from your floors, instead of using wet cleaners.
Use Mats
If you have pets that need drinking bowls, remember to place mats underneath them. Do not leave any opportunities for spills to happen on your laminate flooring. If you have laminate floors near a bathroom, toilet, or kitchen, remember to use mats and rugs to keep the floors dry. Also, if you have a baby, use mats under their highchairs to protect your floors from liquid spills. If the rugs become wet, remember to remove, and dry them.
Cleaning Tough Messes
If you have tough messes from lipstick, oil, and tar, avoid using water-based cleaners. Acetone and a piece of cloth work well on these kinds of messes on your laminate flooring. You can use a damp cloth to wipe the surface but avoid soaking the floors with cleaners and water.
A soap and water mixture is an ideal way to remove common spills and messes. However, avoid traditional mopping. Use a rag and wring all the water out before using it to wipe the floors. If you have tough grease messes, use an ice pack to freeze them and scrape them off with a plastic knife.
Sweep Regularly
Sweeping your laminate flooring regularly prevents the accumulation of dirt and grime that requires intense cleaning. Try to sweep your floors daily with a dry dust mop to remove dirt. Frequent sweeps also protect your laminate flooring from scratches caused by dirt.
You can also use a vacuum, but only if it has a soft brush attachment. Stiff straw-like bristles are not ideal for laminate flooring because they scratch the floor. Also, it's best to sweep in the direction of the laminate planks to avoid scratches. Remember to collect any debris that accumulates between the laminate planks to keep your floors as good as new as you sweep.
Use Gentle Tools
Laminate flooring stays durable and appealing if you avoid using harsh objects on it. If you need to scrape something from the floor, such as chewing gum, use a soft plastic knife. Avoid any metallic tools because they could leave permanent scratches on your laminate flooring.
Keep Your Laminate Flooring It's Best
Laminate floors are excellent for any homeowner looking for a hardwood finish at a more modest price point. However, they require gentle handling, limited exposure to moisture, and regular sweeping to keep them new. Flooring Superstores Edmonton boasts the largest inventory of in stock laminate flooring in Western Canada! Visit us today to find the perfect laminate for your home.