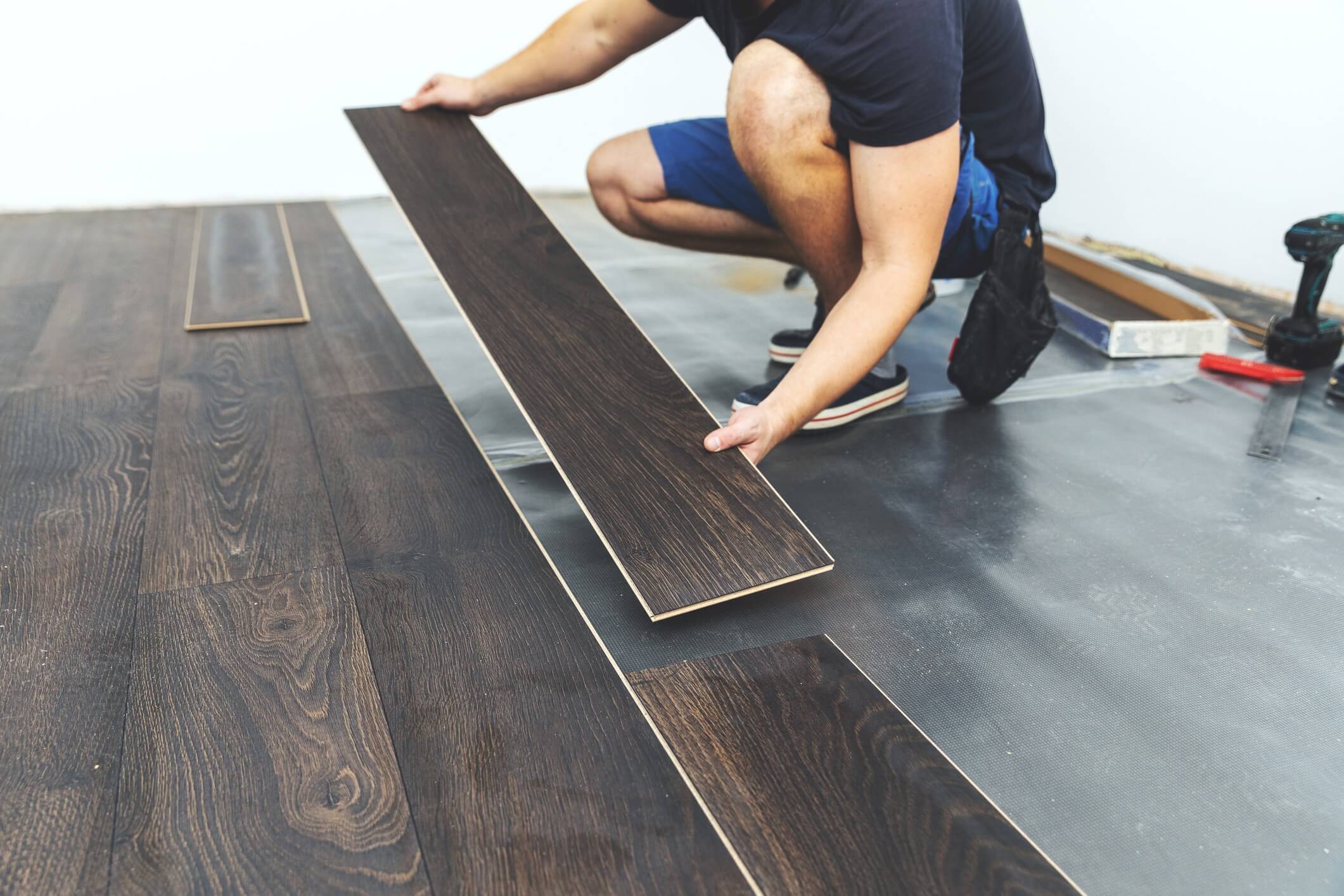 Today we are looking at the pros and cons of laminate flooring. Laminate has been increasing in popularity in recent years and there seems to be no slowing down. So what do you need to know about laminate flooring in order to make the best choice? Visit us today to learn more from our flooring consultants.
Pros of Laminate Flooring
Budget-Friendly - Laminate flooring is more affordable than solid hardwood which means you can bring your project to life no matter how strict your budget.
DIY Friendly - If you are looking for easy installation and a project you can do yourself, you're in the right place. You'll save money on installation costs and require only a few tools most of which you already have around your home.
Durability - Most laminate is scratch and stain-resistant not to mention moisture, fade, and burn resistant.
Family and Pet Friendly - The durability features above are part of the reason laminate is perfect for homes with pets and kids. With all of the wear and tear kids and pets can have on a floor, you'll want one that doesn't damage or show damage easily.
Hypoallergenic - Laminate flooring doesn't accumulate dust and dirt like carpet which means it's hypoallergenic.
Low Maintenance - Cleaning only takes sweeping or vacuuming. Wipe up wet messes quickly and avoid wet mopping.
Cons of Laminate Flooring
Not Real Hardwood - It may look and feel as though it's hardwood but it's not. As a result, it's not likely to increase the value of your home like hardwood would, but the pros definitely outweigh the cons especially when it comes to homes with pets and children.
Prone to Water Damage - Laminate is water-resistant, but not moisture-proof. Damage can occur if large spills or excessive water exposure happen. You may have to replace some planks or the floor as a whole. Some laminates are developed with 24-hour moisture protection to avoid damage, but if you're worried about excessive moisture, you'll want to choose a different flooring.
Improper Installation - Yes laminate is an easy DIY project however if you don't do it properly there can be issues. It's important to follow all of the manufacturer's steps from beginning to end to prevent buckling and other issues. If you're still in doubt about your ability to install laminate flooring, you can always hire a professional.
Cannot Be Refurbished - One of the benefits of real hardwood is the ability to refinish it when scratches show, or you just want a new look. Unfortunately, with laminate, there aren't layers and layers of hardwood underneath them so there is just no leeway. What you see is what you get.
Ready to Update with Laminate Flooring?
Laminate flooring is hypoallergenic, durable, budget-friendly, and low maintenance. It's perfect for homes with pets and busy families. It is a stylish, trendy choice that will have you loving your flooring for years to come. Contact us today to learn more about our laminate flooring options!