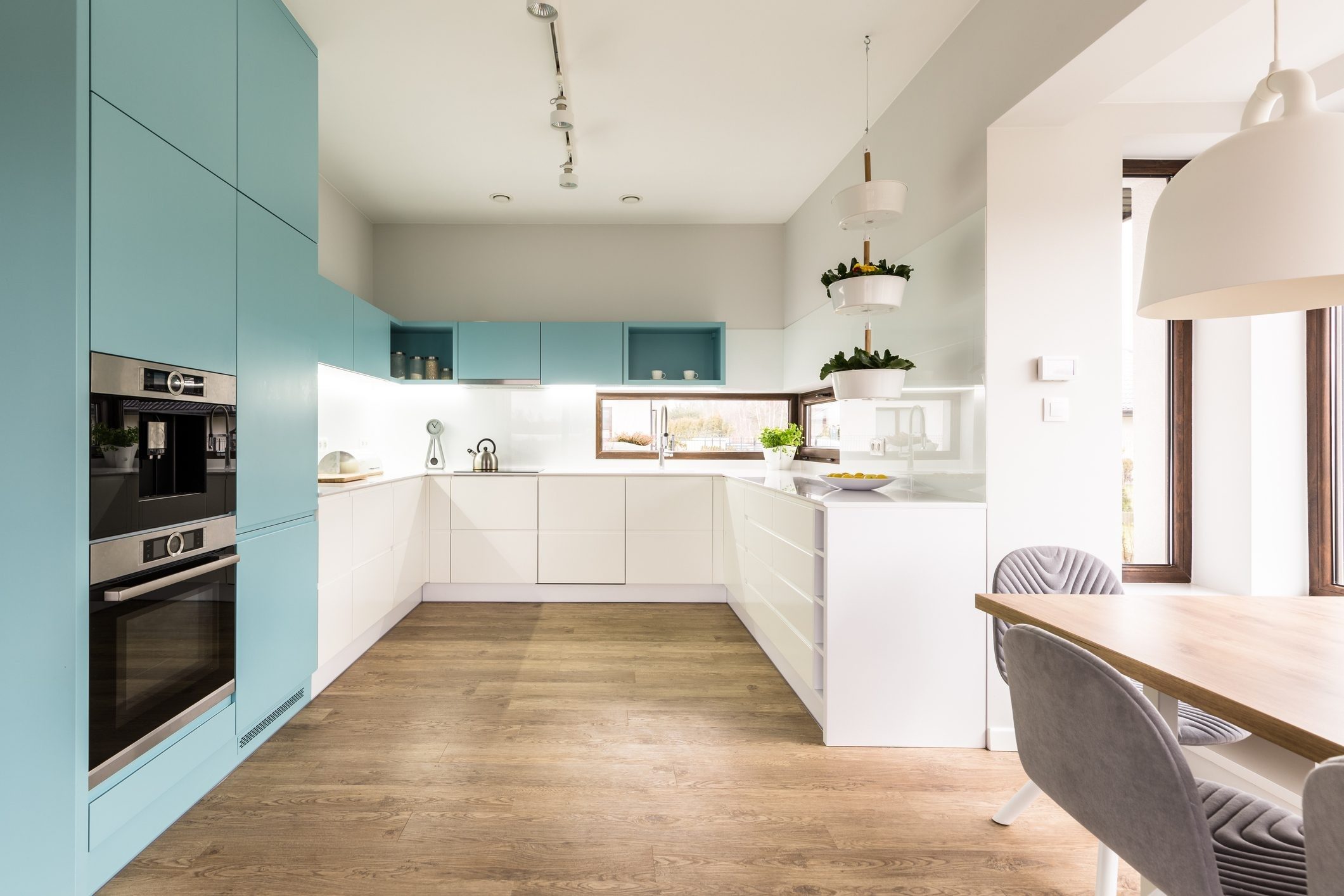 Vinyl flooring was once considered a low-end flooring option for people on a budget. Today, luxury vinyl plank flooring has the performance and elegance your home needs. Getting a designer look is incredibly easy and here are a few trends we think should be on your radar this year. Visit us today to see some samples!
Keep it Classic
Do you have a pattern you love? Maybe herringbone? Want to put a patterned motif somewhere in your home? Luxury vinyl plank flooring lets you invent or work a pattern or shape into your floor. You can use various colours and work with a pro to cut, customize, and achieve your desired look.
A Hardwood-Look
Hardwood floors are an absolute dream, but they aren't entirely practical. You can't place them in basements, kitchens, or bathrooms and what do you do if you have a house with heavy foot traffic? Luckily, luxury vinyl plank flooring can mimic the look of hardwood. Vinyl can be made with natural wood texture, high-definition grain, and all of the knots and details you have come to love. It will be hard to tell it apart from the real thing!
Personalization
It's never been more easy or affordable to create a look all your own. Mix and match vinyl that looks like tile, stone, and bricks to create a unique design and pattern all your own. Each room can take on different colours, features, and textures. Without a hefty price tag, experimenting with design is achievable, inexpensive, and fun!
A Stone Look
As we said, vinyl can pick up the appearance of any material including stone. Luxury vinyl plank flooring comes in everything from brick and slate to terracotta and marble. This means you can mirror a high-end finish without the cold, hard materials, or the high price tag. Rooms that often felt cold can be instantly warmed with the look and feel of certain materials but without the feel underfoot.
Separate Spaces
Need an easy way to define separations in your home? Visually designate areas with luxury vinyl plank flooring. Instead of using rugs or contrasting patterns, define the space with subtle gradations. Embrace the theme for each space and use your creativity to reflect the theme in your flooring.
Metallics
A trend growing in popularity is metallic finishes. These bold looks can be opulent and luxurious or clean and modern. Vinyl is customizable which means you can take on the look of industrial steel, iron, copper, and even a tarnished patina. Whichever you choose will complement your design, furniture, and space.
Neutral Tones
Grey and whitewashing are big in design. People are choosing neutral whites, greys, and blacks, especially for their flooring. This allows for greater flexibility with accent pieces, furniture, and decor. It means you can change up your space from time to time with ease. Stick with neutrals but avoid beige and yellow.
Ready to take on a Vinyl Plank Flooring Trend?
We have the latest styles of luxury vinyl plank flooring ready to upgrade your space this year! Visit us today to talk to our expert flooring consultants about which trend to try in your home!