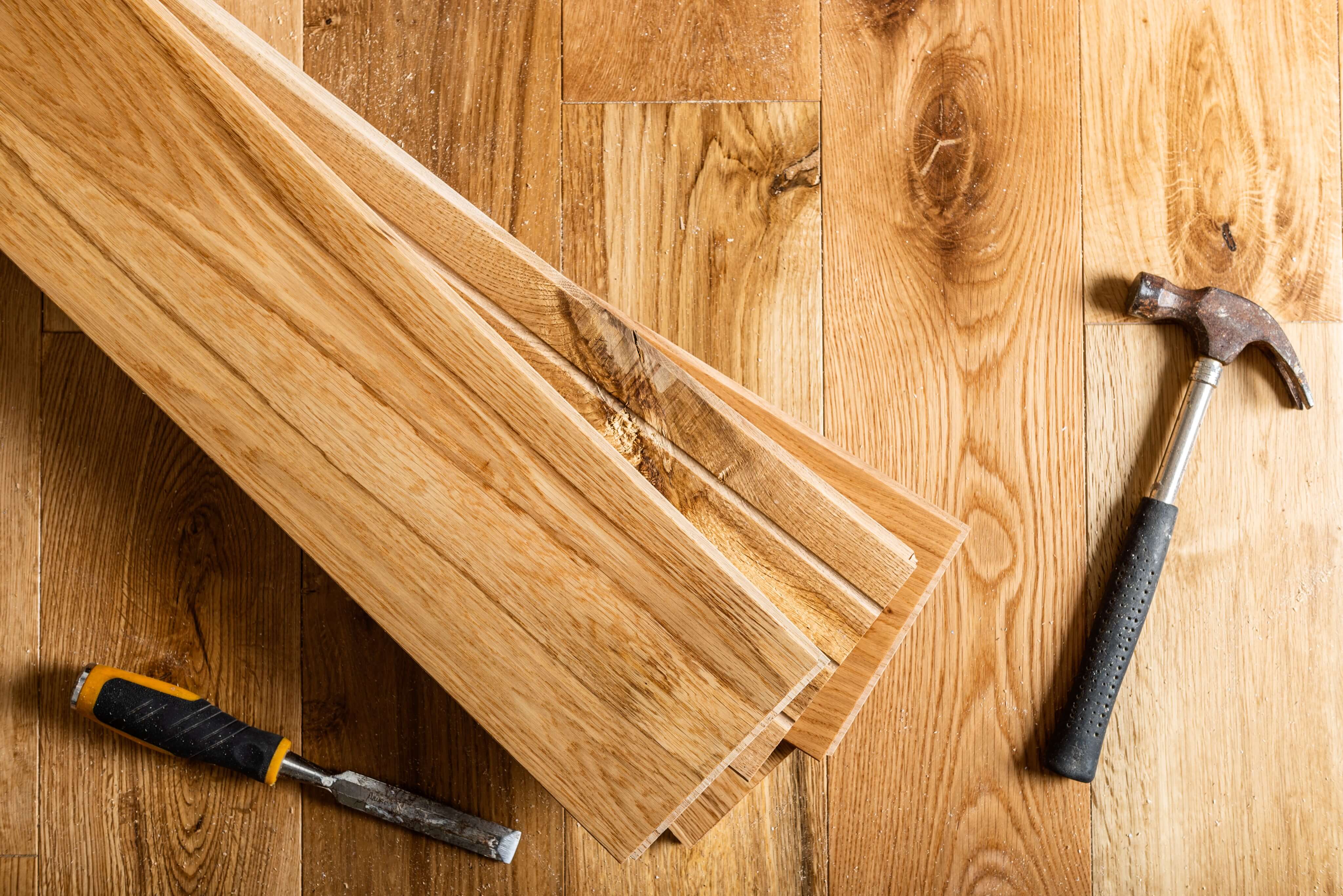 When installing hardwood flooring, you're likely to have leftover scraps. There is no need to just toss them away at a loss. Have you considered other projects you can do with hardwood flooring scraps? Here are a few suggestions!
Use Them For Wainscoting
Wainscoting is used to cover the lower part of your walls. Originally wainscoting would be used to cover damaged areas or provide added insulation to the home. Now it serves a far more decorative purpose. To use your leftover hardwood flooring as wainscoting, remove your base molding and cut your wood vertically. Add them to the wall with construction adhesive and toenail each tongue at the top and bottom. Reattach your base molding and now you have an added decorative element.
Craft Cabinets
Extra storage in any home is a major plus. Why not use your extra hardwood flooring to create a unique cabinet for your home? Hardwood flooring as grooves so you can easily put pieces together to manufacture the cabinet and doors of your choosing. Whether you use the planks to simply build a cabinet door or an entire cabinet from scratch you can put these extra pieces to work creating a piece your family will love for years to come.
Smooth Wallpaper
Wallpaper has had a major resurgence in recent years so you may be considering adding some to your home. Of course, there is a process for applying the wallpaper to your walls. Wallpaper to be as smooth and seamless as possible so why not use an extra plank? It's a win/win. Take a plank and slide it down the wall moving from the center to the outsides. Press down while doing this motion to remove pesky bubbles in the glue.
Coffee Table
This one is a bit of a no brainer. Use your leftover planks to build a unique, special coffee table for your home. Your living room is a high traffic area where your family loves to be. Why not handcraft a piece of furniture they will treasure for years to come? Fit together your leftover planks and secure them underneath with wood braces. Cut off the inside tongue and groove. Add prefab legs and stain the edges to match.
Home Tools
Leftover hardwood flooring planks can stick around your home to various odd jobs. Do you need to level sand or soil? A hardwood plank can be used to even out your base. You can use planks to act as cleats when hanging heavy objects. Planks can also be used to create various home improvement tools like T-squares which can help when drawing outlines and cutting.
Time to Get Creative!
There are many uses for leftover hardwood flooring. Gone are the days of simply tossing them into the trash. Today, utilizing every piece of your materials in a fun, new ways is good for the environment and for your wallet. Whether you use them as home improvement tools or build a unique piece of furniture, there are many uses for hardwood flooring planks.
Need help with your flooring? Flooring Superstore Edmonton can help. Contact us today!