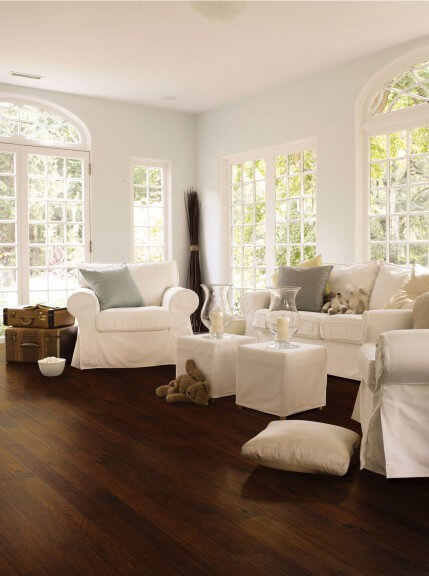 Hardwood flooring is a popular and exquisite finish for both old and newly constructed homes. The wood brings an elegant and natural taste into a home. However, while hardwood flooring is undoubtedly beautiful, it comes with its fair share of challenges. Moisture and pests can damage the wood, and scratches can reduce beauty. Let's explore the pros and cons of hardwood flooring before you choose to install it in your home. Contact us to learn more.
The Pros of Hardwood Flooring
Durability
Hardwood flooring is a long-term investment. These floors have stood the test of time, often staying for hundreds of years if the wood is adequately cleaned and maintained. You don't need to make replacements every ten years. What's more, you can polish the wood to refresh the look and keep your floors appealing.
Fast Selling
Most home buyers are willing to pay top dollar for original hardwood floors. The durability and elegance of hardwood floors are appealing to most buyers. What's more, the hardwood can always be re-stained and polished to meet a homeowner's needs.
Variety
There are several hardwoods for you to choose from when installing hardwood flooring. Teak, oak, chestnut, and walnut are just some of the types of trees and woods you can select. You can also have each of these woods installed as strips, parquet, or planks. What's more, you can stain the grain to achieve different colors and mix various hardwoods.
Easy Cleaning
Simple vacuuming and sweeping are adequate to remove dirt from hardwood floors. Avoid mopping and clean up spills and wet messes quickly. Moisture can warp your hardwood floors and ruin them.
The Cons of Hardwood Flooring
Cost
Hardwood floors cost more than other floor finishes such as laminates, carpet, and vinyl. The wood also needs to be installed over a sub-floor, and most contractors charge top-dollar to install hardwood floors.
Pest Infestation
While hardwood floors are treated and prepared for use, they are still susceptible to pest attacks. Termites wreak havoc on wood, often consuming it from the inside out. It's essential to be on the lookout for a termite infestation.
Moisture Damage
Wood doesn't perform well in water. Soaking the floors in water causes it to swell and rot. If the hardwood is exposed to leaks or seepage from the subfloor, the durability is compromised. This also means that you shouldn't use hardwood in kitchens and bathrooms because of frequent moisture exposure.
Scratching
While wooden floors are resilient, they can get scratches from children and pets. Ensure you trim your pet's nails and keep sharp objects away from the floors to prevent damage. Also, your vacuum or broom should have soft bristles to avoid scratching the floor while cleaning.
Should You Get Hardwood Flooring?
While it's true that there are drawbacks to hardwood flooring, all things considered, it's a great choice! Hardwood floors offer a beautiful aesthetic, durability, elegance, variety, and easy cleaning. Visit us for assistance in selecting the best hardwood flooring for your home.