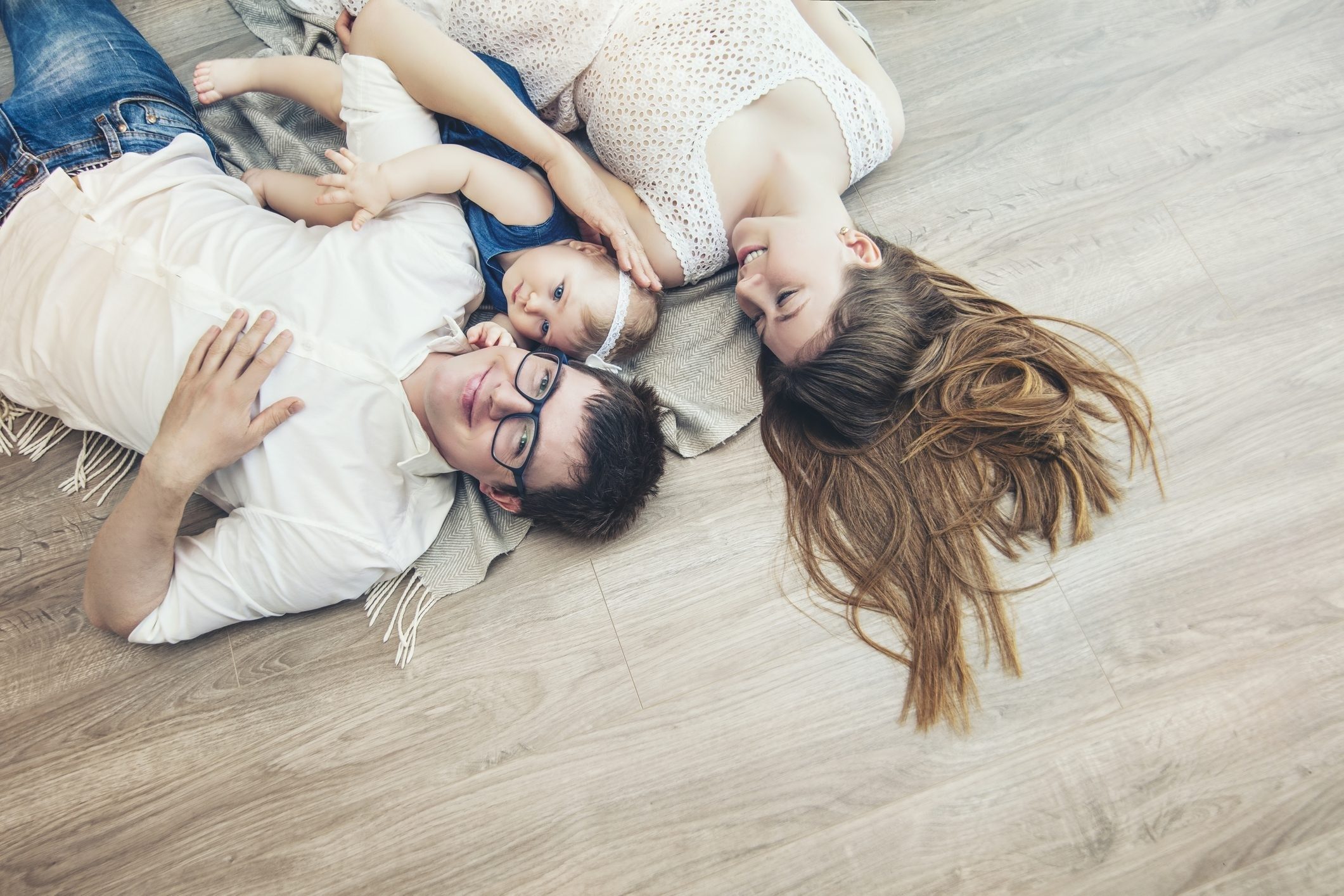 When remodeling the floors in your home, it's easy to become overwhelmed. How can you determine which one is right for your needs? Even if you're able to narrow it down to just a couple of options there are still many options to choose from. A popular flooring choice, and one we happen to love, is laminate flooring. There are many reasons to love laminate flooring and here are a few of ours. Visit us today to shop laminate with our flooring consultants.
More Bang for Your Buck
Laminate is great for homeowners who love hardwood, but not the often-hefty price tag. Laminate flooring is incredibly budget-friendly and because of other properties, like durability, you're getting the biggest bang for your buck. You're getting the style and sophistication of hardwood and years of enjoyment without much worry which is something any homeowner can get behind.
Durability
As we mentioned, laminate flooring is durable. It is constructed out of four layers of material that are fused together to create a soft, comfortable flooring. Laminate is resistant to pets, heavy traffic, and even water spills. Because of this, it's perfect for use across your home from hallways and kitchens to bathrooms and living rooms.
Maintenance
If there is one thing you don't want to worry about, it's constantly upkeeping your floors. Homes are meant to be lived in, but they don't have to show wear and tear! Laminate flooring takes minimal effort to clean and maintain. Not only can you see dust and spills easily, but they can just be wiped up with ease using a damp cloth, mop, or just a vacuum. Despite its ease of maintenance, it's important to note any spills should be cleaned up immediately to prevent any unsightly damage that could settle in if left too long!
Easy Installation
Installing new flooring can seem stressful. How are you supposed to maintain a busy life when your home is torn up and under construction? Laminate doesn't take long to install and won't disrupt your home with lengthy renovation time. It can be installed quickly with a professional team or even be done by yourself with an afternoon DIY project.
Effortless Style
Trying to find the right flooring to match the style of your home isn't difficult with laminate. Laminate flooring comes in a variety of textures and colors so you can easily find one that fits in with your existing style or look you're going for. The wood comes in light to dark shades and even textures that make it look natural and rustic. If you're looking for stone, laminate is the way to go. The modern printing techniques used to create laminate mimic the texture and look of these in-demand materials.
Let's Upgrade Your Flooring
For these reasons and more, laminate is the perfect choice for your home. Laminate flooring is stylish, budget-friendly, eco-friendly, and even antimicrobial making it ideal for homes with allergy sufferers. Our knowledgeable staff is here to help you get the flooring of your dreams. Visit us today to shop the largest selection of laminate flooring in Western Canada.