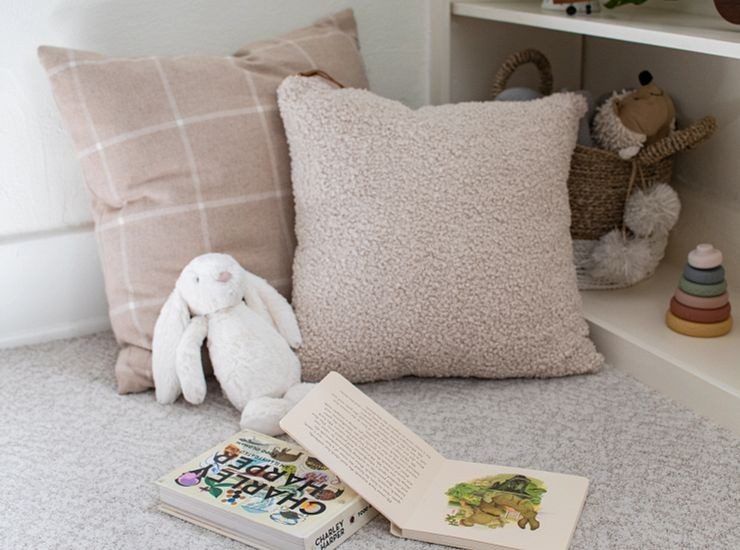 While other types of flooring have skyrocketed in recent years, there is nothing like classic carpeting. Carpet brings warmth and coziness to your home. With tons of trends, it's easy to craft the perfect space, look, and feel to your home. We love Shaw carpet flooring for its style, functionality, and what it brings to a home. They are always on top of trends and making design fun. Here are a few of the Shaw carpet flooring trends we can't get enough of right now. Visit us today to see samples!
Bringing Nature Indoors
Natural colours aren't new to carpet. In fact, they are probably the most popular options. Shaw has taken it up a level with a line of nature-inspired colours from linen to shoreline. These range from beige to grey and even a dark maple. They help bring your home into a contemporary style or keep things classic.
Serenity
Over the past few years, comfort has become a top priority. Creating a serene space can be done easily with Shaw carpet flooring. Their line of essential shades features whites, greys, and browns that evoke feelings of nature and calmness. The Foundations collection contains built-in stain protection and backing that helps keep your space serene and clean.
Artistic Expression
Step outside of the box and show off your personal style. Carpet doesn't have to be classic or boring. Shaw carpet flooring offers a line of artistic shades that start with sandstone and go all the way up to a deep-sea blue. These colour options let you be as dark or light as you want to be meaning no matter what your design style, your carpet can make a statement all its own.
Rustic
Modern farmhouse has been a popular design style for the last few years. Shaw explores this trend with a line of carpet that has style and warn-in elements. It creates a rustic vibe that is perfectly imperfect. These options have texture, visual appeal and recall the distressed, modern, and rustic elements of the farmhouse style. They are eye-catching and beautiful for those who want to take their flooring to unique places.
Vintage Revival
Coloured carpet may seem like a thing of the past, but in 2022 it's time to embrace colour, patterns, and have a little fun. Shaw's vintage-inspired options do just that. The colour options range from Turmeric orange to deep sea and ocean villa blue each with its own eye-catching texture pattern. These dynamic styles are bold, bright, and ready to kick your home up a notch.
Ready for Your New Shaw Carpet Flooring?
Carpet brings warmth and comfort to your home. Shaw has trends ranging from simple to bright and bold. With its stain and soil protection, Shaw carpet is the perfect option for your home especially if you have kids or pets. Let's take your home up a notch with the latest trends from Shaw carpet flooring. Stop by and see us today.