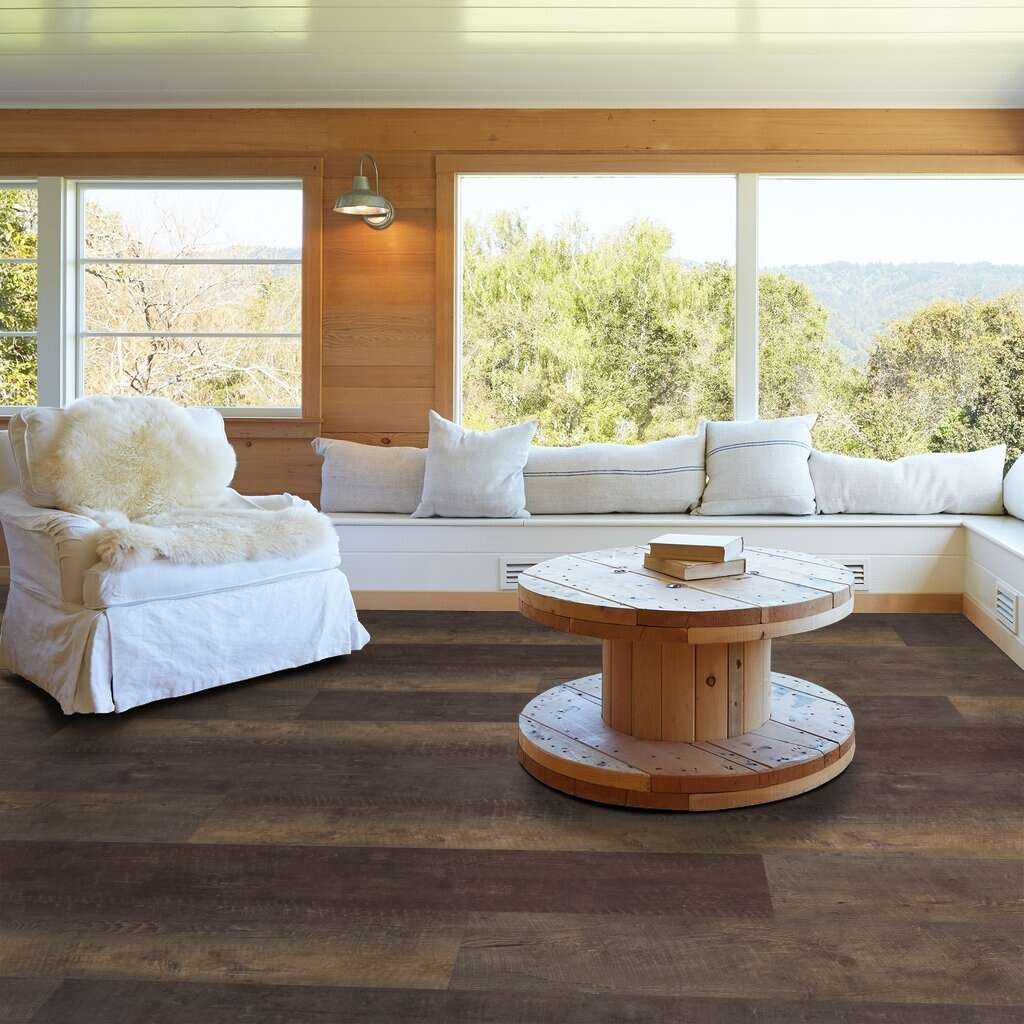 So you've decided on luxury vinyl plank flooring for your home and now you're looking into the perfect type for you. We have one favourite we always recommend: Shaw. In fact, Shaw is one of the world's top makers of floorings. They offer incredibly beautiful luxury vinyl plank flooring in the best trends and reliable materials. Let's take a deeper dive into Shaw luxury vinyl plank flooring. Visit us today to see samples!
Floorte - Your Choice for Shaw Luxury Vinyl Plank Flooring
Floorte is in a class all its own when it comes to Shaw luxury vinyl plank flooring. There are more than 100 colours and styles in this collection meaning there is no shortage of incredible choices for your home. If you're looking for hardwood-inspired vinyl plank flooring, this line is for you. Most of their styles in the Floorte collection have a wood grain pattern. Especially a pattern that resembles a more natural wood look. These planks have a high-quality wood-plastic core with a durable wear layer and are water-resistant. Floorte is suitable for floors with a softer texture like homes and for those who want a budget-friendly option.
Unique Features of Shaw Luxury Vinyl Plank Flooring
Shaw's LVP has many of the features you'd typically find in luxury vinyl plank flooring, but they also have a few features that are entirely unique.
Stone and Wood Look: Shaw luxury vinyl plank flooring is available in wood and stone looks. They are beautiful and appealing to the eye. They also offer flooring that looks like granite, slate, and other natural stones. Most vinyl planks on the market strictly give you a wood appearance, but Shaw offers many other options.
Two Ways to Install: Shaw's vinyl planks can either be installed in a floating manner or glued down. For many small rooms, interlocking LVPs can be used but for larger rooms, it is recommended they be glued down. You can place Shaw luxury vinyl planks on any sub-flooring and even over surfaces with grout lines. They also have padding which means you won't need an underlayment.
Waterproof: Shaw's vinyl planks are made with a unique waterproof feature. This feature extends all the way to the edges of the planks sealing out moisture. This makes them perfect for use in moisture-prone areas like laundry rooms, bathrooms, and kitchens.
Warranty: Depending on the line, size, and style of Shaw luxury vinyl plank flooring you choose, there is a warranty that can last for 20 years to a lifetime. Of course, this depends on the situation and what the warranty covers.
Pros and Cons of Shaw Luxury Vinyl Plank Flooring
Pros:
Natural-looking appearance
Water-resistant
Many styles and colours to choose from
Maintenance and cleaning is easy
Durability
Cons:
Can't resist fading from the sun
Higher cost because of higher quality
Interested in Upgrading to Shaw Luxury Vinyl Plank Flooring?
Shaw luxury vinyl plank flooring is perfect for any home because of its durability, longevity, and quality. We have a wide variety of styles and colours for you to choose from. Stop in and see us today.