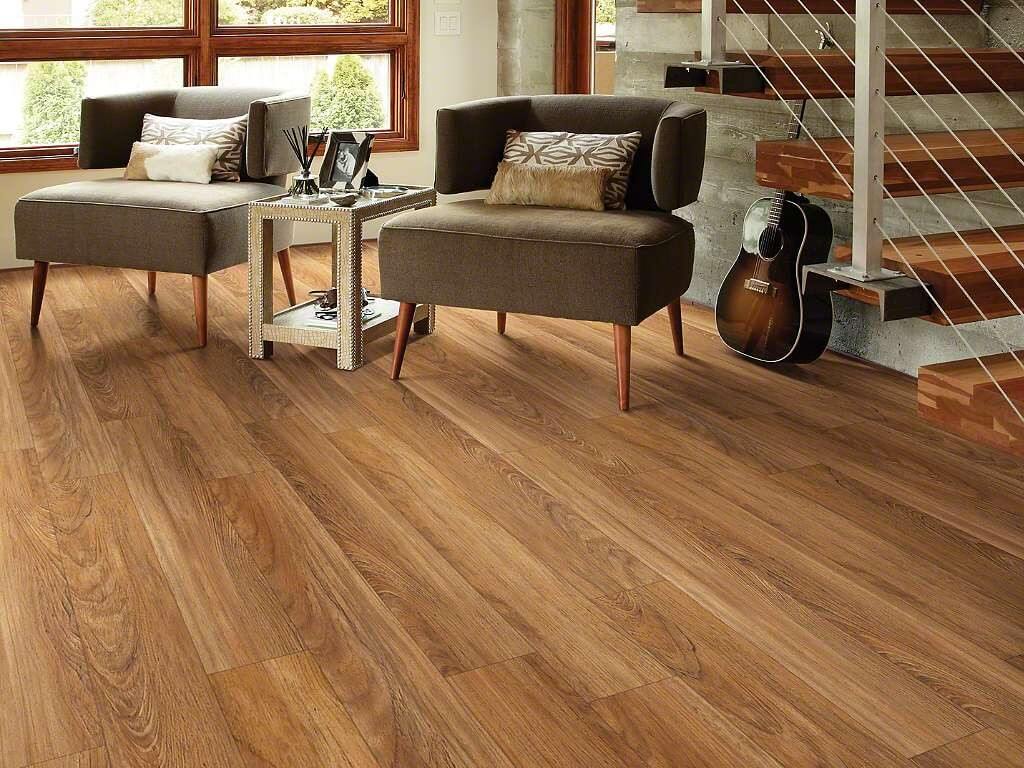 When it comes to choosing a new floor, you may feel overwhelmed. There are so many different kinds to choose from and each of them has its own benefits. How do you know which one is the right one for your home and your lifestyle? Vinyl plank flooring is a popular option that is easily a favourite with homeowners. Here are a few benefits that you get with vinyl plank flooring. Contact us to learn more.
Waterproof
Many types of flooring have restrictions when it comes to water, which can limit the places they can be placed. Vinyl plank flooring is waterproof which means it can be used anywhere. This makes them ideal when you're looking for flooring in your kitchen, bathroom, and even your basement. When spills and accidents happen, vinyl plank flooring is protected from moisture putting your mind at ease.
Easy Cleaning and Maintenance
As with any flooring, vinyl planks will require cleaning especially when used in areas with high traffic. Luckily, they are incredibly easy to clean. The key to keeping them clean is by using a broom, vacuum, or microfiber cloth. When it comes to deep cleans, a damp mop and mild cleaner should do the trick. But what about maintenance? Vinyl plank flooring has a special protective layer on it which allows it to stay looking new for years to come with regular cleaning.
Realistic Look
t's easy to fall in love with the look of hardwood. One of the best things about vinyl planks is they can realistically take on the look of wood. Not only hardwood, but there are many patterns, colors, and textures that can give your floor a unique look and feel. They allow you to express your personality and style. Whether your vibe is modern, contemporary, or even rustic, there is a vinyl plank flooring for you.
Durability
When it comes to choosing a type of flooring, durability is likely at the top of your list. You're going to want the flooring to last for a while and be able to withstand the pressures of daily life. Vinyl plank flooring is created to handle what life throws at it. It is not easily stained, scratched, or dented so it's perfect for homes with kids and pets, and can be placed in any room which gives it an edge over other types of flooring.
Installation
The installation of vinyl plank flooring is relatively easy compared to other options. Over time, advances have made vinyl flooring installation-friendly and even great for DIY types. Installing vinyl planks there is no sawing or hammering. You don't have to sacrifice style, time, or budget. Many manufacturers offer "self-adhesive" vinyl which can easily be pressed into place on the subfloor.
Affordability
One incredibly important benefit of vinyl flooring is the impact it has on your wallet. When it's time to improve your flooring, the budget is typically a big concern. You don't want to spend too much or too little. Vinyl flooring is a bargain when you compare it to other types of flooring. When you factor in the low cost of maintenance and cleaning, you'll see the vinyl planks are a very economical option.
Upgrade Today
If you're ready to upgrade to vinyl plank flooring, contact us today. We have a wide range of options to help you make the perfect choice!