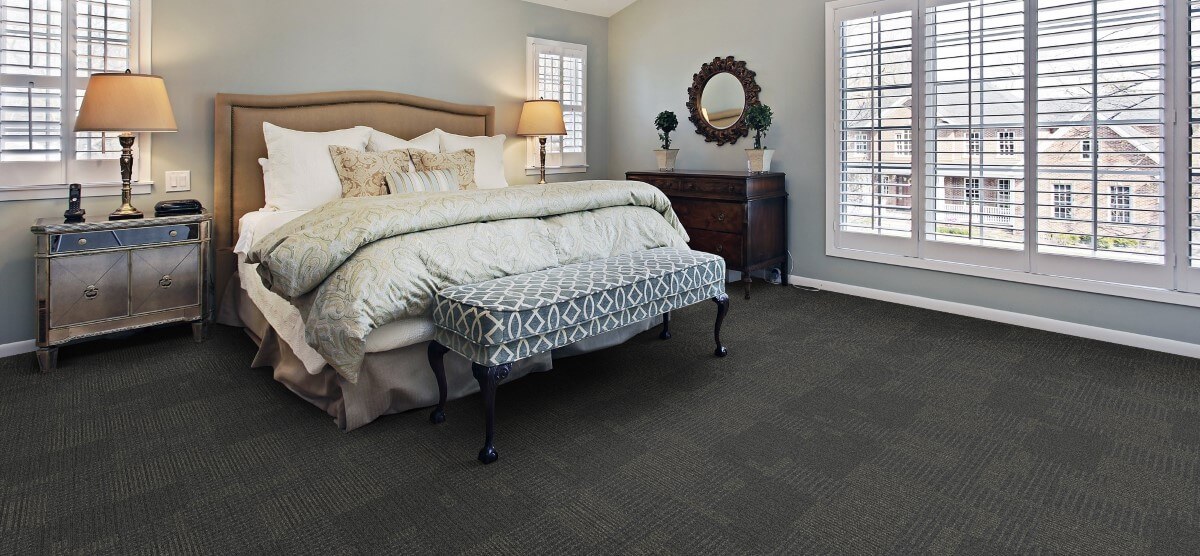 Eventually, the time will come to upgrade your carpet. Carpet makes your home feel warm and cozy. Carpet is having a major comeback due to new manufacturing technologies, styles, and trends. Here are some carpet flooring trends you should explore this year.
A New Neutral
Neutrals have always been a favorite when it comes to carpet. Long gone are the days of beige, grey is the new go-to choice. Since neutrals are prone to showing dirt and spills, you should choose a more low maintenance carpet flooring such as nylon. Grey sets a cool, contemporary vibe to your home but can also make a modern farmhouse look feel warm.
Geometric Patterns
If you're daring enough to take on a pattern you can make a showstopping statement. Whether you go for an animal print or chain link pattern, you'll be breaking up the visuals of neutral furniture. Geometric patterns are an alternative to florals and solids. They are lively, colorful, and come in combinations that match your existing furniture.
Sustainable & Natural
Eco-friendly options aren't just a fad. The demand for green products is growing even when it comes to carpet. Carpet flooring woven from plant fibers is sustainable and biodegradable. High traffic areas can even use materials that have stain-resistant sealers meaning you won't have to replace them too often.
Carpet Tiles
Carpet tiles is a budget-friendly way to replace your carpet. It gives you the chance to create a design all your own without commitment. Carpet tiles are removable and use nontoxic adhesive to stick to the floor. Plus, when it's time to clean you can lift and wash the tiles in the sink.
Cut & Loop
Cut and loop carpet combines both cut and loop manufacturing styles. When combined, they create unique patterns and textures. Since patterns are a hot carpet trend right now, this is a great way to make a statement especially if you only need to carpet one room.
Bold Colors
We've mentioned neutrals is a tried and true carpet choice, but those who are daring will go for more bold colors. Oranges, purples, and even multi-color carpets are popping up everywhere. When done right they can be beautiful and make a head-turning statement. If you're not daring enough for an entirely bold room-to-room carpet, opt for a pattern that has bold colors within it.
Plush
When you think of carpets you may immediately think of plush carpets. Being soft is what makes this type of carpet special. Not only is it soft but it's warm, cozy, and comforting. It feels lived in and in recent years many have turned away from it for less high-maintenance types. Recently there's been a surge of popularity for the old school plush carpet, especially in cool climates.
Animal Prints
Animal prints make a big statement. If you're feeling your home is a little bland, take a walk on the wild side. They can be used in more than children's rooms. Animal prints can be sleek and sophisticated or be a fun conversation starter. Also, these patterns easily disguise stains and dirt.
Area Rugs
If you're not daring enough to start carpeting your entire home, don't shy away from area rugs. Many of these trends can be embraced simply through an area rug. It gives you a chance to try something new without taking a big risk or making a huge investment. Area rugs let you try new colors, patterns, and textures in order to love them before you take to carpeting an entire room.
Time for an Upgrade?
If you're looking to upgrade your carpet flooring, contact us today!