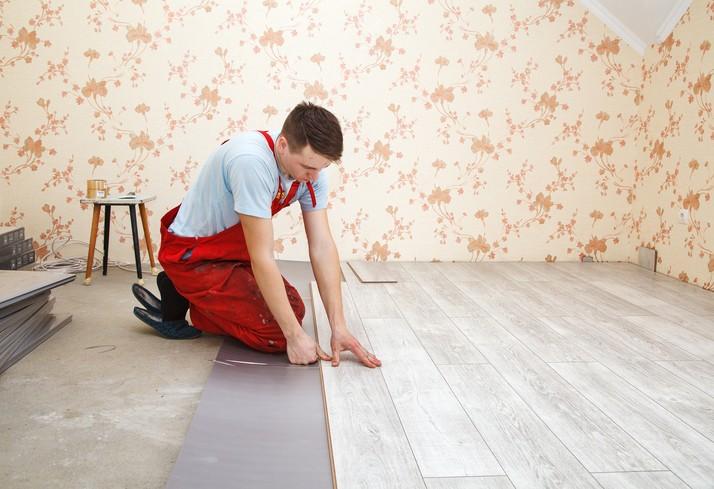 When vinyl first became commercially available for residential use, it was predominantly used in bathrooms, kitchens, and other areas that are more prone to dirt, moisture and water. Today, vinyl is used almost everywhere, not just for its dirt and water resistance, but due to various other benefits.
Reasons Why You'll Fall in Love with Vinyl Plank Flooring
Easy on the pocket Vinyl plank flooring is a type of floor that looks pretty much the same as stone and wood. Even with its supreme realistic stone and wood looks, this type of flooring is cheaper compared to real tile floors or real wood. Installing vinyl plank gets you best of the both worlds without hurting your budget.
Easy Installation Installing this type of flooring is a straightforward process that doesn't require specialized skills or tools. This means that this is a project you will enjoy as a do-it-yourself. This flooring can be installed directly over just about any sub-floor, including existing linoleum or tile floor. If you aren't an avid DIYer, or don't have time to handle this task, you can always hire a professional.
Easy to Maintain The flooring is also very easy on the mop. Since vinyl floors have the good quality of being dust and water resistant, they are easy to maintain. Regular sweeping and occasional mopping and vacuuming is enough to keep your vinyl floor in pristine condition for many years.
Keeps Feet Happy The warm-to-the-touch surface of vinyl plank flooring is one of the features that barefoot walkers come to appreciate. Besides keeping your feet warm, this flooring also has a slighter softer surface than that of tile and wood floors. This makes it feet-friendly, a feature that you'll love when you stand on it for long hours.
Sturdy and Durable If you are looking for a flooring that will give you good value for your money, then this is it. Vinyl plank flooring is sturdy and durable, thanks to its top layer that's pressure-resistant. This makes it ideal for rooms that get lots of traffic. Vinyl plank flooring is also recyclable, making it an eco-friendly option.
If you have decided to revamp your floor, your choices have certainly narrowed down. For a cost-effective option that's durable, easy to maintain and easy on your feet, go for vinyl plank flooring.
Stop by today, we have a variety of durable and easy-to-maintain vinyl plank flooring that you can choose from.