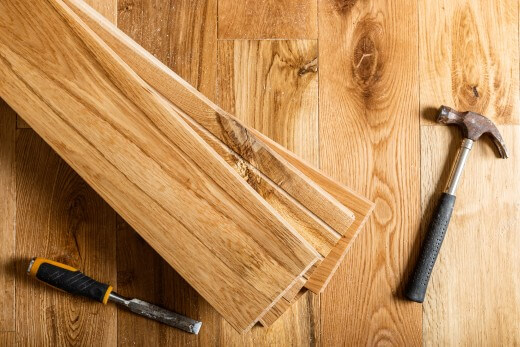 Armstrong Linoleum Flooring is one of the "greenest" flooring options out there. For ecologically mindful homeowners, it makes a perfect choice for your home. Not only is it affordable, durable and easy to maintain, it is made with the Earth in mind. Here are some ways Armstrong Linoleum Flooring can help you reduce your ecological footprint.
Natural Materials
Armstrong linoleum flooring is made from the natural materials of linseed oil, resins, recycled wood flour, cork dust, limestone and mineral pigments. These materials make it naturally anti-bacterial and biodegradable.
Easy to Clean
Armstrong linoleum flooring resists stains and scratches and is super easy to clean. Just using a damp cloth will work with most spills and using a damp mop for a deeper clean eliminates the need for harsh chemical cleaners or equipment, which is always better for the environment.
Durable
Armstrong linoleum flooring is resistant to scratching and scuffs and with proper care, can last up to 40 years. Using materials that last cut down on expensive and wasteful demolition and reinstallation. Making small changes in the products and materials you use in your home can make a big impact on the planet. Come to Flooring Superstores Edmonton to explore the many different options available in Armstrong linoleum flooring for your home decorating needs.