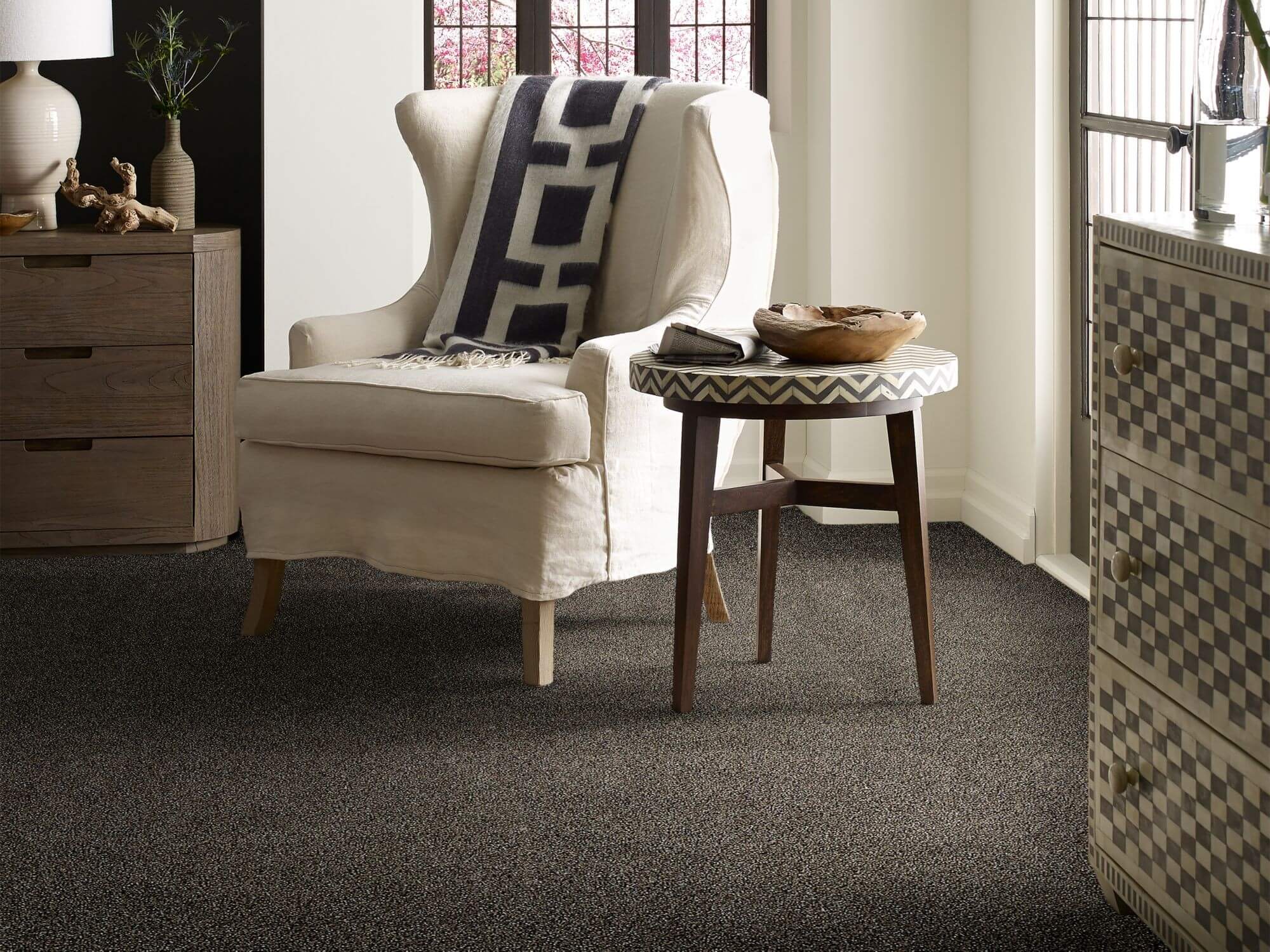 When searching for the right carpeting for your floors, it's best to consider carpets that offer comfort, durability, and overall great function for all your rooms. Shaw Floors offers various carpets, cushioning, and backings that improve the appearance, function, and durability of carpeting in your spaces. Contact us to learn more about Shaw carpet flooring and why you should consider it.
Carpet Fibers
The fiber used on a carpet affects the overall appearance, comfort on your feet, and how it performs over time. Shaw carpet flooring offers a variety of nylon carpets with different colours, textures, and patterns. The carpets vary in softness to ensure that you find the right carpet for varying levels of comfort. Shaw Floors carpets are also stain resistant.
You can also choose from Shaw Floors polyester carpets. Polyester is known for its fade resistance and non-allergenic characteristics. Shaw carpet has various designs, colours, and patterns that retain their vibrancy over the years.
Carpet Backing
The backing system on your carpet influences the performance of your floors in several ways. Shaw carpet flooring has a unique backing system called the SoftBac Platinum Carpet Backing. It offers excellent softness below your top layer to ensure comfort. The backing also increases your carpet's strength and helps your Shaw carpet remains durable.
Shaw carpet flooring also provides wrinkle-free backing, with a strong adhesive hold to reduce seam visibility. The backing is soft to eliminate damage to your floors and also bends easily during installation to prevent any damage to your interior finishes.
With the Shaw carpet flooring, you also enjoy excellent heat and sound insulation. The backing is thick enough to retain warmth in cold seasons and also absorb sound from movements in your home.
Carpet Cushion
The right padding provides the best support for your carpet and ensures that you minimize the sound from movements in your home. Whether you're walking in tap shoes, have friends over, or the children and pets and roaming, you can trust Shaw Floors padding to deliver.
Shaw carpet flooring also provides padding that lengthens the life of your carpet. Without a cushioning system, there is nothing to protect your carpet from wear and tear. The padding absorbs the majority of the shocks and prevents damage.
Since Shaw carpet cushions have shock-absorbing properties, they make your floors soft and comfortable to walk on. If you live in a cold area, the Shaw Floors padding keeps your feet and home warm thanks to its thermal insulation capacity.
Stain Resistance
Shaw carpet flooring has R2X stain resistance, ensuring that all fibers in your carpet can resist everyday spills and dirt. This makes the carpets easy to clean and manage, especially for high traffic areas or if you have kids and pets. With the right cleaning products, you can tackle any stain. The carpet fibers also resist soil collection, making them easy to clean out with a vacuum.
Is Shaw Carpet Flooring Right for You?
If you need quality carpets, backing, and cushioning that offers beauty, comfort, durability, and stain resistance, Shaw Floors has the solution for you. Visit our store to see Shaw carpet flooring samples and learn more from our flooring experts.