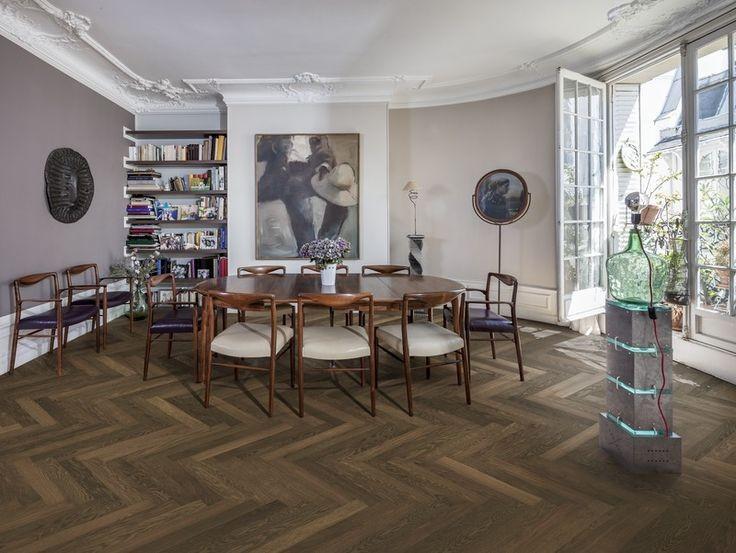 When freshening up your home or decorating a new one, a great way to transform the entire look is by installing new flooring. A classic timeless choice that will never go out of style is hardwood. Adding charm to any space, hardwood is usually the preferred choice by homeowners over other products, especially in large common areas like living rooms and kitchens. Real hardwood has so much character since every variety of tree has a different texture and colour which makes your floor completely original. With all the choices out there, what makes Kährs hardwood flooring a name to consider when deciding on which hardwood to use for your home?
Large Variety of Styles and Finishes
Not only does Kährs Hardwood flooring come in a large variety of colours, thickness and styles, they offer several different finishes. You can choose from glossy, high gloss, matte, oil or silk matte finishes just to name a few. Being able to customize your flooring with so many options assures you will end up with the exact look you're going for.
25 Year Warranty
Kährs hardwood flooring offers a 25 Year Warranty on most of their flooring as long as they are properly maintained and cared for. Luckily, Kährs hardwood flooring is easy to clean and maintain. Sweeping or vacuuming is all you need for regular cleaning and a slightly damp mop works for spills or sticky messes. This gives you the peace of mind to choose the product that is perfect for your home.
Nothing beats the look of real hardwood and with Kährs hardwood flooring, you can be assured you are getting a quality flooring that will last while adding sophistication and charm to your home for years to come. Come to Flooring Superstores Edmonton today to browse all the beautiful Kährs hardwood flooring options!