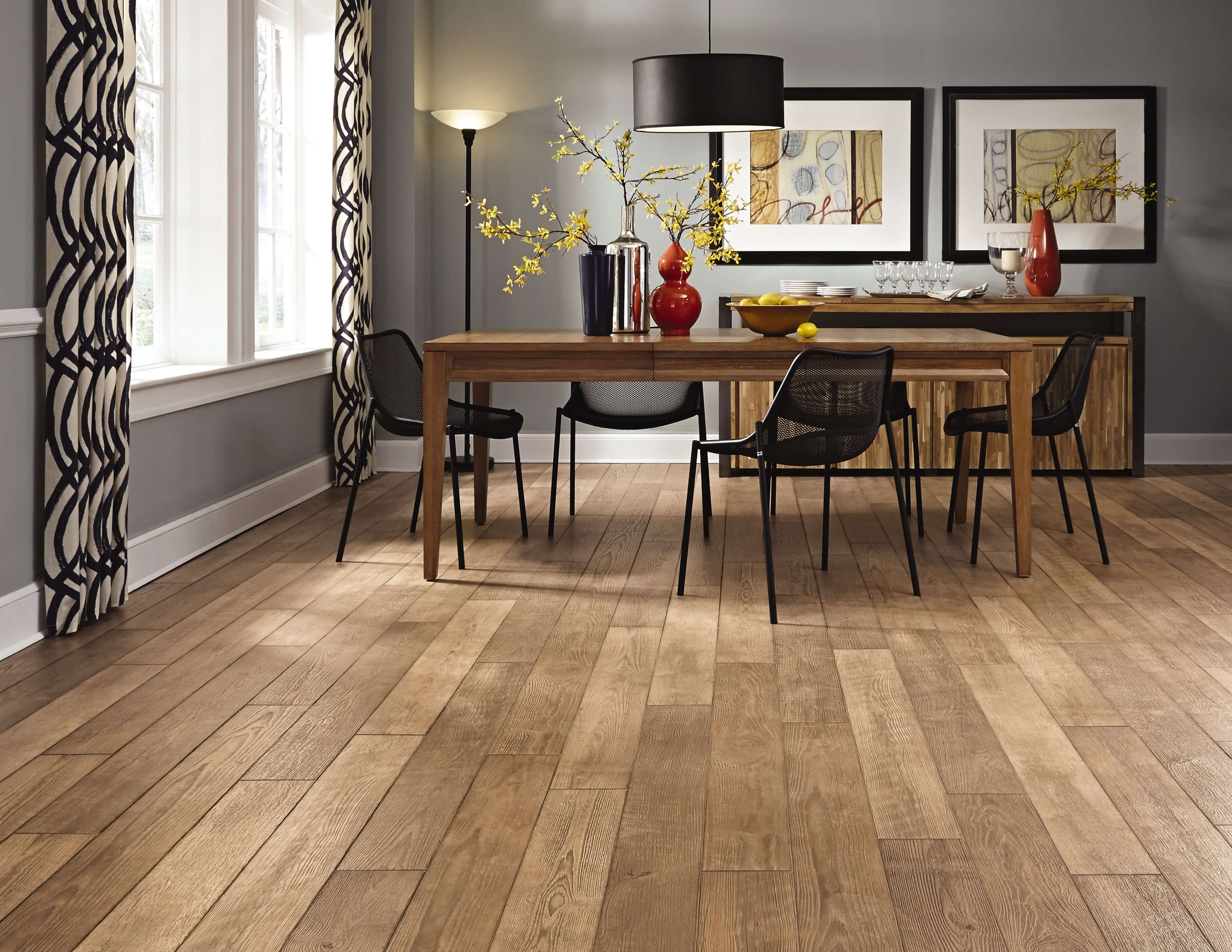 Laminate flooring is an attractive and practical choice when updating your flooring. It is versatile, durable, and can take on different appearances to fit your personal style. The most popular style is that of hardwood. But those aren't the only things you should know about laminate flooring. Contact us to learn more about installing laminate flooring.
What Is Laminate Flooring?
Laminate flooring is created with several layers of the same material fused together through the use of high pressure. Most types have a moisture-resistant layer under high or medium density fiberboard. Then it is topped with a high-resolution image of natural wood and finished with an extremely hard coating made from resin to protect it from wear and tear. It is a durable option that is not only a fraction of the price but also has easier installation than hardwood. It is also environmentally friendly and more efficient than typical hardwood.
Where Can I Install Laminate Flooring?
You can install laminate flooring in virtually any room of your home. It is an incredibly versatile product that can be used above or below ground, and even over wood and concrete. Although it can be used anywhere, there are a few places where it is not recommended. Laminate flooring is, after all, a wood-based product so it should be kept clear of areas such as bathrooms, washrooms, indoor porches, or anywhere that wet mopping would be used. Extended exposure to moisture can cause the laminate to warp or swell.
What Do I have to Do Before Installation?
It is recommended you acclimate your new laminate flooring boards for 48 hours prior to installation. This means opening the boxes and letting the boards adjust to the room. Installation should always take place at room temperature (around 15 Celsius) and the temperature should stay that way for three days after the installation.
How do I know which direction to install my flooring?
When looking at the layout of your room, consider where the light comes in from. It is best to install the planks parallel to the light from windows and glass doors. The wall with which you start should be as straight and as long as possible.
Additionally, a 10mm gap should be left around the perimeter of the interior and around obstacles.
Laminate flooring is created from wood and is subject to expansion due to humidity and temperature. A gap is necessary to allow for this expansion. When exposed to higher levels of humidity and warmer temperatures, the boards expand outward. Not leaving this cap can lead to buckling as the planks push outward.
Things to Consider:
Make sure your subfloor is dry, smooth, and flat.
Always use underlayment for soundproofing.
Take extra care if you're installing laminate over radiant heating. Read instructions carefully to prevent issues.
Read the manufacturers installation instructions thoroughly.
Inspect each flooring panel carefully for damage and defects before installing to prevent issues or mistakes.
What do I need to know about cleaning and maintenance?
Laminate is low maintenance and long-lasting. You can clean laminate easily with a damp cloth or mop but make sure to dry it thoroughly and not to expose it to excessive water. When spills occur, clean them quickly with a paper towel or dry cloth. Don't use soap-based detergent, steel wool, wax, or steam cleaners to prevent damage to the surface of the laminate. Avoid sharp objects and do not slide furniture across laminate to prevent long-term damage.
Add Laminate to Your Home Today!
If you're looking for cost-effective, low maintenance flooring to match any décor, laminate may be the right fit for you. Come talk to our flooring consultants about our selection of laminate flooring.