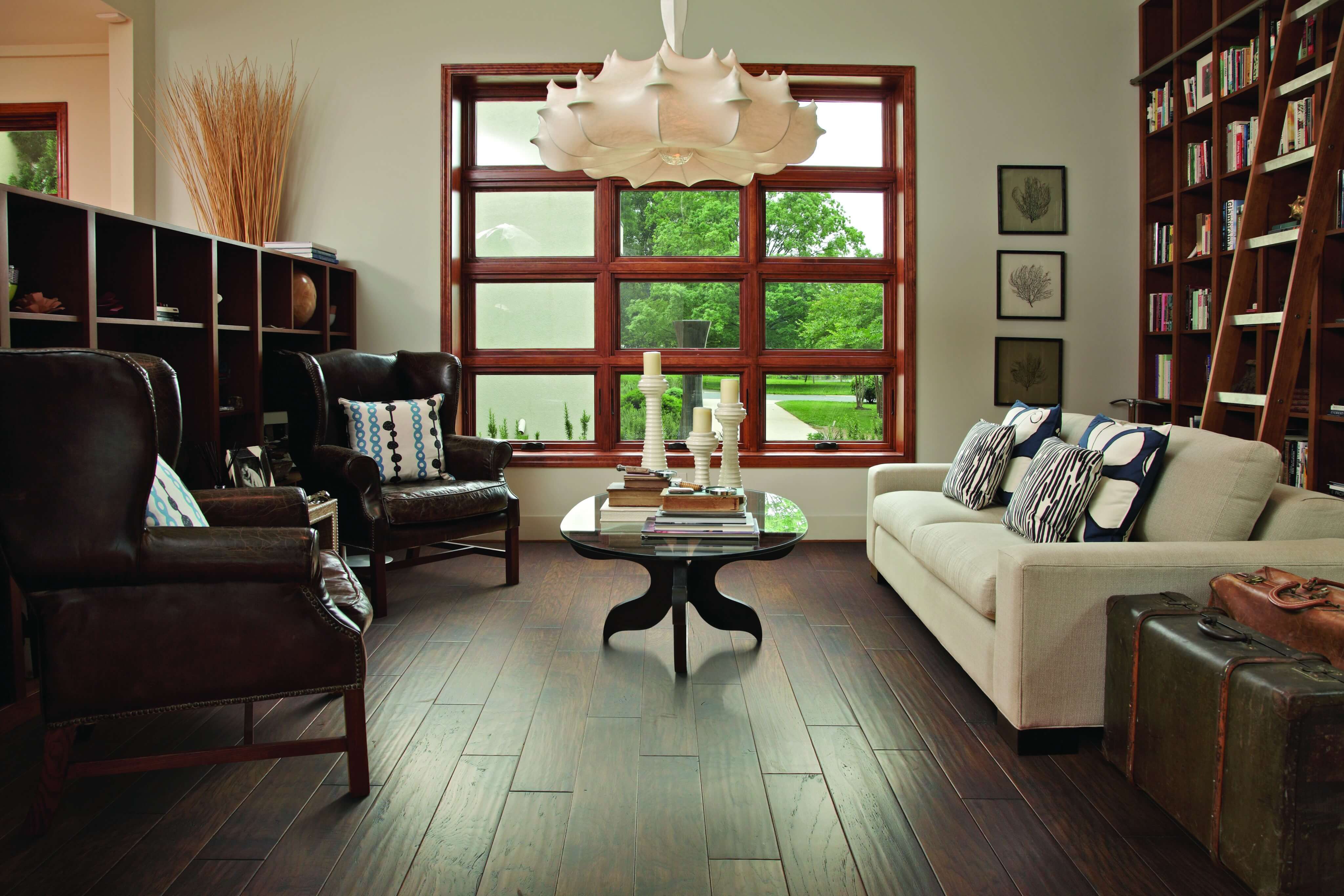 There are many flooring purists out there that think engineered hardwood really isn't wood. In reality, engineered hardwood is actually wood that is much sturdier and durable than typical hardwood. The boards are made by bonding thin layers of wood together. This composition gives it the durability needed and allows it to be placed in rooms where wood typically can't go. How do you know when you should use engineered hardwood over other floorings? Visit us today to discuss the ins and outs of engineered hardwood with our flooring consultants.
High Traffic Areas
Engineered hardwood is a great choice for the busy areas of your home. It is a durable flooring solution that doesn't require any special cleaning. Simple sweeping is all it takes to keep your floor clean. It also holds up well to scratches and other signs of wear, which makes it perfect for high traffic areas like hallways, living and dining rooms. We spend a lot of time in these spaces and they begin to show wear and tear after time. With the variety of finishes available, you'll be able to find one that fits into your style and will suit your needs with regard to heavy traffic.
Sunrooms
Whether you've enclosed your back porch already or have been considering it, engineered hardwood is a great option for this space. This type of flooring doesn't stain easily and is great for an area where you can go in and outside. It won't fade due to exposure to sunlight and you'll get to enjoy your sunsets or sunrises in your stylish space!
Basements
If you have a basement, you've likely thought about converting it into a den, spare bedroom, or other usable space. Basements have concrete flooring which can hinder your overall design. You can install floating engineered hardwood over a thin layer of padding to your basement floor for a chic look. As long as you've taken the precautions to seal your basement walls and floor from moisture issues, your flooring should last for a long time.
Kitchens and Bathrooms
It's a pretty well-known fact that wood flooring isn't a great option for kitchens and bathrooms. These areas see a lot more spills, messes, and moisture than the rest of your home. Wet messes lead to your wood floors warping, buckling, and being otherwise damaged. Engineered hardwood, however, can be used in your kitchen without a problem! As long as you are quick to wipe up any spills, you can get a classic wood floor look in your kitchen. Even though engineered hardwood is much more water resistant and durable than traditional hardwood, it's still not advisable to use in a bathroom. Bathrooms are generally smaller, more humid, and all-around wetter than a kitchen, and even engineered wood floors can't handle that type of moisture.
Update Your Floors Today
Engineered hardwood is a great solution for getting the wood floor aesthetic you love in areas that aren't really suited for traditional hardwood. It is also typically less expensive than solid hardwood, making it a great option for those on a budget. If you are considering updating your floors to a timeless wood look, come talk to us about our selection of engineered hardwood flooring.