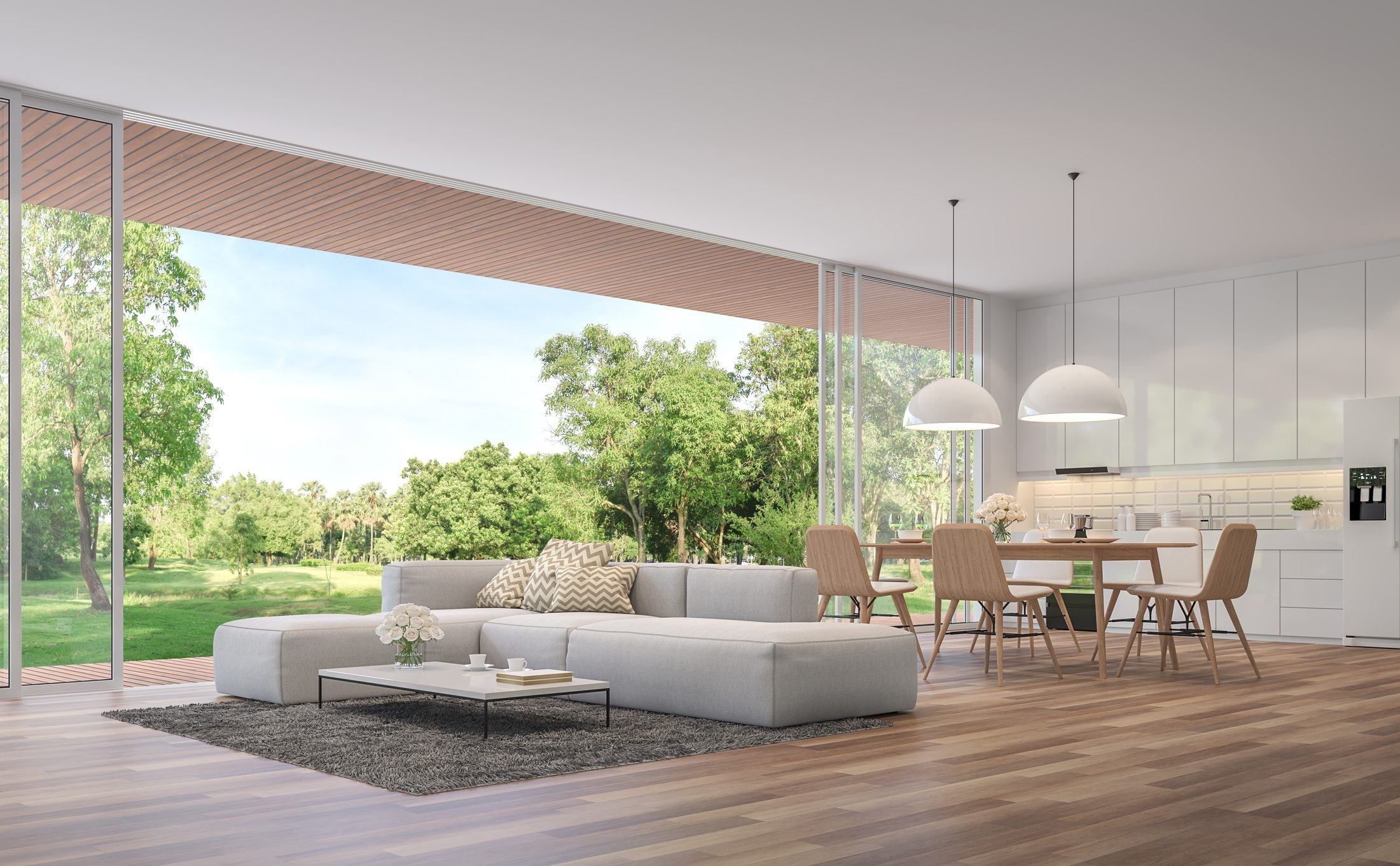 When it comes to taking on a redesign or remodel project, you may be aware of how important flooring choice can be. Whether you're doing one room or your entire house, you're going to be looking for the best choice for you. Here is why luxury vinyl plank flooring is the ideal flooring no matter what room you're looking to spruce up. Visit us today to see our huge selection of in stock options.
Look
One of the biggest selling points of luxury vinyl plank flooring is the appearance. It can mimic wood, stone, and ceramic planks. This way you can find the perfect one to fit your intended style or your home's current style. Yes, this means you can get the look of real hardwood with a smooth or rustic finish and you can even achieve the look of marble without breaking the bank.
Installation
Luxury vinyl plank flooring is simple to install. It takes minor skill and time, but if you are looking to take on a DIY project, this is one you can easily. This means by the end of one day your room could have an entirely new look without much stress. All you need to be able to do is measure, cut, and lay the pieces over your existing flooring or sub flooring. Even if you're unsure, you can hire professionals to help you install it. Thankfully, this will even save you money as the cost per foot to install vinyl flooring is cheaper than installing hardwood or plank.
Durability
Kids, pets, and every day living take their toll on your flooring no matter what type you have. Carpet gets stained, sheet vinyl eventually rips, and hardwood collects scrapes. If you're looking for flooring that can withstand everything your life and family throw at it, luxury vinyl plank flooring is for you. They are perfect for rooms with high volumes of traffic and rooms where moisture is present, like bathrooms and laundry rooms.
Budget-Friendly
When it comes to the different types of flooring, you may find luxury vinyl plank flooring meets your budgetary requirements for a remodel. Not only are the materials cheaper, but without the added installation costs associated with other types of flooring, you'll be saving a pretty penny. Not to mention avoiding added stress to your remodel.
Maintenance
One great thing about luxury vinyl plank flooring you may not have considered is maintenance. Unlike hardwood, you don't need to refinish vinyl plank flooring and unlike other planks, there's no resealing needed. Additionally, luxury vinyl flooring is resistant to most cosmetic issues meaning you won't need to do a replacement unless something drastic happens or you're ready to make a change.
Is Luxury Vinyl Plank Flooring Right for You?
Luxury vinyl plank flooring is a great addition to any home. It's budget-friendly, requires little maintenance, and is incredibly durable which is a plus if you have a busy home with pets and kids. If luxury vinyl plank flooring is the choice for you, get started on your new flooring project by contacting us today!