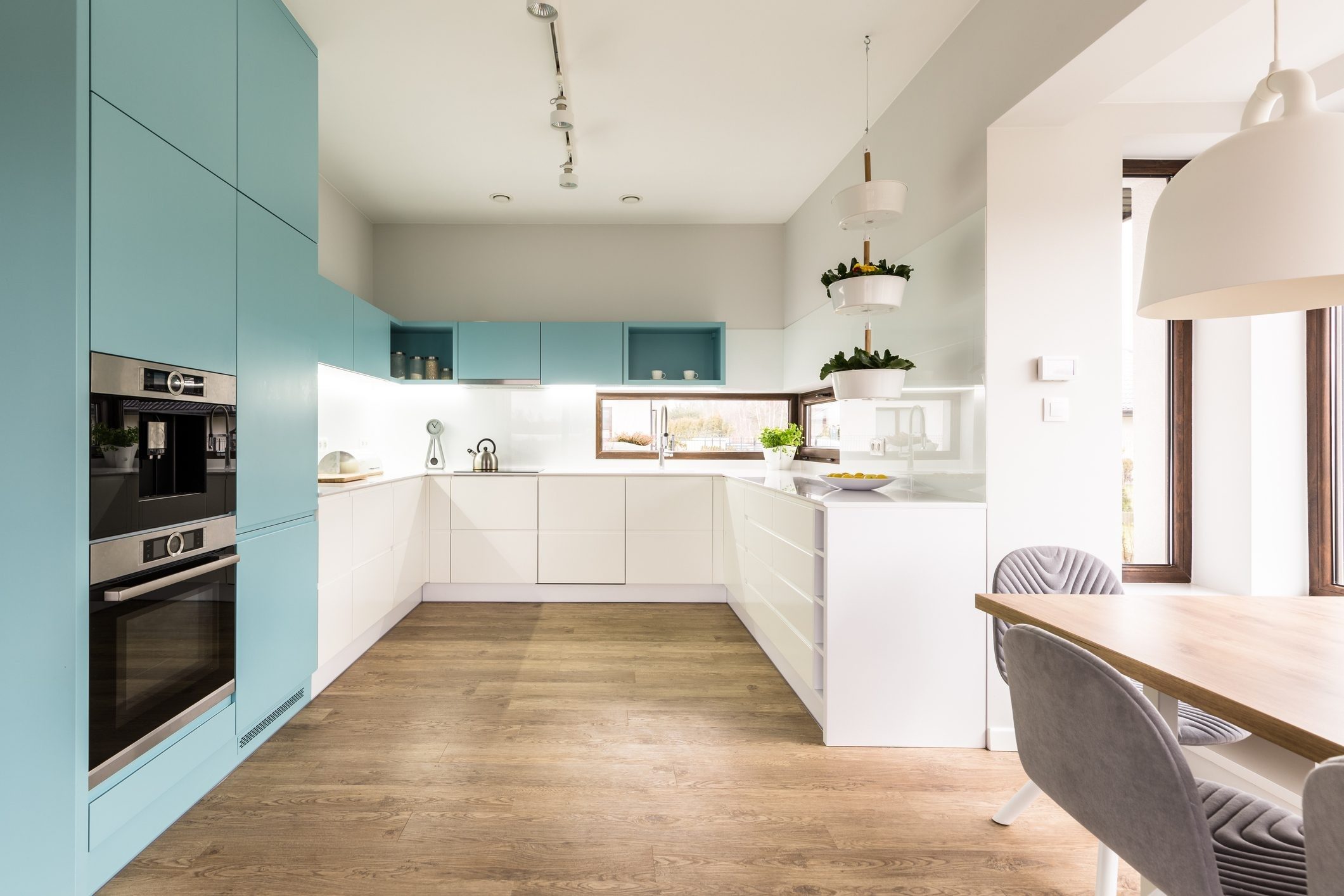 For many, vinyl flooring brings up images of mid-century times gone by. Flooring once made up of retro patterns and colours using peel and stick tiles or sheets. Luxury vinyl tile has come a long way and is a high-quality flooring choice that gives a stunning appearance. You're on the hunt for kitchen flooring and probably asking yourself if luxury vinyl tile flooring is a good option? In fact, it is. Luxury vinyl tile flooring has risen in popularity over the years, especially in kitchens. Not sure? Here are a few reasons why it is the top choice for kitchens. Visit us today to speak to our flooring consultants!
1. Durability
Homes are meant to be lived in and odds are the kitchen is one room in your home that sees a lot of traffic. Luxury vinyl is one, if not the most, durable flooring options on the market today. It is resistant to scratching, cracking, and denting. This means it's able to take the wear and tear from pets, kids, or frequent guests. Not only is it resistant to physical damage, but it is also fade resistant, so it won't fade colour over time through sunlight from windows. In most cases, luxury vinyl tile flooring can last up to 50 years giving you years of enjoyment without worrying.
2. Appearance
The luxury vinyl tile flooring of today is made to mimic natural materials like wood, stone, and even tile. Manufacturers use modern photo-imaging and textures to create a realistic appearance. Hardwood, stone, marble, and others can be pricey. Luckily, luxury vinyl is affordable and a great alternative. You'll be left with a floor that looks beautiful, modern, and doesn't break the bank.
3. Moisture-Proof
Luxury vinyl tile flooring is great for the kitchen because of its water resistant properties. Anywhere water is present from kitchens to bathrooms and even laundry rooms can utilize this furniture type. Vinyl is much more moisture-resistant than laminate which means it can handle all of the splashing, spills, and possible leaks.
4. Low Maintenance
The kitchen not only sees a lot of traffic but quite a few more messes than most rooms. You probably spend a lot more time cleaning in there than anywhere else. Naturally, you're going to want low-maintenance flooring. Luxury vinyl tile flooring only needs to be cleaned with regular sweeping and mopping. Vinyl doesn't need refinishing so you're in for years of ease with this option.
5. Easy Installation
Luxury vinyl is incredibly easy to install compared to other floorings. Tiles are glued down or clicked together using an underlayment. It can also be installed directly over your existing flooring meaning you don't need any removal time. You can likely get it installed with an afternoon DIY project.
Time to Get Started
Luxury vinyl tile is durable, low maintenance, and easy to install. It's one flooring that will hold up against the wear and tear of your kitchen traffic. Luxury vinyl tile flooring is the way to go in your kitchen right now. Stop by and see us today to get started.