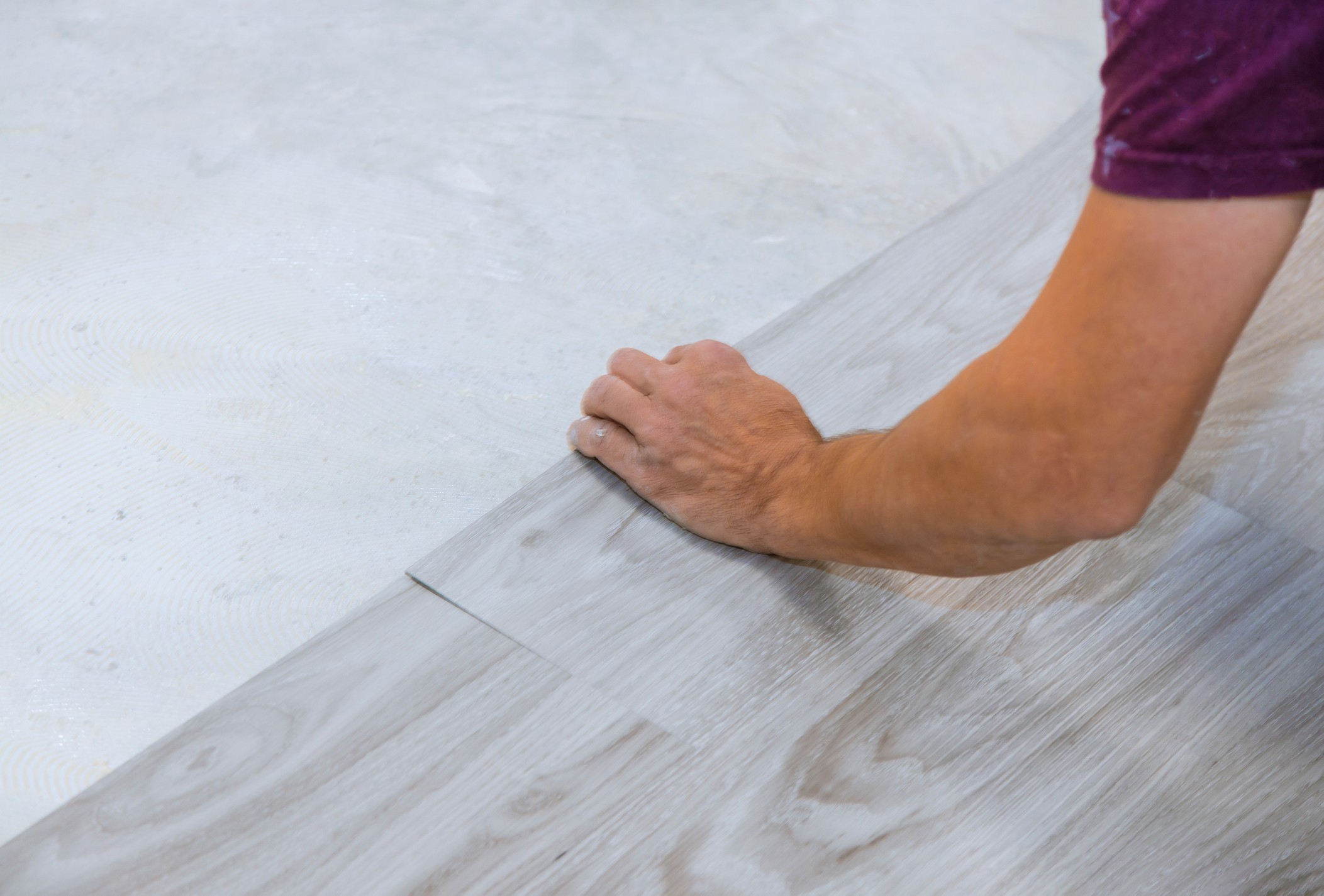 When it comes time to choose a vinyl flooring, you may think vinyl is vinyl, what is there to decide? Vinyl isn't just vinyl - at least not anymore. As the popularity of vinyl increased over the last few years, producers actively tried to cut costs. This meant lower quality options were manufactured leading to a disparity between the tiers of vinyl, specifically sheet vinyl and vinyl tile. To help you make an informed choice here are comparisons between the two types. Visit us today to learn more!
Look & Style
When it comes to construction the two are nearly the same but are produced differently. Luxury vinyl tile flooring exceeds the sheet vinyl in type, variety, and looks. Sheet vinyl is produced in sheets through large presses often only capable of producing one style and must be installed in one or two large pieces. Vinyl tiles, on the other hand, allow for endless designs and applications in any configuration. There are far more designs and customizations. Vinyl tiles are often much more realistic giving off the appearance of stone and wood - the most popular styles today.
Durability and Stability
When we say durability and stability, we are referring to the hardness of the floor, the makeup, and the quality of materials. The more durable the floor is, the more it can take, while the more stable the flooring, the more it holds shape and size against moisture and changes in climate. These are important because they dictate how long and how well your flooring will hold up. Sheet vinyl is less stable, durable, and not as easy to repair. It is stored in tight rolls which result in curling. Luxury vinyl tile flooring on the other hand is stored flat, easy to replace where needed, and can last longer than sheets.
Application
When it comes to application, both types are appropriate but overall luxury vinyl tile flooring performs much better than vinyl sheets. Sheet vinyl has easy application but isn't as easy to repair when wear and tear occurs. It's also not easy to transport which can mean difficulty getting it where it needs to go. Luxury vinyl tile flooring also has easy application and can be repaired when necessary. Vinyl tile is easier to transport because it is stacked flat within boxes that are easier to move or deliver.
Cost
When it comes to price, vinyl sheets are cheaper, but cheaper isn't always better. Sheets run around $1 to $4 a square foot. Over time costs associated with repair and overhaul become more likely than with tile. With vinyl tile, you'll pay a bit more, but they have a higher value and are much more durable. Luxury vinyl tile flooring is a better option not only because it is durable and stable, but there are also more options for design to match your space.
Ready to Upgrade your Flooring?
Vinyl flooring has evolved! While all styles have their benefits and drawbacks, its easy to see why vinyl tile is gaining so much popularity homeowners. Are you ready to give it a shot? We have a wide variety of luxury vinyl tile flooring for you to choose from. Stop in and see our knowledgeable staff today.