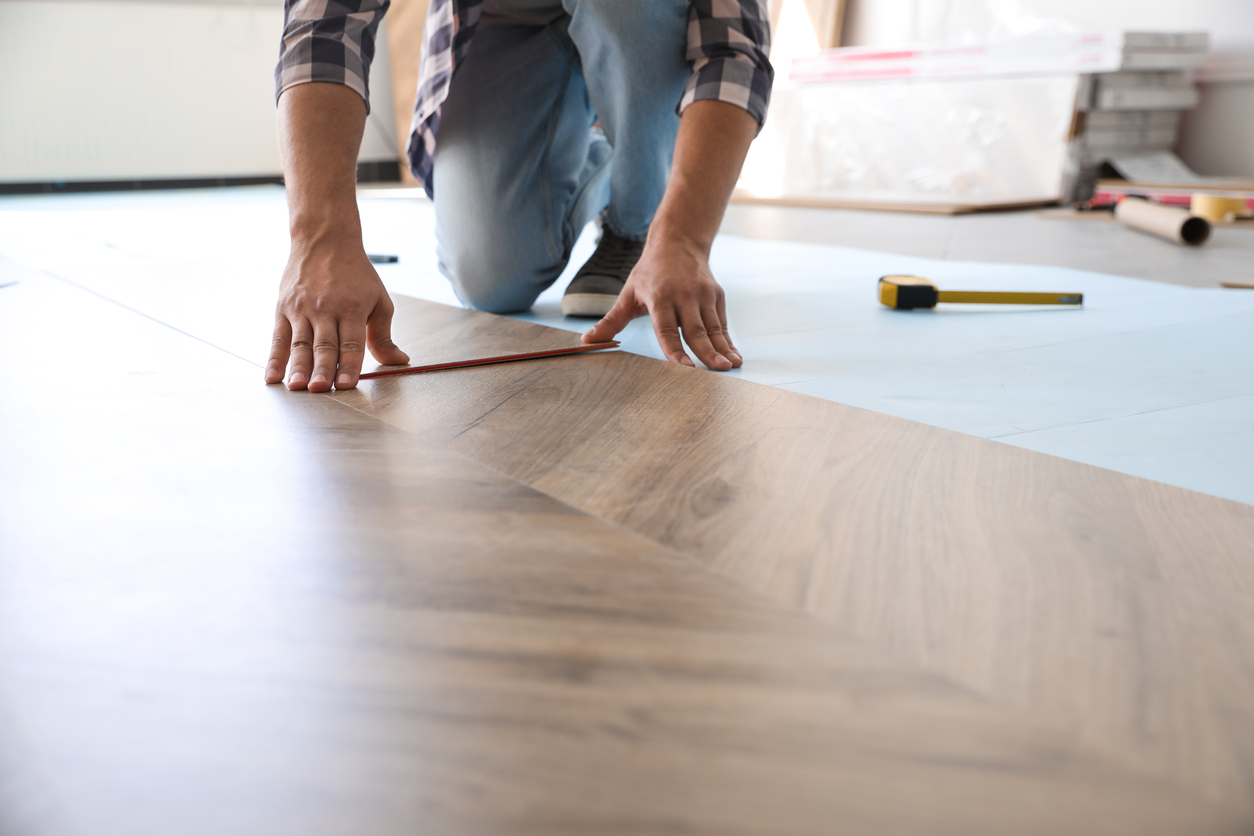 There is no doubt you've heard of laminate flooring. It's been a popular choice with homeowners for years. Laminate is a man-made product created with several layers. There is the high-density fiberboard (HDF) at the core which is covered with a top layer of your choice. This is where your laminate becomes your own. It is so versatile and unique that it can come in just about any colour, style, or material you'd like - from tile to stone and, of course, wood. Finally, it is topped with a layer of resin that increases its durability. Now that you know a little bit about this popular flooring choice, here are 5 key benefits. Visit us to shop the largest selection of laminate flooring in Western Canada!
1. Versatility
As we mentioned, laminate is incredibly versatile. It comes in a variety of finishes, thicknesses, and colors. Laminate flooring offers more options than other types of flooring. This means that no matter what your personal style, you're likely to find flooring that fits perfectly.
2. Maintenance
Cleaning laminate flooring is as easy as using a vacuum cleaner, mop, or broom. It is ideal for busy homes with a lot of foot traffic or homes with pets. Laminate is even good for homes with allergy sufferers because it is less likely to gather dust and much easier to see and clean up when it does.
3. Durability
Laminate flooring is scratch-resistant because of the tough upper layer and the pressed layers it is constructed with. It can endure heavy wear and tear from heavy traffic and life's little accidents. The top resin layer helps protect the flooring from potential damage by sunlight and moisture. While laminate is not waterproof, spills should be picked up quickly to prevent serious damage.
4. Installation
Laminate is manufactured to click together at joints. This makes it easy to install because it doesn't require glue or any hammering together. Installation won't have your home torn apart for days. It can be installed by professionals or an afternoon DIY project for yourself completed in one afternoon.
5. Budget
When comparing laminate to hardwood, laminate flooring is going to be the best value. It can provide all the same functionality and style at a fraction of the price. Of course, laminate isn't going to add the same value to your home that real hardwood flooring would, but the benefits truly outweigh that one tiny con.
Getting the Best Laminate Flooring
Laminate flooring has many benefits from its durability and price to its easy installation and style. It's perfect no matter what you're looking for and you are guaranteed to get quality from our laminate floors. For more information and to see our variety of stylish options, stop by and see our knowledgeable experts today.