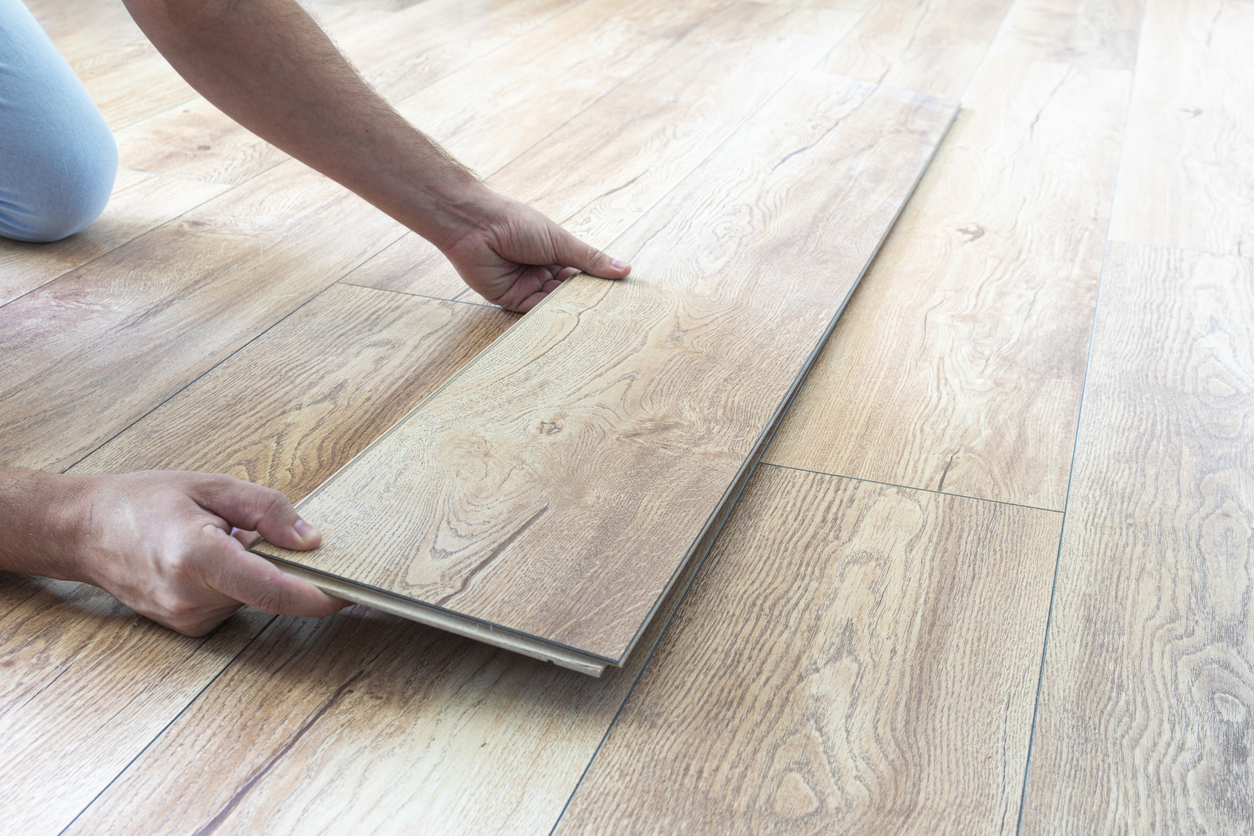 Laminate flooring was invented in the 1970s and has become a go-to option for homeowners looking for stylish, durable, and affordable flooring. It has become renowned for its durability compared to its natural wood counterpart. It provides a high level of resistance to dents, stains, and scratches. With such durability, it's not unlikely your flooring will last for more than fifteen years. With that comes the possibility you will get bored of the flooring long before it needs to be replaced. When this happens, we often get asked if you can reuse laminate flooring. Visit us today to see our in-stock laminate options!
The answer isn't so simple. Of course, you can reuse laminate however it needs to be laminate flooring that was installed without glue. Glued down laminate is more likely to break during removal. Tongue and groove joints however can be easily disconnected and reconnected. Most modern laminate flooring is tongue and groove which means they don't require glue and can be easily reused in another room. The ability to reuse them comes entirely from the condition once disassembled. If the clicking mechanism is in good condition it will be easier to place the boards without any indication, they have been reused. Any chips or breaks can cause the floor to be uneven.
Removing Your Laminate Without Breaking It
While it isn't difficult to remove laminate flooring, you should attempt to do it without any damage in order to relay it somewhere else. Here is a helpful guide:
1. Take Measurements - Measure both rooms to make sure they are the same size or smaller. Smaller will leave you with a contingency for damaged boards ensuring that there is enough to complete your relay.
2. Organize Tools and Safety Equipment - Safety is number one with any DIY task involving tools. Gather your claw hammer, chisel, pry bar, floor scraper, gloves, safety glasses, and boots. This will have you prepared and reduce the risk of injury.
3. Make Sure the Old Laminate Flooring Isn't Glued - Try to separate some of the boards by gently using your floor scraper. Do this experiment in a place that won't be noticeable such as a corner. Boards on the outer edges are easier to pry apart.
4. Clear the Room - Clear the room of furniture and other items that could get in your way during the process. This is also a good opportunity to remove baseboards as they too can get in the way when they are left in place.
5. Lift the Flooring - Starting at the outer edge next to a wall, lift the unconnected side of the board. Angled upwards, move the board back and forth until the joints are disengaged.
6. Finishing Touches - Once you have the flooring removed, clean up your subfloor. You may need to replace the underlay.
Updating Your Laminate Flooring
Modern-made laminate can be pulled up and reused. If you're in the market for new laminate flooring, stop in and see our staff today!