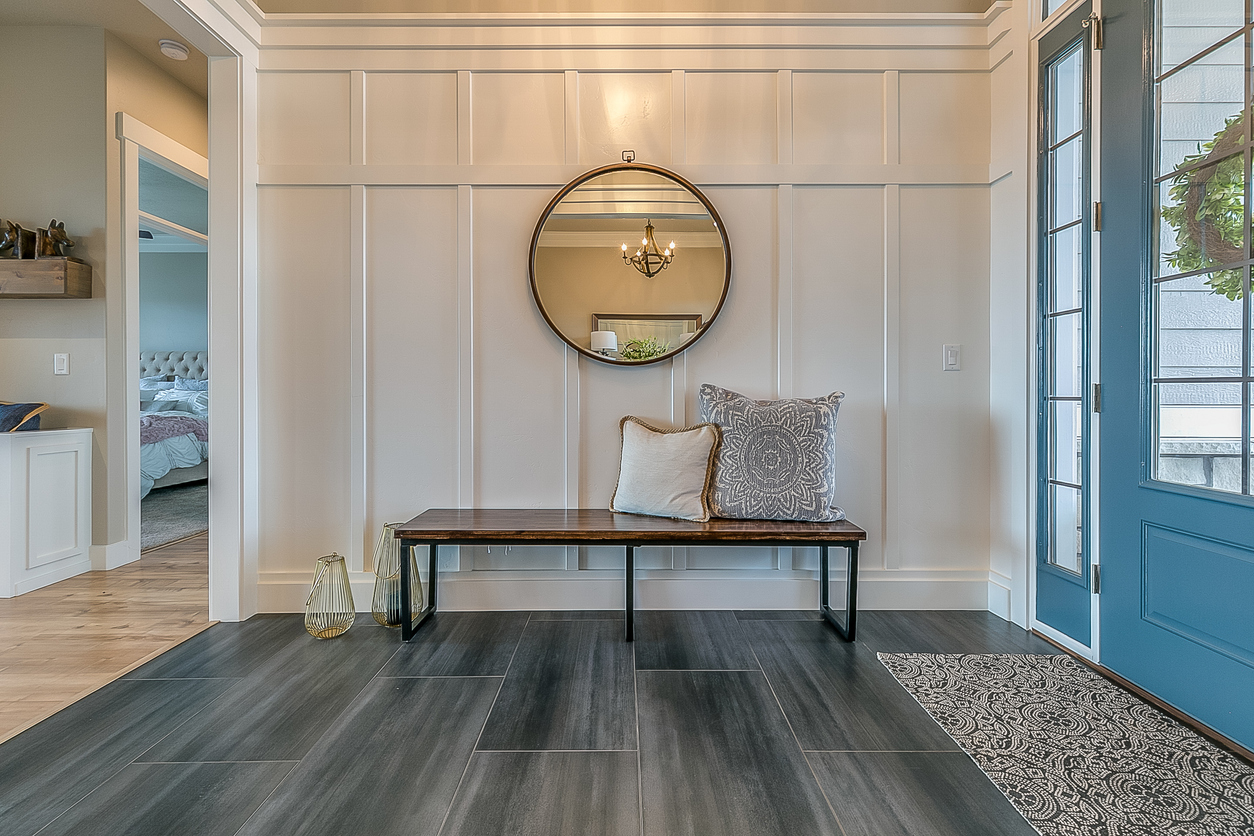 When taking on a home remodel, you may think that the choices you are making are purely for yourself. But did you know that the choices you make during a home remodel can increase the value of your home? One type of flooring that has the ability to increase your home's value is LVT or luxury vinyl tile. What is luxury vinyl tile flooring and how does it improve your home? Keep reading to find out. Visit us to learn more!
What is Luxury Vinyl Tile?
Luxury vinyl tile flooring is a waterproof material and one of the most common materials used during a renovation. This type of tile is manufactured to look like tile and comes in the same types of colours and styles as the real thing - but at a much more budget-friendly price tag. Luxury vinyl tile flooring is glued down, unlike its plank counterpart which is snapped together over an existing floor. This makes installation easier and cheaper than other types of flooring.
How Does Luxury Vinyl Tile Flooring Increase Home Value?
Luxury Vinyl - The Modern Option
When selling a home, buyers typically aren't looking for a fixer upper. This means when taking on a home renovation, it's important to choose materials that are up to date and can appeal to many different types of buyers. Once your luxury vinyl tile flooring is installed, you have a clean, modern looking home. Updates to manufacturing have created luxury vinyl that is durable and can stand up to the elements more than other flooring options. This combination of style, durability, and easy maintenance are key points for home buyers which will set your home apart from others.
Affordability
Upgrading your home doesn't have to cost an arm and a leg. Sure, there are tons of flooring materials out there that can give you a specific look and feel, but with those materials can come added costs such as installation and maintenance. Vinyl can look like anything from hardwood to marble and even stone. Vinyl tile can give you the same look you're going for with minimal outside and additional costs.
Durability
Vinyl tile is constructed with composite materials that make it durable, easy to install, and can overcome any imperfections of your existing subfloor. It is one of the hardest-working types of flooring and can overcome the hustle and bustle of everyday life. Vinyl tile is waterproof which means it can be used in kitchens, bathrooms, and laundry rooms, unlike other floorings. It is easy to maintain which is another appeal to homeowners. It will last for years, and when damaged, can be easily replaced piece by piece rather than having to tear up the entire floor.
Increase Your Home's Value with Luxury Vinyl Tile Flooring
As you can see, luxury vinyl tile flooring can increase your home's value by adding a modern style without breaking the budget. Its durability makes it a major selling point especially when real estate markets are competitive. Stop in and see our team of experts today to get started.