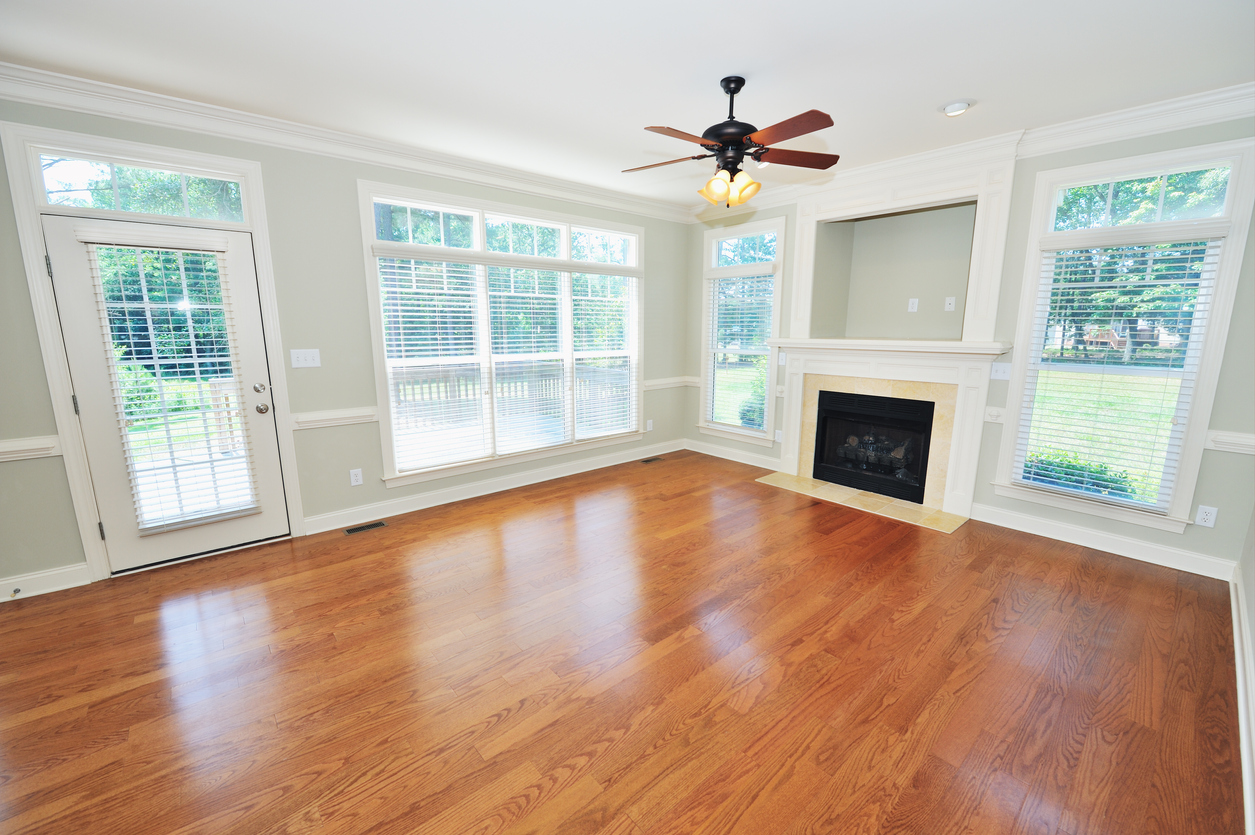 Hardwood flooring is a timeless, beautiful addition to any home. When it comes to remodeling it is a popular choice and something many prospective homeowners look for when browsing homes to buy. There are many advantages to hardwood including durability and value, but it may not be best for everyone. Here are a few of the disadvantages you may not have thought of. Visit us today to learn more.
Vulnerability to Moisture
Susceptibility to moisture and humidity is by far one of the biggest drawbacks to solid hardwood flooring. When exposed to these elements the wood begins to expand and contact. This may not seem like a big problem, but if there was some type of improper installation, you could have a big issue on your hands. This, unfortunately, means hardwood is a poor choice for rooms where there could be increased chances for water spillage or moisture such as kitchens, bathrooms, and basements.
Difficult Installation
Hardwood flooring needs to be nailed or stapled to a subfloor for installation. If your home doesn't have a subfloor, you may have to install one before ever installing your hardwood. Hardwood flooring also can't be installed over concrete such as in an unfinished basement. Another factor is how hardwood needs time to expand and contract over time. This means your installation will take time and likely have your home turned upside down for a bit. It may be hard to fit into your busy life without adding more stress. You'll also need to hire a professional team to get the job done right which can be an added expense for many.
Cold, Hard Floors
Hardwood flooring looks beautiful, there is no question about it. But they don't always feel beautiful. Hardwood is a cold, hard surface that is certainly not as comfortable as alternatives like carpet. Hardwood is also noisier than many other flooring types. The sound and comfort issues can be mitigated with throw carpets, carpet runners, and rugs. When remodeling your home, this is one drawback to consider especially if you have small children and pets.
Price
One of the biggest drawbacks is cost. In fact, it's likely the biggest obstacle between you and new hardwood flooring. Not only is hardwood more expensive than alternatives like laminate or luxury vinyl plank, but there is also the added sot of installation and maintenance down the line. Solid hardwood is a good investment; however, it may surpass your budget. Other options can get you the look and feel for a smaller price tag.
We Have Your New Flooring
Hardwood flooring is gorgeous and valuable but does have disadvantages. Let us help you determine the right flooring for you and your family. Visit us today for expert advice from our flooring consultants.