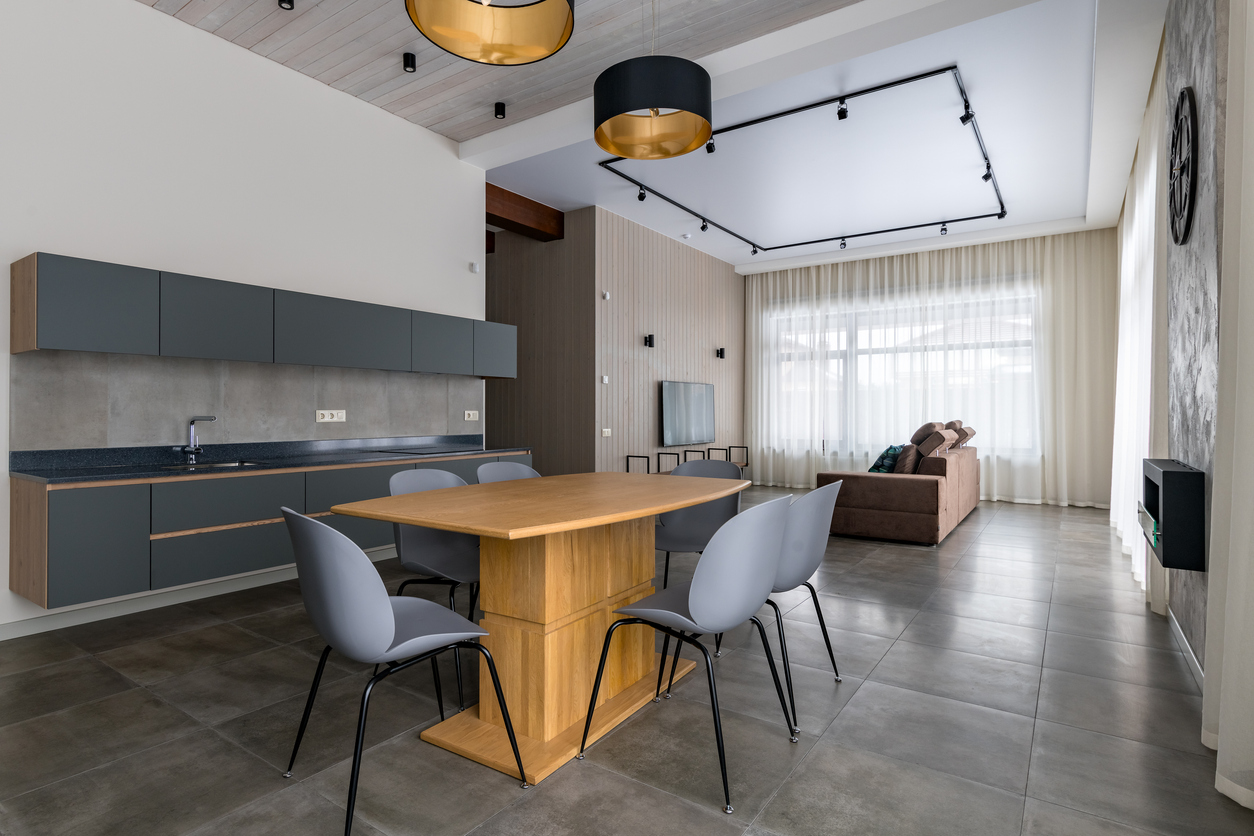 Natural stone is beautiful. The gorgeous colours and mosaic shapes are eye-catching. Of course, you may want to use these in your home, but they can be costly and uncomfortable. Luckily, today's vinyl tile flooring can give you the beautiful appearance you're going for with added comfort. Luxury vinyl tile flooring can give you the authentic stone look thanks to digital printing technology and special techniques. So why should you choose vinyl tile flooring over the real deal? Here are a few reasons why. Visit us today to shop our in-stock luxury vinyl tile flooring!
More Comfort Underfoot
We know natural stone may look great, but it doesn't always feel great to walk on. Stone-looking luxury vinyl tile flooring provides beauty and realism but with extra added comfort. Stone is cold and hard while vinyl is warmer. This is convenient for areas of the home that see a lot of foot traffic.
Easy Maintenance
Vinyl flooring in general is manufactured to go the distance and last for years - even in the busiest of homes. This means no matter how big the mess or how much foot traffic you may see, cleaning and upkeep will be simple. All you need to do is a quick sweep or mop occasionally to take care of the floor and keep it looking clean. Natural stone, on the other hand, doesn't stand up to high traffic as well. Even the smallest stains and abrasions are bound to show.
Wallet-Friendly
Natural stone can be costly, especially depending on just how much you may need for your home. Not only is the stone costly itself, but there are added costs like installation and maintenance over time. Damaged stone isn't easy to fix and may require replacing large sections if not the entire floor. With luxury vinyl tile flooring, you can easily install it yourself and fix sections when damage does occur. You can get the style of your dreams without putting a huge dent in your wallet.
Plenty of Styles to Choose From
You may be attracted to one particular natural stone and not think that luxury vinyl is even an option. Some of the most popular natural stones used in homes today are available in luxury vinyl tile flooring. Including:
Travertine: A matte option that looks like it has been worn in over time. Perfect for homes looking for Earth-tones ranging from gold to ivy to brown and tan.
Limestone: Limestone comes in lighter shades from buttery cream to tan for a more calming, warm, and neutral look.
Quartz: Vinyl tile flooring can even pull off the incredible visual crystal look of quartz.
Slate: Slate comes in rich colours including gray, amber, and gold.
Marble: A classic and elegant choice for bathrooms and kitchens.
Where to get natural stone-looking vinyl tile flooring
Luxury vinyl tile flooring that takes on the appearance of natural stone is both comfortable and more budget-friendly. It can give you the look of slate, travertine, and even classic marble. Our knowledgeable staff is here to help you find the flooring of your dreams. Stop in and see us today.