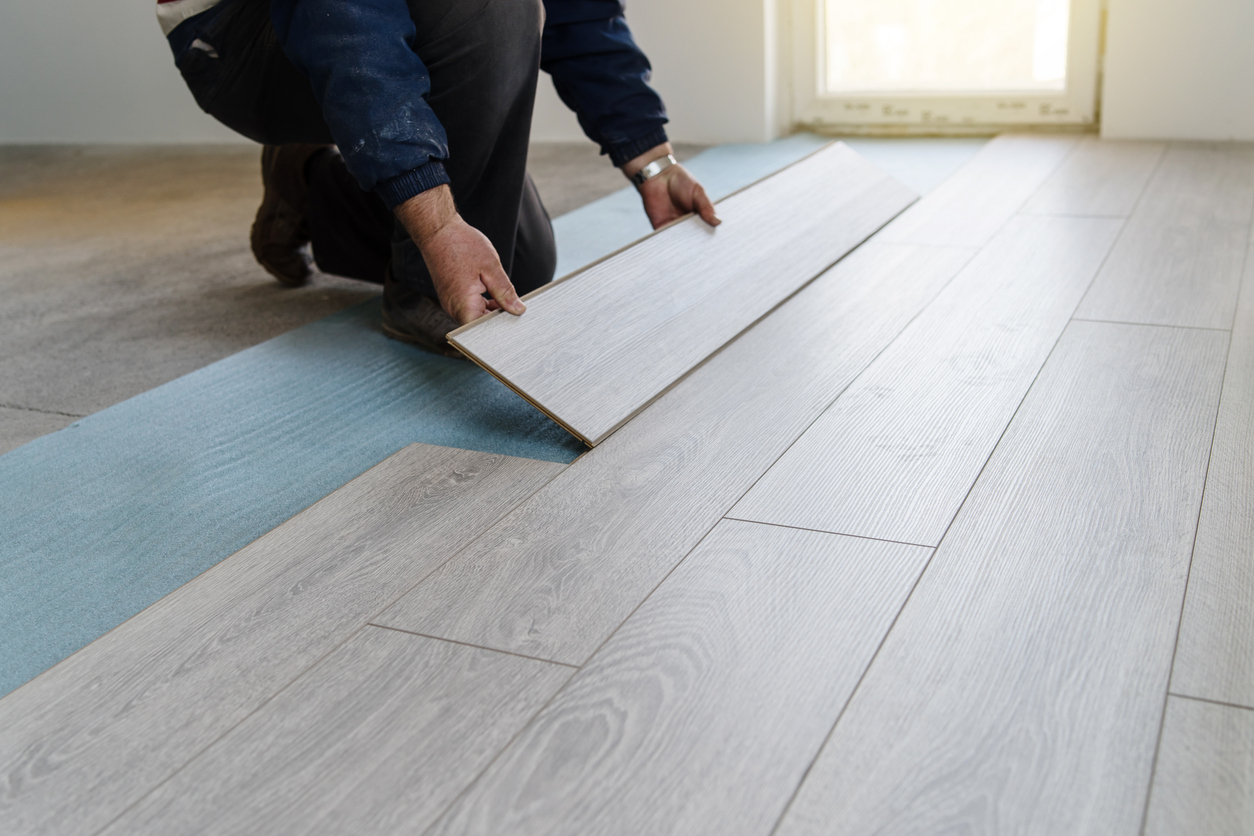 When you choose the right flooring, you can get years of enjoyment not to mention beauty from it. The biggest dilemma is choosing the right one to purchase. Laminate has become more and more popular over recent years. Popularity may weigh on your mind, but more importantly, you're probably wondering how long laminate lasts. We are going to break down just what laminate flooring is, how long it lasts, and more. Visit us today to shop the largest selection of laminate flooring in western Canada!
What is Laminate Flooring?
Laminate is created with multiple layers that ensure durability and look. There are four main layers including the back, core, design, and wear layers which are fused together with a process involving high heat and pressure. Each layer has its own purpose within the flooring from the back protecting from moisture exposure to the design layer giving the flooring its appearance.
Are There Different Types?
Laminate flooring is a great option if you're looking for a diverse set of options. There are many different looks, colours, and surfaces to choose from. The most classic is smooth which gives a shiny finish similar to hardwood. One perk of laminate is getting to choose how high or low the glossiness of your flooring is. There are also options to give you a unique, antique distressed look by choosing something that contains hand-scraping. Finally, there are textured types that appear to have grains and embossing except it is simply printed to match.
The Pros of Laminate
Affordability – Laminate is less expensive than other flooring options only costing a few dollars per square foot.
Installation - Laminate flooring is easy to install and doesn't require hiring a professional. This helps further reduce the cost.
Durability - The multiple layers make laminate sturdy and durable. It doesn't get damaged as easily and has stain-resistant qualities.
Maintenance - Laminate is easy to clean. It just requires a simple sweeping and occasional mopping. It is very low maintenance.
How Long Does It Last?
An average lifespan for laminate flooring is between 15 and 25 years. In order to keep your flooring looking its best and extending its lifespan is up to the quality of the flooring you choose. Popularity may have increased the number of options out there on the market today, but not all laminates are created equal. An inexpensive laminate may feel like a good deal at the time, but down the road, you may be in for a lot of trouble. Inexpensive laminate flooring is of lesser quality and prone to water damage, scratches, and dents. Investing in good-quality flooring will make sure you aren't replacing it after a few years. Other influences that can increase the lifespan of your flooring are installation, foot traffic, and thickness of the flooring.
Quality Laminate Flooring for Your Home
A well-made laminate can last up to 25 or 30 years when taken care of properly. If you're ready to add new high-quality laminate flooring to your home, stop in and see us today. We can help you choose a laminate that you'll love for years to come.