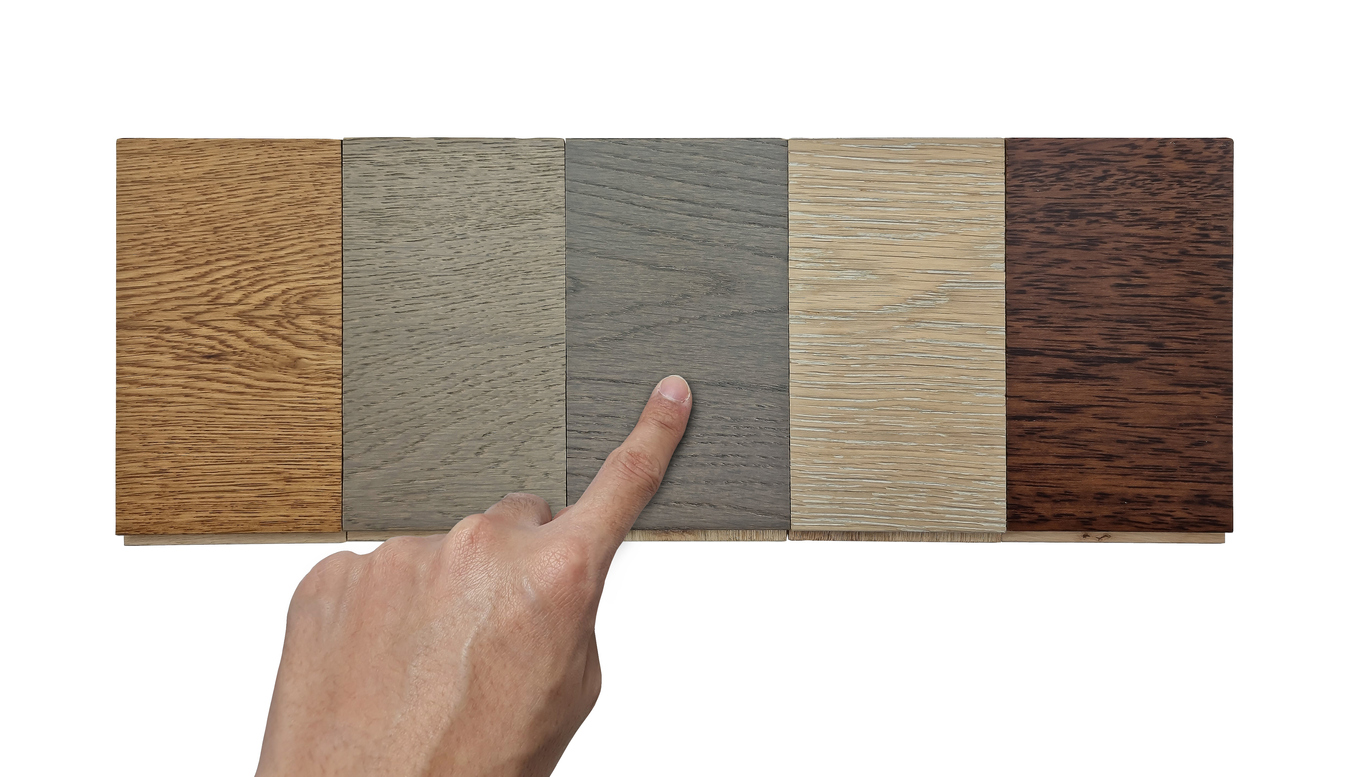 If you're getting ready for a remodel or just in the midst of planning your dream home, you are on the hunt for everything that will create a space you will love for years to come. Flooring is an investment that can last for years or even a lifetime. Not only are you choosing what type of flooring you want to go with but what colour it should be. Here are some helpful things to consider when choosing the colour for your hardwood flooring. Visit us today for more help from our experts!
Personal Design Style
Before even beginning to consider a colour scheme, it's important to think about your personal design style. This can help you choose the right colour much easier. If you lean more towards minimalism, you may want a lighter option. It will open up the room and leave everything feeling much cleaner. If traditional or farmhouse is more your style, a more neutral option may be for you. Finally, an industrial or rustic style would opt for darker colours to reflect the warmer textiles reflected in that design style. Of course, this isn't the end all be all and you can choose any hardwood flooring colour you like, but this should help you narrow your choices.
Colour Pallets
When designing rooms, you put a lot of effort into the colours you'll be using throughout the room. This plays a part in the colour of flooring you're going to ultimately choose. Consider the furniture you've chosen, the colour of the walls, and the décor. Flooring is going to bring all of these other elements together to form a cohesive design. Follow the 60-30-10 rule for colours. This means 60% of the room is neutral, 30% is your secondary colour and 10% is left to the accent colour.
Room Size
The colour of your hardwood flooring is going to impact how your room looks no matter what its actual size. Darker colours work better in larger spaces because they make them feel much cozier and more inviting. Lighter colours work better in smaller spaces because they make it feel much more open and larger. Using lighter colours in bigger spaces makes the room feel too large and darker colours in small spaces make it feel too small.
Purpose, Purpose, Purpose
When it comes to colours, there are different shades of hardwood flooring that set a different mood. Warmer tones help create spaces that are stimulating and inviting. This means if a room is meant to be for entertaining or socializing such as living rooms, dens, or dining rooms, you'll want to opt for warmer tones. Cooler tones are more relaxing and calmer. This means they should be used in rooms that are meant to be tranquil like bedrooms.
Choosing Your Hardwood Flooring Colour
When choosing a colour for your hardwood flooring, you'll want to consider personal style, mood, purpose, and the size of your room. Not sure where to start? Stop in and see our knowledgeable staff today!