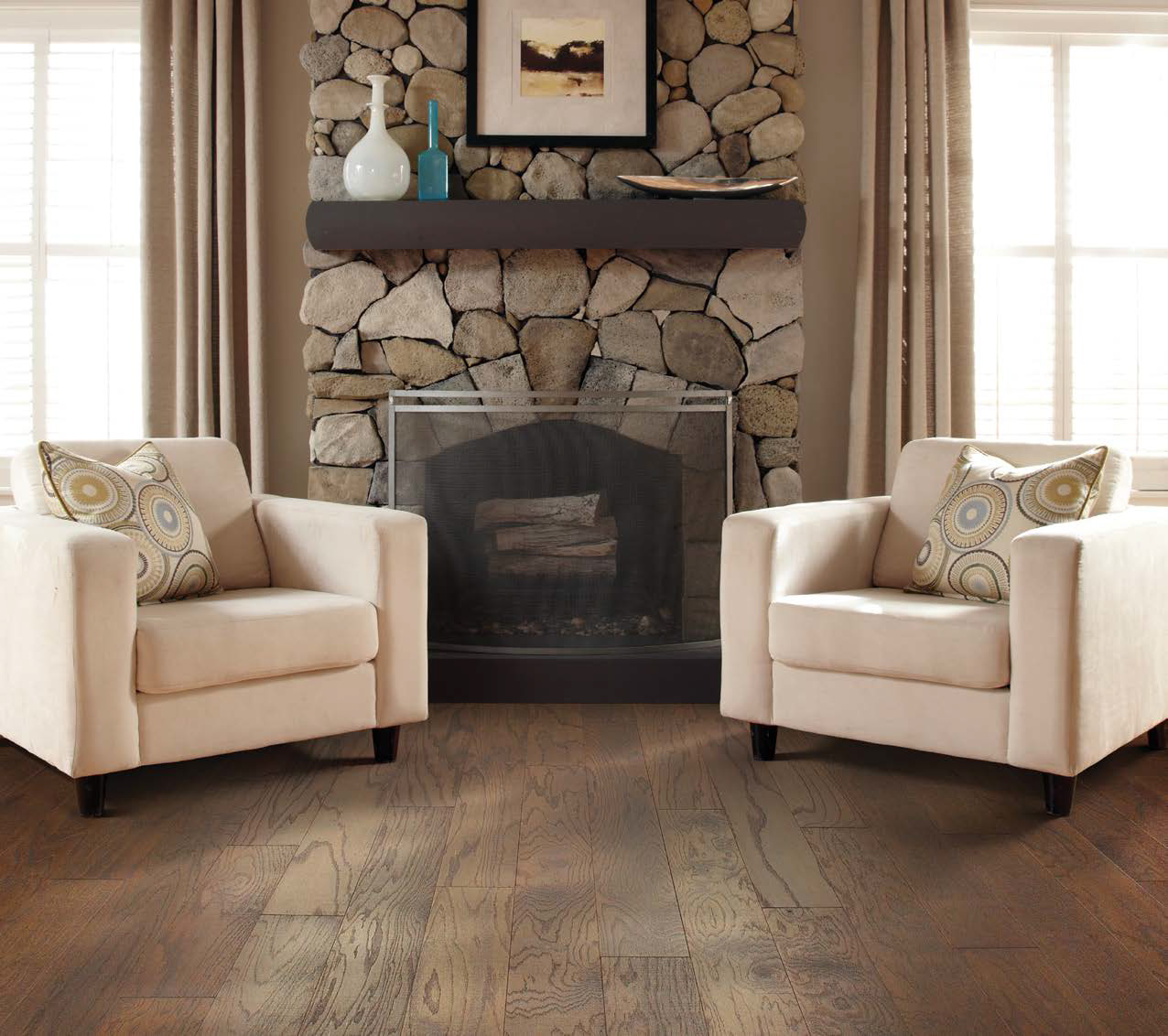 Now that you've decided to go with luxury vinyl plank flooring, you may be wondering about installation. When it comes to installation, the type of subfloor matters. Concrete requires a bit more preparation when it comes to getting ready for a floor installation, but what does that entail? We are here to help! Visit us today to learn more from our expert flooring consultants.
Repair Holes and Cracks
It's natural for concrete to have holes, cracks, and uneven patches, however, when installing luxury vinyl plank flooring, it's key to use a concrete filler or patching compound to repair any visible damage. If there are large cracks, it may be necessary to remove the large portions and replace them. Fixing these imperfections will ensure that your new installation goes smoothly and causes no added troubles. Should any piece of the slab need to be replaced, new flooring cannot be applied for at least 60 days to allow for the curing of the new cement.
Grind Away Imperfections
Not only should all unsightly imperfections be fixed, but the floor should be entirely flat. This means sanding away humps and bulges with sandpaper or a sander. Once the surface is flat and even, wipe away dust and residue with a damp cloth before continuing with your luxury vinyl plank flooring installation.
Conduct a Test for Moisture
Moisture in a concrete subfloor should be as minimal as possible. Do a simple test to check the moisture level in your subfloor. Take a small scrap of vinyl flooring and tape it to your concrete floor. Make sure it is adequately sealed to prevent air from escaping and leave it for 3 days. After the 3rd day, remove a scrap of flooring. If it comes off easily, the concrete may be too wet to continue with the application and will need to be dehumidified.
Use an Underlayment
If moisture is a concern for you, use an underlayment. The underlayment will create an extra barrier to protect from moisture and add extra cushioning for comfort. Follow any manufacturer's instructions and then proceed with installing your new luxury vinyl plank flooring .
Get Ready to Install
Once you have taken care of the concrete layer of flooring, it's time to install your new luxury vinyl plank flooring. As with any other type of flooring, follow the instructions provided by the manufacturer to ensure proper installation and long-lasting value. One of the biggest pros of vinyl flooring is the ease of installation not to mention the overall durability of the flooring. When handled correctly, you have beautiful flooring that will last for years to come.
Need a Stylish Vinyl Plank Flooring?
Now that you how to take care of the concrete subfloor, it's time to find the perfect luxury vinyl plank flooring for your room. Stop in an see our wide variety of options today.