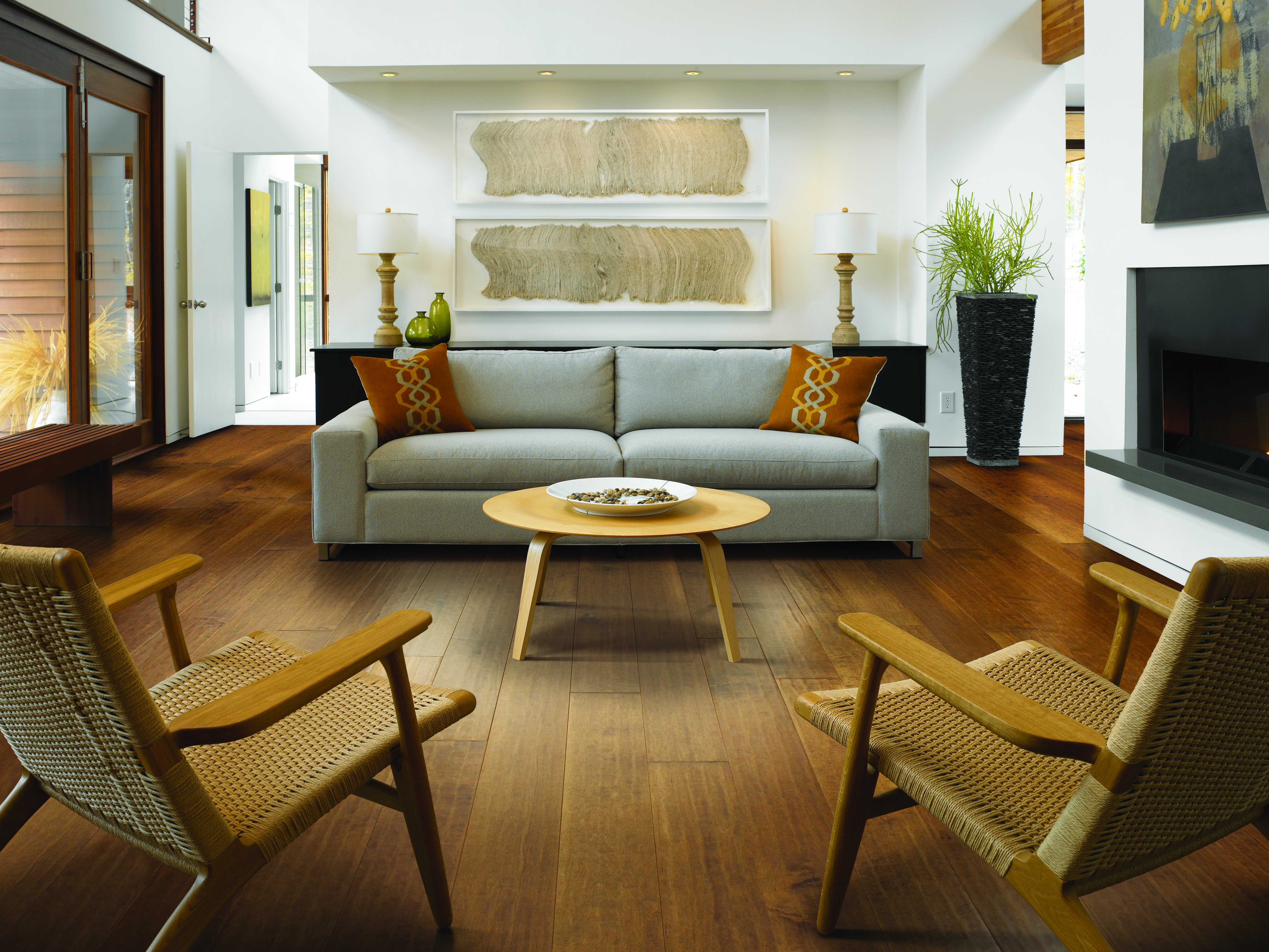 With hard surface flooring, your options seem endless. There is genuine hardwood to luxury vinyl planks and tiles that mimic the design for a fraction of the price. With so many options its easy to get overwhelmed not to mention have questions. If you're looking to choose between solid hardwood and engineered hardwood flooring, you definitely want to know the difference. We are here to help! Visit us today to learn more from our expert flooring consultants.
Get to know Engineered Hardwood Flooring
Construction: Engineered hardwood flooring is made of layers with 100% natural wood on the top. It also contains wood on the top and bottom with a stable core. The core is made up of layers of plywood. This layer makes shifting, contracting, and expansion less likely when being exposed to changes in your home's environment.
Style: Engineered hardwood comes in many of the same design styles and options as solid hardwood however you may be able to find options that are only available through engineering. This can be everything from exotic wood species to special textures and colors.
Installation: Engineered hardwood can be installed in the same places as your average hardwood flooring, but its composition makes it a great option for basements. It can also be installed over in-floor heating and concrete. It should not be installed in bathrooms or laundry rooms.
Durability: Similar to solid wood, engineered wood can be sanded and refinished. However, it is not as thick as solid wood so it cannot be done as many times as you could with the solid option. Many products have a finish that helps withstand scratches and moisture.
Sound: Engineered hardwood flooring has a hollower sound underfoot especially installed in a floating manner. Securing the floor with staples with have them sounding much more solid and similar to the real thing.
Cost: The price of engineered hardwood is less expensive unless you are looking at higher end, premium options. These options may have different top layers or unique designs that are much more appealing.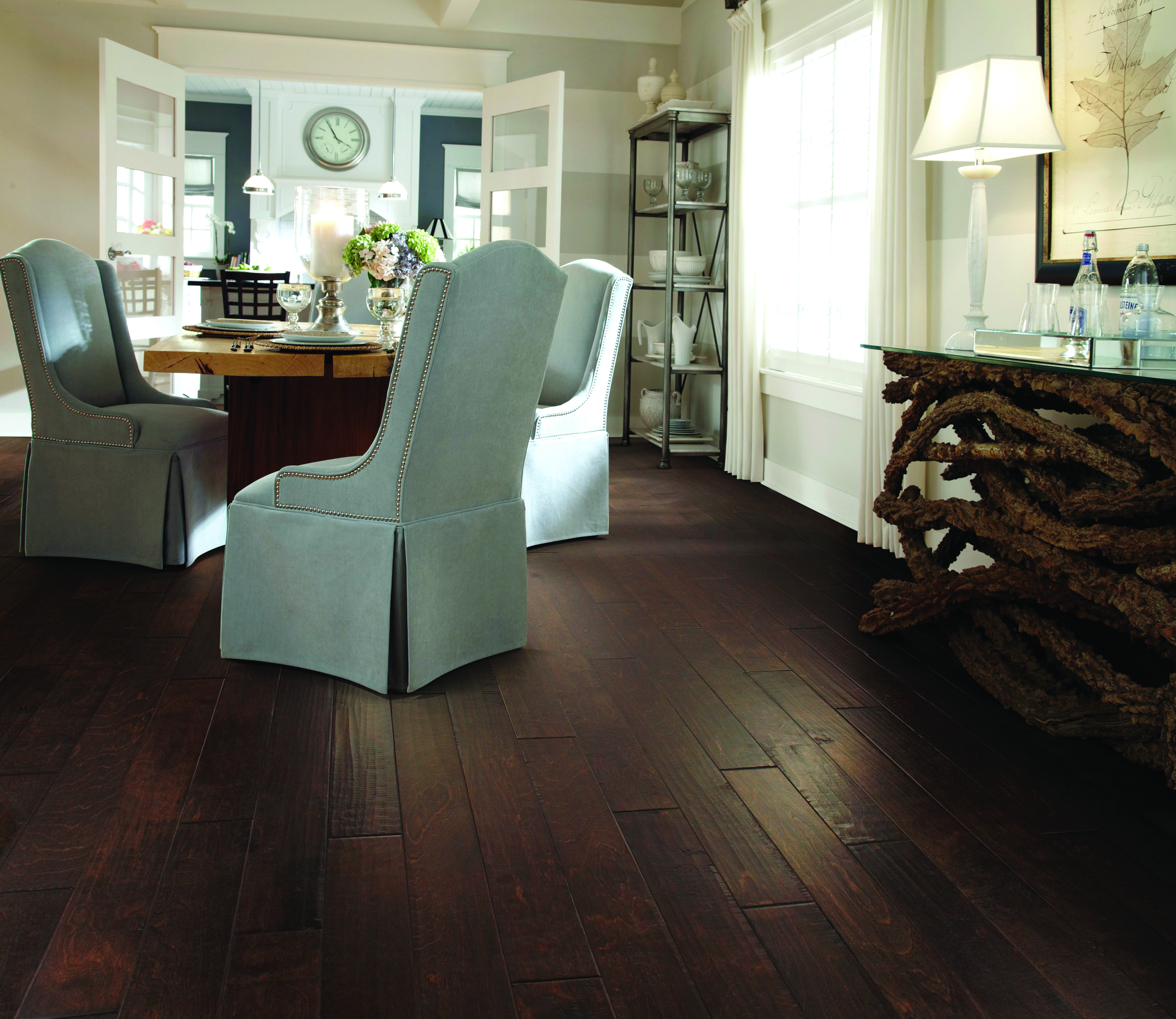 Get to Know Solid Harwood Flooring
Construction: Solid hardwood flooring is just that, 100% hard wood. It is authentic, timeless, and considered the gold standard.
Style: Solid hardwood is only available in limited options, textures, and widths limiting personal style.
Installation: Solid hardwood flooring will perform best when installed above ground in dining rooms, living rooms, bedrooms and kitchens. Rooms with humidity like laundry rooms are not a good option.
Durability: Solid wood is the most durable of the flooring types but it will depend on the wood species. It can withstand several rounds of refinishing and sanding.
Sound: It has a solid sound and feels very tough underfoot.
Cost: Solid hardwood is much more expensive than engineered wood. The cost can rise when it comes to warranties, finishes, and more.
Is Engineered Hardwood Flooring Real Wood?
The short answer is yes. It does contain 100% wood layers that give the same look and feel at a fraction of the cost. If you're looking to choose engineered hardwood flooring for your home, stop in and see our options today!