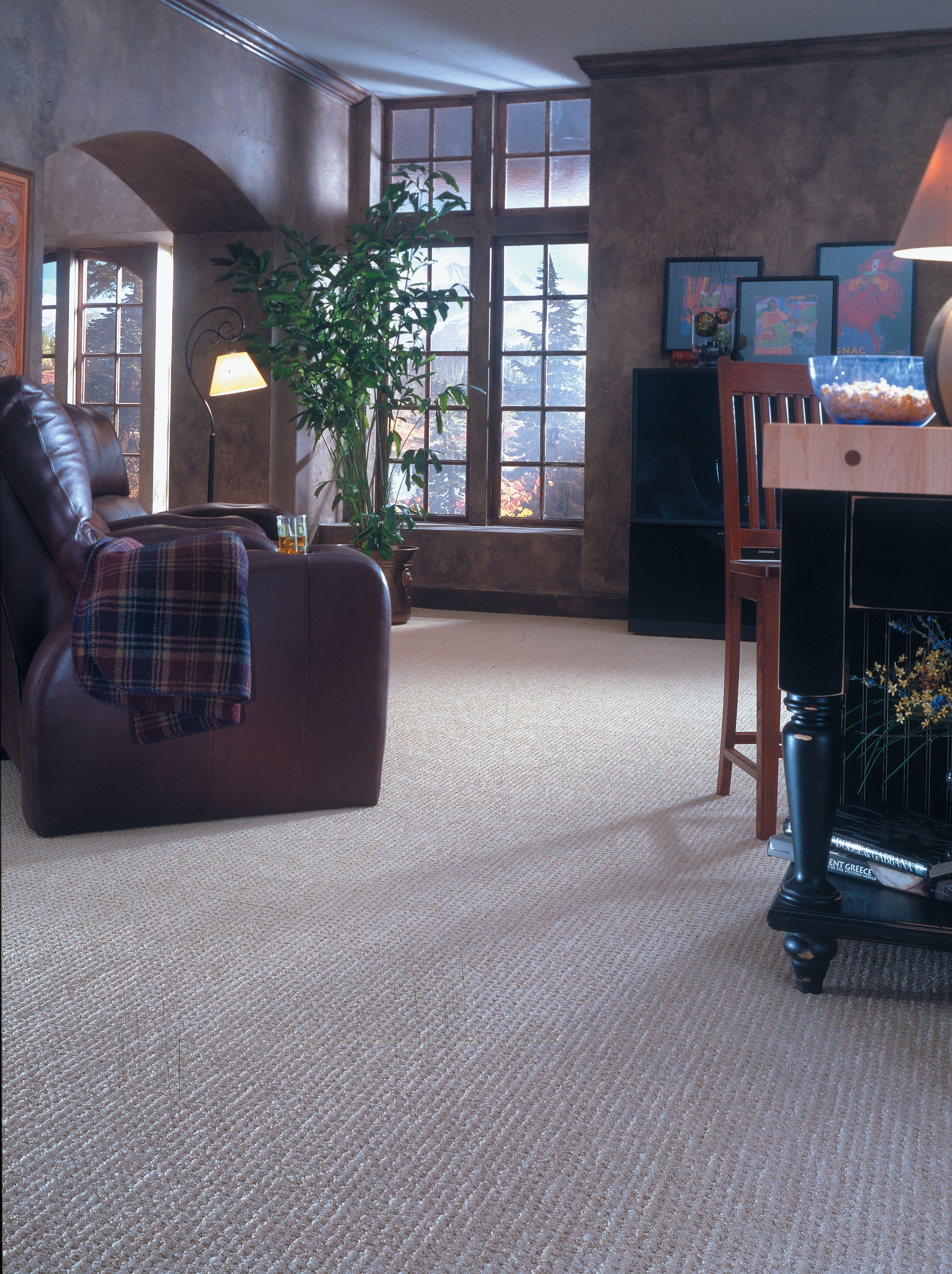 When it comes to carpet, two thoughts may come to mind - classic and comfortable. But have you ever considered making a style statement with your carpet flooring? It may require a bit more bravery, but the results truly may be worth it in the end. Carpet has always been thought of as a way to make homes inviting, soft, and comfortable. These days, there are so many patterns, neutrals, and bright colours that give you more of an option to be innovative with your design.
If you're thinking of replacing your carpet this year, here are a few carpet flooring trends you should consider. Visit us today to see what's in stock!
Texture, Texture, Texture
You may be saying to yourself, "carpet flooring already has texture!" and while that is true, the texture trend takes things up a little more. Weaving the fibers in different sizes, thicknesses, and lengths can create new dimensions that are even cozier than before. Other decorative forms of weaving can vary from intricate to incredibly detailed. These carpets can be used to create visual interest in your room.
Sustainable Materials
More and more homeowners are putting a focus on sustainability and only purchasing items that aren't harmful to the environment. This means carpet flooring materials like wool and seagrass have become more popular. Wool is a renewable resource that when cleaned is able to keep its bounce and is a great natural insulator. Seagrass can't be dyed but is handwoven. This process gives it an incredibly unique look you can't get anywhere else. Runners Are Back
With the increase of hardwood and laminate taking over in popularity in recent years, there has been a need for warmth and texture. The humble runner is back in a big way. Everything from stair runners to hallway runners can cover small areas while adding dimension and uniting contrasting materials. These are incredibly useful in high traffic areas to protect the flooring underneath and make a big statement.
Pick a Pattern
Don't just choose patterns through your fabrics and upholstery. Step outside the box and choose carpets or rugs that are patterned. Use the floor as your canvas. Start from the floor up and make a bold decision. If you aren't sure about having the carpet flooring around for a while, begin with a patterned rug. A rug or carpet with a wide variety of colours and designs will give you a greater jumping off point for the rest of your design.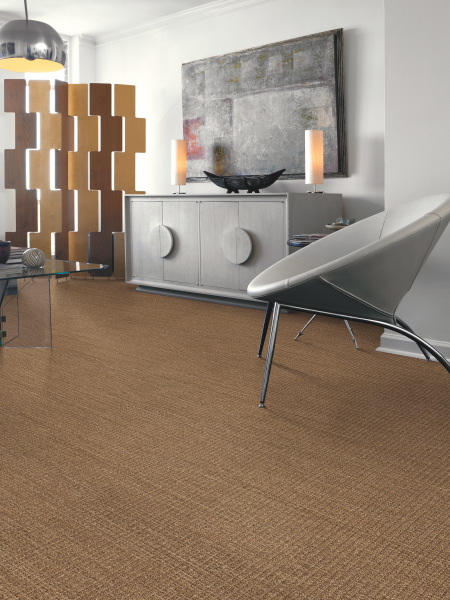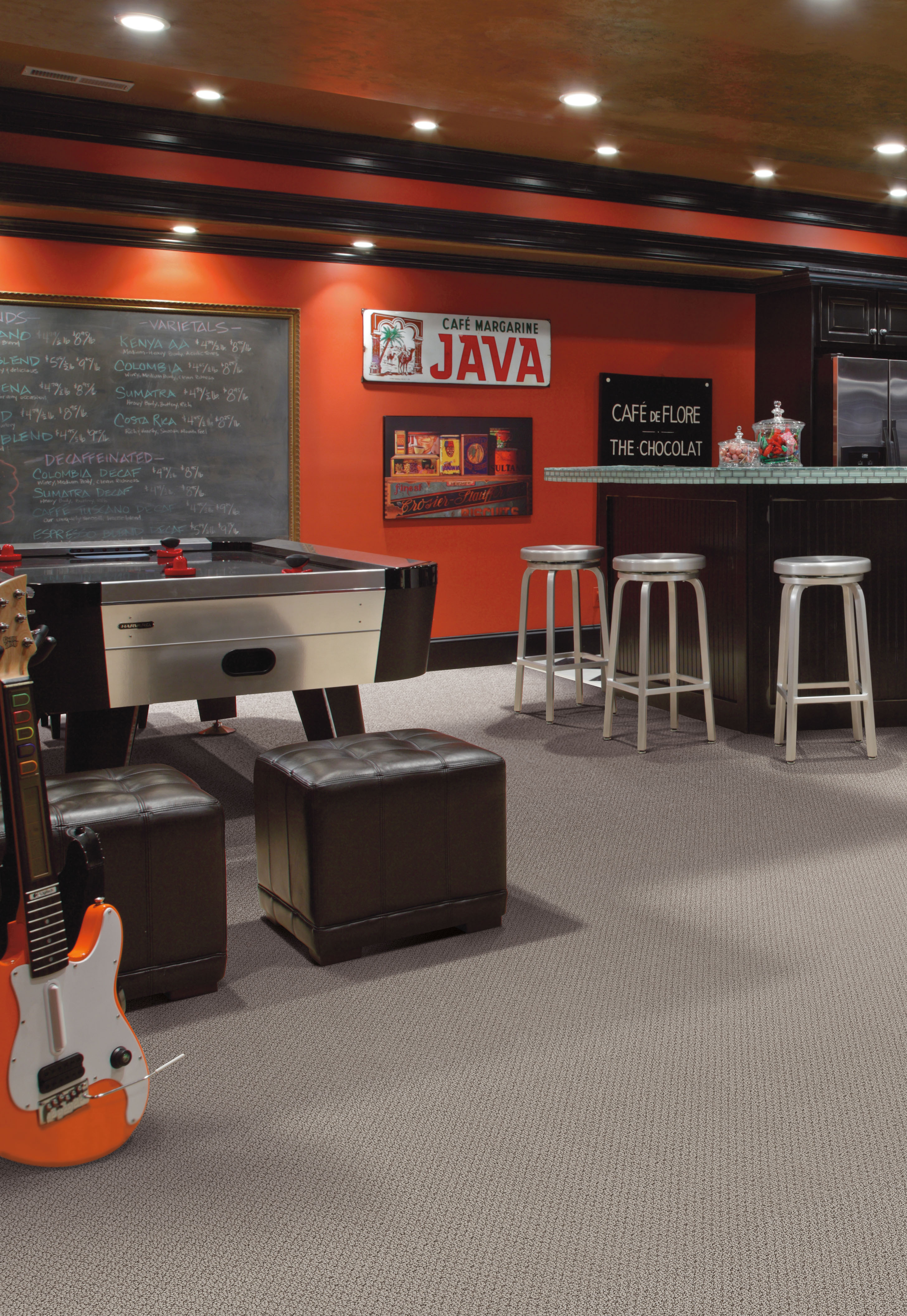 Earthy Neutrals
If patterns and bright colours aren't you're thing, create a tranquil and more peaceful environment with grounding, Earthy neutrals. Neutrals are by far a wise investment because they are much more versatile than the latter. They coordinate easily with whatever your current design style may be not to mention a streamlined design throughout the home.
Upgrading Your Carpet Flooring
This year there are many carpet flooring trends for you to choose from whether you're bold and bright or classic and cool. We are here to help you find the perfect option for your home. Stop in today!