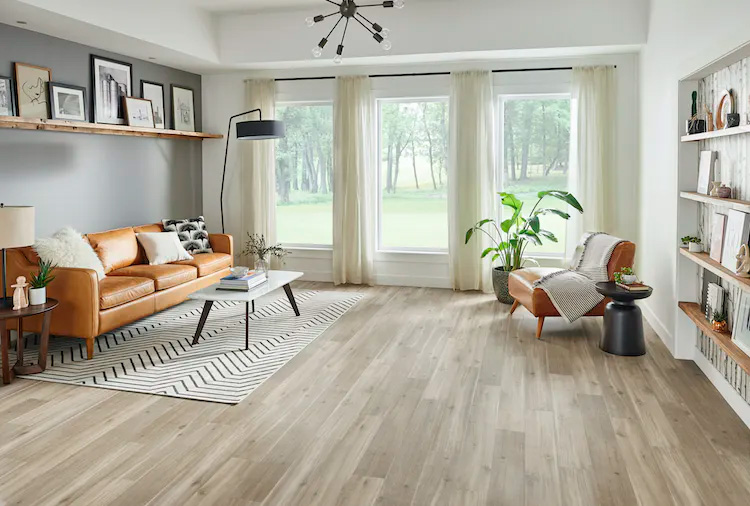 Luxury vinyl plank flooring is a great flooring choice for any home. There are plenty of benefits including installation, cleaning and more. One brand stands out from the crowd - Mannington. Here is everything you need to know about Mannington Luxury Vinyl Plank Flooring. Visit us today to see what's in stock.
Meet Manning's Adura® Luxury Vinyl Plank Flooring
Mannington has a line of incredible and stylish flooring options called Adura®. This line is high-performance without sacrificing detail and style. Their Adura® Flex is stable and reliable. It can be installed in large quantities without the need for transitional strips making it great for open floor plans. It's Microban® Surface Protection is an added layer that keeps your floors cleaner and protects against bacterial growth.
Easy to Maintain & Clean: Any flooring requires cleaning especially in those high-traffic areas. Mannington luxury vinyl plank flooring is easy to clean and maintain with simply a damp cloth. Cleaning up spills and accidents quickly ensures your flooring lasts and looks great for a long time.
Waterproof: Vinyl planks are waterproof and can be used anywhere in your home. Their waterproof qualities make them perfect for rooms with a greater chance of spills and leaks such as kitchens, basements, and bathrooms.
Realistic Appearance: You're probably leaning towards vinyl planks for their price and ease of installation, but they are beneficial because they can still give your desired end result. Technology has brought vinyl leaps and bounds. Now your flooring can take on the appearance of wood, marble, tile, shiplap, concrete, and more. The options with Mannington luxury vinyl plank flooring are nearly endless.
Scratch Resistant: Luxury vinyl plank flooring is durable and made to withstand the hustle and bustle of everyday life. It doesn't scratch, stain, or dent easily which makes it great for homes with children and pets. The durability makes it suitable for any room in your home without worries of damage.
Variety: Because of its realistic appearance, you may have trouble picking just one favourite. There are so many different Mannington luxury vinyl plank flooring options that match your favourite décor style or the intended update will be easy.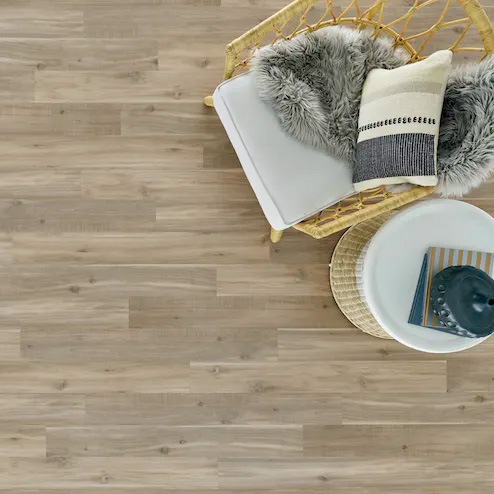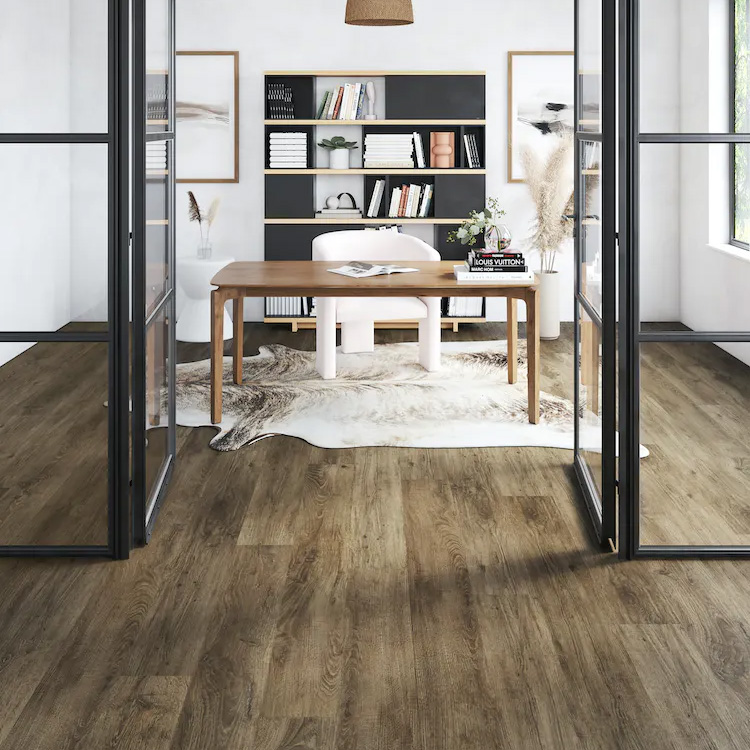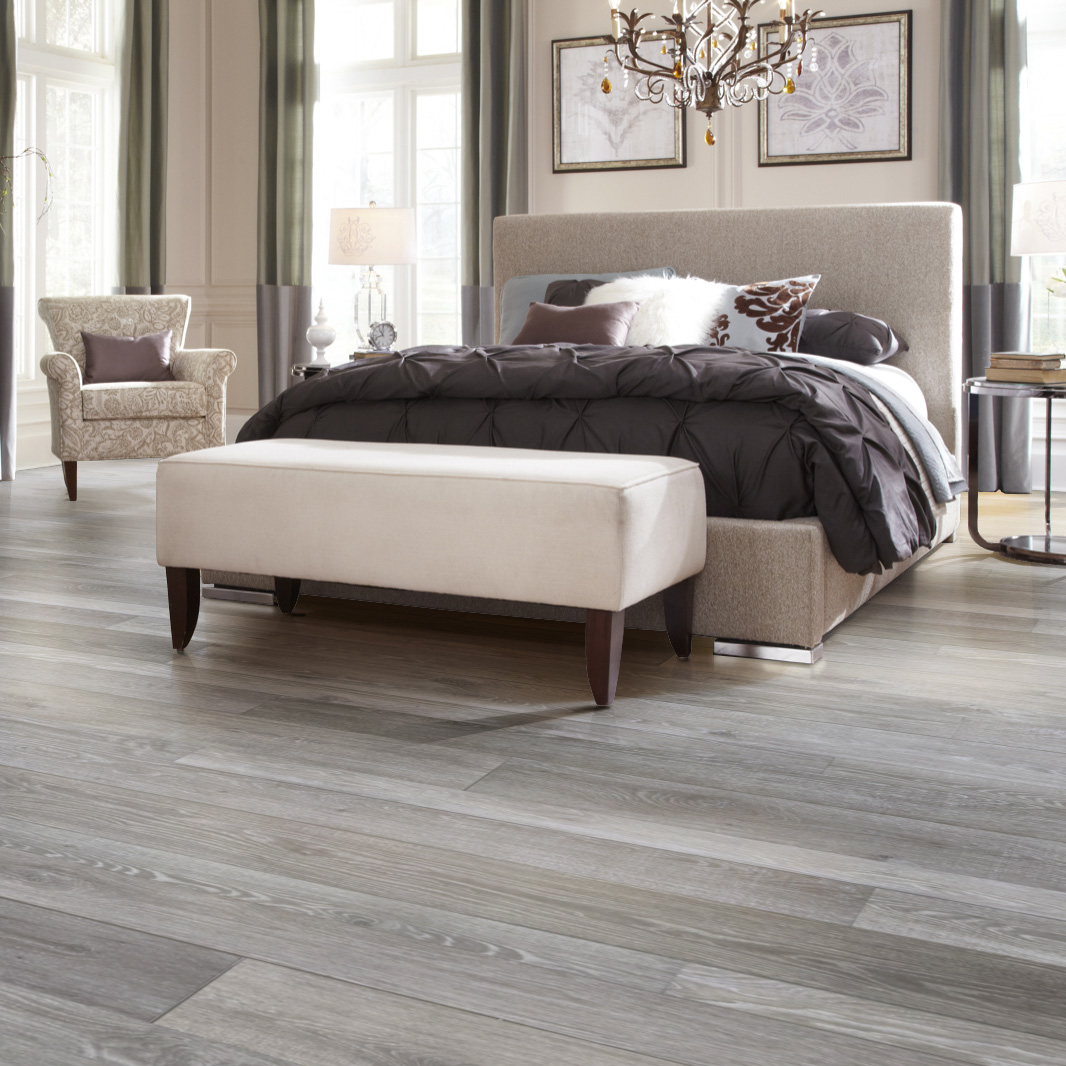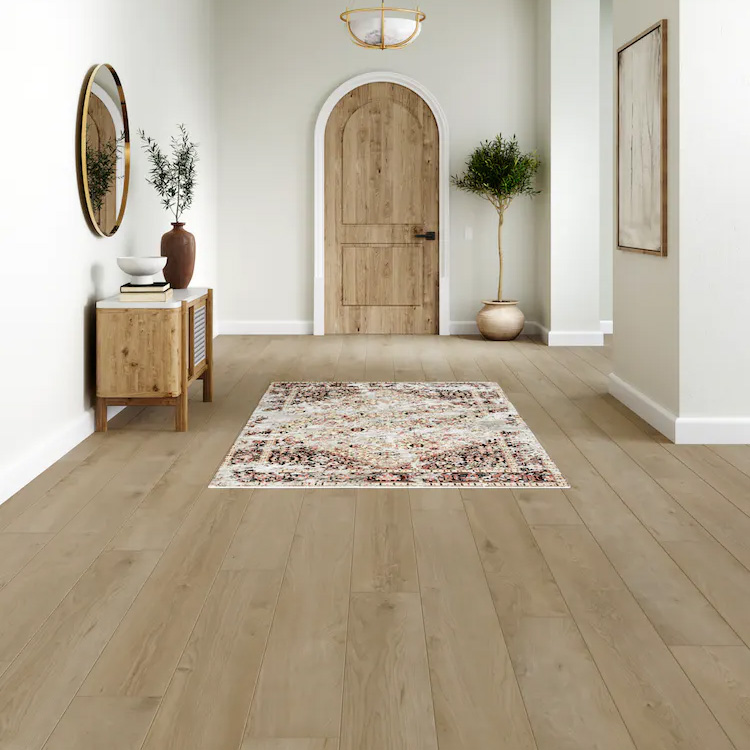 Misconceptions to Avoid
Vinyl is Outdated and Ugly: The first thing people think of when they hear vinyl flooring is how unattractive it can be. The 70s were a long time ago and advancements have made vinyl just as viable as all other types of flooring.
Vinyl is Cheap or Flimsy: Just like all types of flooring, not all of them are of equal quality. Even with vinyl, there are bargain brands that won't stand up to your test. Luckily with Mannington luxury vinyl plank flooring, you don't need to worry about this!
Vinyl Loses Its Design: Many believe after years of use, the design layer eventually fades away. Today's luxury vinyl planks are made with protective layers that prevent this from happening.
Your Mannington Luxury Vinyl Plank Flooring Experts
If you're looking for a stylish, budget friendly, long lasting, and safe flooring option, Mannington Adura® with Microban® Surface Protection is for you. Stop in and see us today to make your flooring dreams a reality.