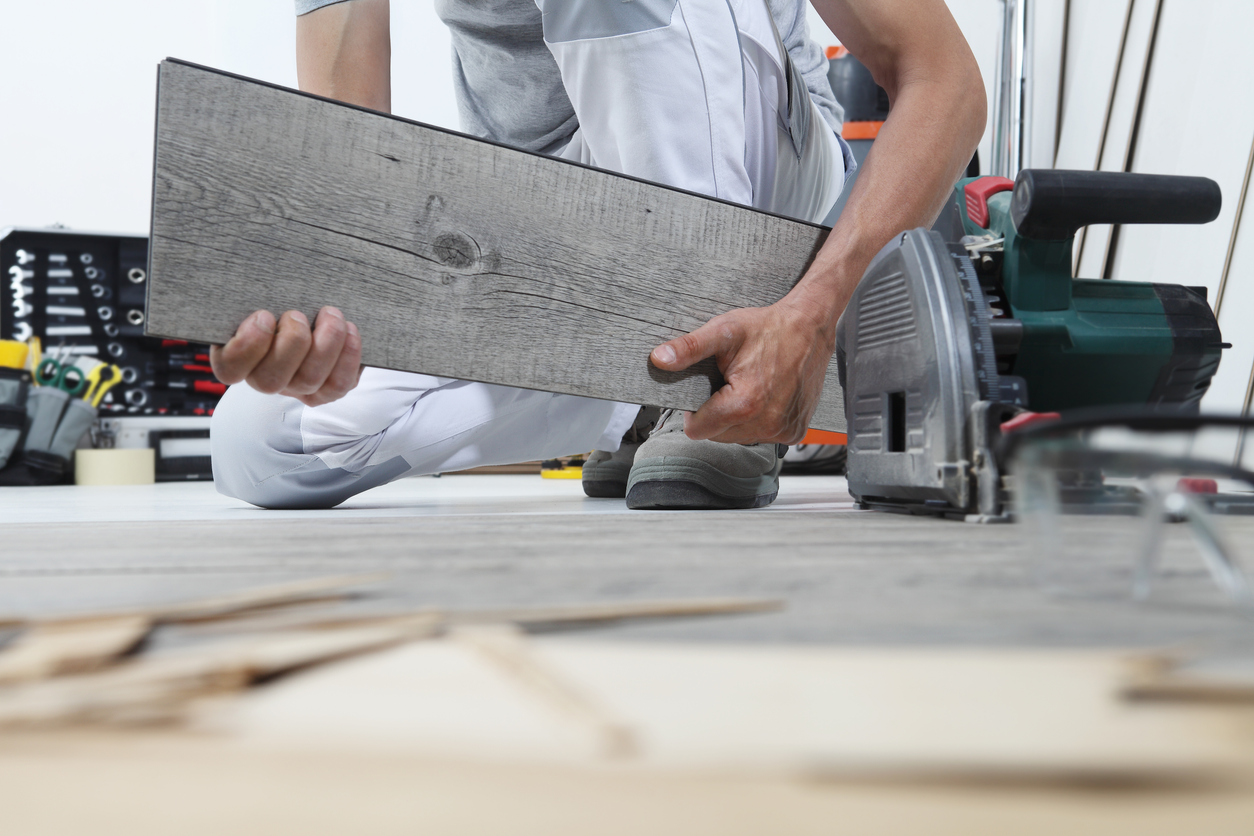 Deciding it's time to change your floors may be the easy part, but then you need to decide which one is right for you. Luxury vinyl plank flooring is a popular option that is durable and easy to clean and maintain. It's a great option for high-traffic areas and can be used in just about any room of the house including rooms with water such as bathrooms and kitchens. In addition to it being cost-effective and affordable, you can save money by installing luxury vinyl plank flooring on your own. But before you decide if you want to hire a pro or DIY an installation, read our guide. Visit us today to learn more from our experts.
Measure Your Space
The first thing you'll want to know when making a decision is just how big the space you're going to be installing is. You need to use total square footage to determine just how much luxury vinyl plank flooring you need. It may be smart to order extra to account for simple mistakes and for errors that could be made when needing to cut.
Underlayment
This one may not apply to your installation. In fact, most luxury vinyl plank flooring today can be installed directly onto a level subfloor. Your manufacturer's instructions will help you determine exactly if you need this step or not. If you do end up needing an underlayment, you must make sure it can be used with vinyl. An underlayment helps to increase the height of the floor and add more cushion.
Thickness
Thicker floors are going to be sturdier and should be used in areas with heavy foot traffic. Thin vinyl, on the other hand, can be used in lower-traffic areas. While you may think that thicker vinyl means it is much more durable than thinner ones, you may be wrong. Always be sure to check the thickness of the wear layer. A thin wear layer will wear down faster than a thicker one.
Installation Methods
Now that you know what qualities to look for in luxury vinyl plank flooring, it's time to decide if you can handle an installation on your own. Vinyl planks can be installed in a few different ways and it's important to use the method provided by the manufacturer's recommendations.
Full Spread: With full spread installation, you cover the entire floor in adhesive before applying the planks.
Peel and Stick: Similar to a sticker, you remove the peel-off layer on the back to reveal adhesive then stick it to the floor.
Loose Lay: Rather than using adhesive, the back of the planks creates friction to keep them in place.
Glue Down: With this method you apply glue to each plank before sticking it to the floor.
Floating: This one doesn't use adhesive. Planks can be installed over existing floors through an interlocking system.
Are you Ready to DIY?
If you've decided it's time to add luxury vinyl plank flooring to your home, we can help. From determining the right flooring for you to installation methods, we are here for you. Stop by and see our knowledgeable staff today.