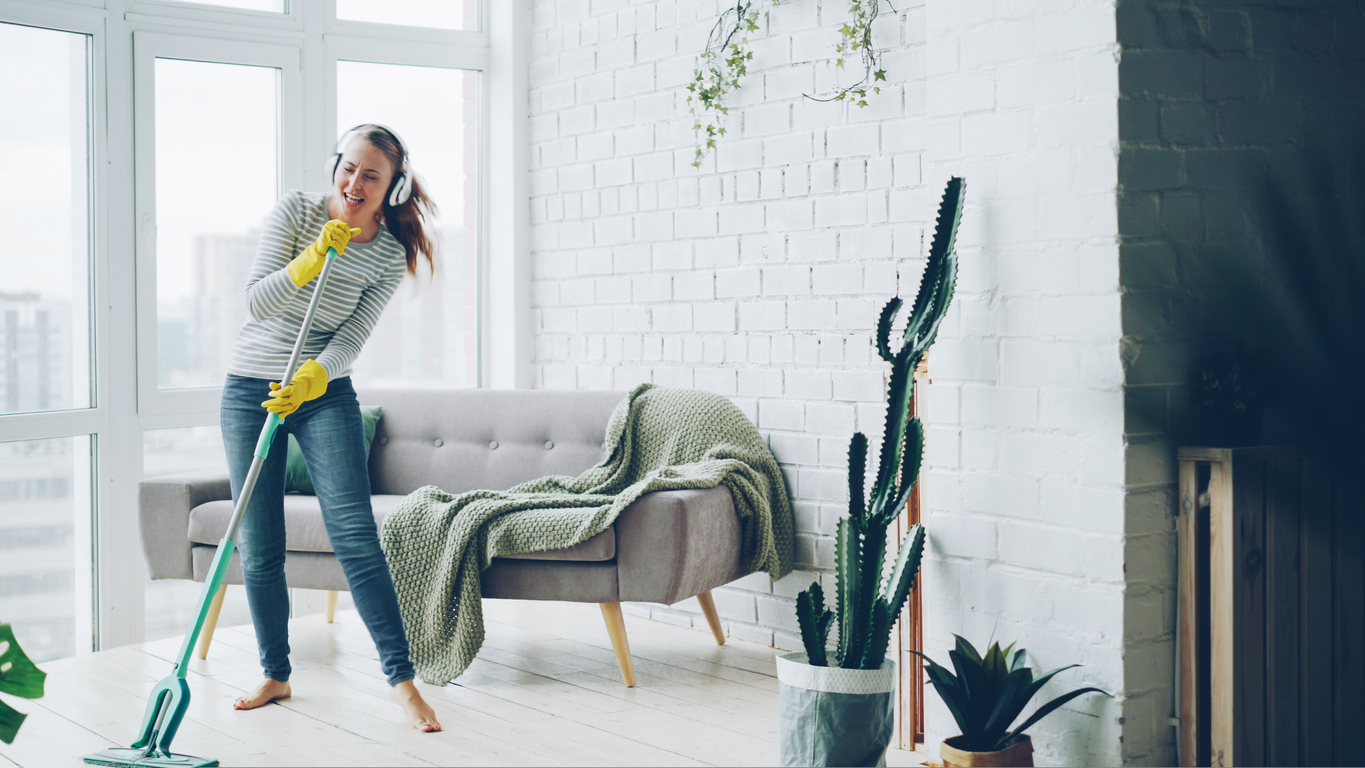 When you chose luxury vinyl plank flooring, you probably did so because of its ease of cleaning and maintenance. After all, that is one of the main reasons vinyl has gained popularity in recent years. Many homeowners enjoy that luxury vinyl plank flooring is waterproof, doesn't require as much cleaning, and can take on their busiest home areas. One thing they may not expect is having to clean it not only to keep the floor looking good longer but for sanitary reasons. If you're not sure what you can and cannot do to keep your vinyl planks looking their best, visit us today! We are here to help.
How to Clean Your Luxury Vinyl Plank Flooring
Take Care of Loose Items
Dirt and other debris can scratch your vinyl flooring. For this reason, sweeping, dust mopping, or vacuuming almost daily is essential. Not only will this simple daily cleaning protect the flooring, but it will keep things sanitary. When vacuuming, it is key to remove the beater bar or find a model without one to prevent surface damage.
Use Proper Cleaning Products
There are some commercial cleaning products that can safely clean your flooring, but it's important to read the label to make sure they are safe for luxury vinyl plank flooring. Cleaning products with abrasive ingredients like ammonia need to be avoided as they will damage the floor. Do not use mopping solutions and products that promote shine. They will leave a coating that will attract nasty bits like soil. If you're just not sure, you can clean your flooring with a homemade solution using common products like white or apple cider vinegar or dish soap.
Dos and Don'ts of Cleaning Your Luxury Vinyl Plank Flooring:
Avoid Harsh Chemicals
As we mentioned above, chemicals can clean your luxury vinyl plank flooring, however many of them such as bleach or ammonia can be abrasive causing discolouration and extensive damage. Don't use scrubbers like steel wool as they too can ruin your floors. You really only need to use a microfiber mop and clean water if your floors need a deeper clean or dry mopping just doesn't provide the results you're looking for.
Steam Cleaning is A NO-NO
Mopping floors can be annoying and time-consuming especially if your home is large. A steam mop can be pretty tempting, but do not do it! Luxury vinyl plank flooring is not steam resistant. Yes, it can handle water at some levels but not steam. Vinyl is plastic at the end of the day and exposure to high temperatures can cause it to lose shape and it can ruin the top layer of your flooring. Yes, you'll get clean floors, but they will eventually fall apart leading to replacement costs.
Are You in Need of New Luxury Vinyl Plank Flooring?
Following a simple cleaning routine will ensure you always have clean floors. A proper cleaning regime and maintenance will extend the life of your floor. If you're in the need of new luxury vinyl plank flooring, stop in and see us today.