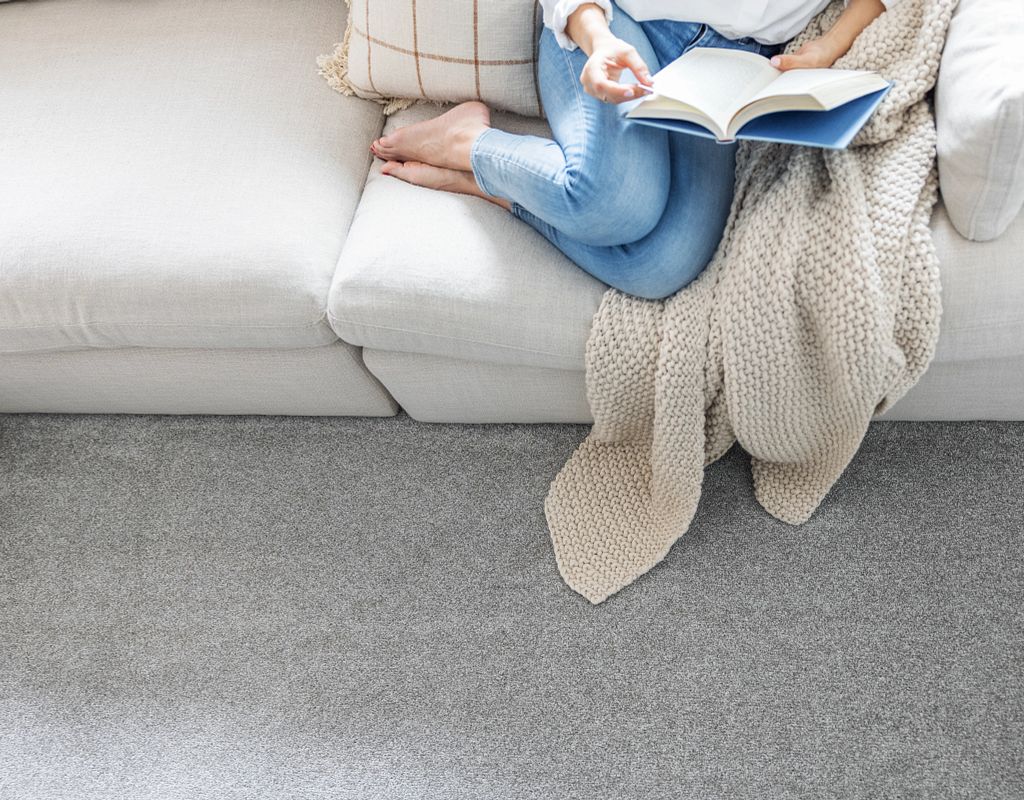 When deciding to update your carpet, you may consider factors like price, the amount of traffic the floor gets, and where the carpet is going to go. One main factor that matters the most is how it looks and feels. Carpet can set the mood of a room. It adds comfort, warmth, and style. It's all too easy to stick with the same old options over and over again, but Shaw carpet flooring puts its best foot forward to create incredible flooring that sets trends and keeps your home looking great for years to come. Visit us today to see what's new from Shaw.
Choosing a carpet trend doesn't have to be scary. With Shaw, trends are catered to your life, your style, and your vision. They aren't far out in left-field options that leave you wanting to change your carpet over and over. Take a look at 3 of the latest Shaw carpet flooring trends to see what we mean.
Be Bold
Being bold means bringing your self-expression to life through colourful additions. Shaw's carpet flooring options are vibrant and expressive. They allow you to show your diverse taste and your personal character. Whitecap, Gravity, and Sea Ice are crisp light colours that make a subtle statement while Honeycomb, Refined, Orange Oxide, and Midnight Brown pack a serious punch with colour. These bold colour choices are for homeowners that are ready to take a risk. Those who are prepared to make bolder interior design choices mixing patterns and prints throughout the space, and who aren't worried about their carpet being a showstopper all on its own.
Getting Grounded
The grounded trend is for homeowners looking for a more tranquil, organic experience for their rooms. Homeowners who embrace casual, tranquil living with added calmness. These colours are much more organic, unrefined, and raw. With colours like Snowfall, Warm Light, Shadow, and Ashes, you can see the inspiration behind them. These nature-inspired colours range from snowfall-coloured white to ash grey. They are for homeowners who embrace natural textures, love earth tones, and fill their rooms with plants and other organic materials. This carpet is gorgeous, texturized, and will brighten your home.
Being Balanced
The being balanced trend is inspired by peace. The quiet moments we use our rooms for. Colours like Serene Blue, Subtle Clay, and Frosted Leaf are soothing and minimal. The light blues, greys, and natural tones are calming and ethereal and are for homeowners looking to have a shift in their mindset. This trend brings peace of mind while enlarging the space with light colours. The being balanced collection of carpet brings a soothing mood to the room and would be ideal for bedrooms and other places where relaxing is key.
Choosing Your Shaw Carpet Flooring
When it comes to trends, Shaw carpet flooring are the best of the best. Not only is their carpet long-lasting, but they know just what your home needs. Stop in and see their latest collection of bold, grounded, and balanced colours today.