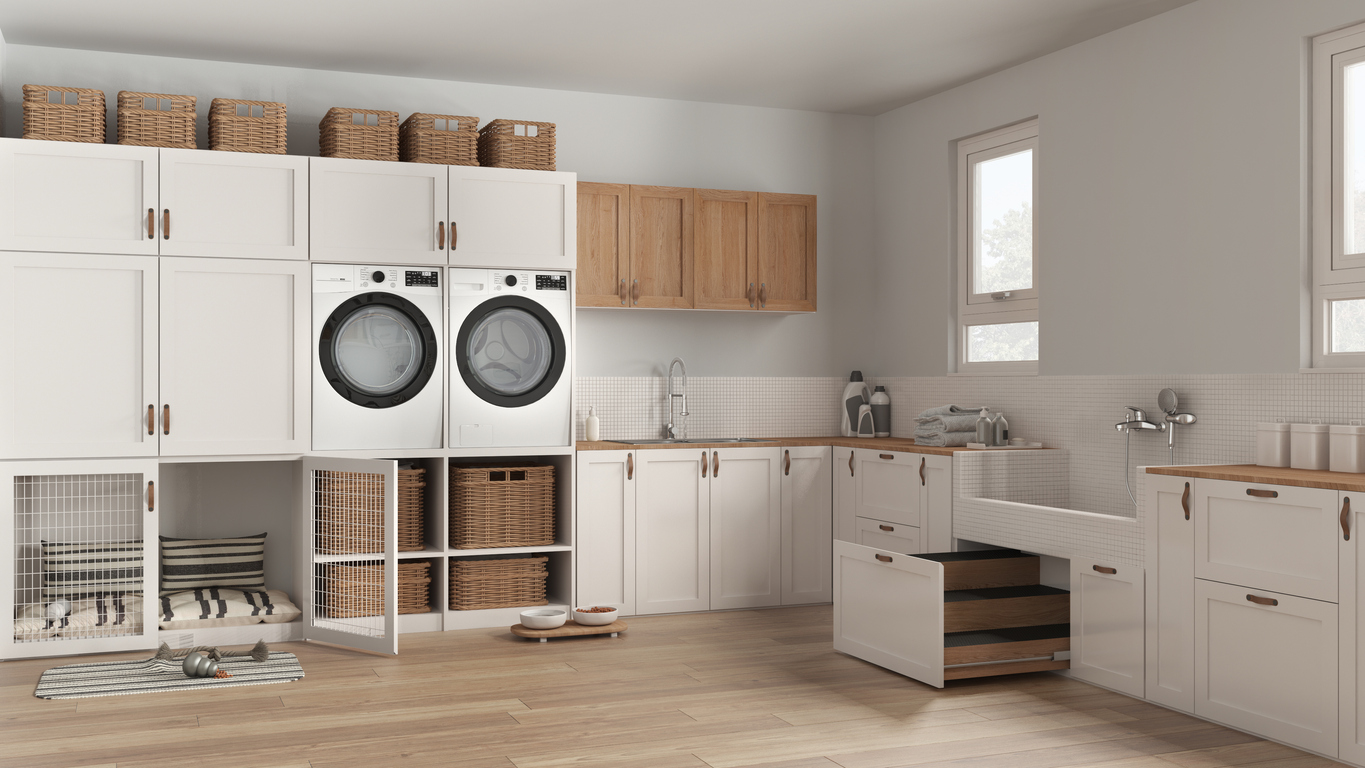 Having a basement can bring a lot to your home in the way of value and additional living space. Despite the perks, it can feel a little daunting when it comes to decorating and renovating. Basements have notoriously damp, dreary conditions and there is no doubt you want your basement to exude style but still be functional and comfortable. Luxury vinyl tile flooring is one way to achieve the look, function, and feel you are going for. Visit us today to see what's in stock!
What Makes Luxury Vinyl Tile Flooring Good for Your Basement?
It's Waterproof!
Basements are below ground level meaning they are often damp, cold, and prone to a lot of moisture. You may be worried about everything from rainstorms to broken pipes ruining your floors. Other types of flooring may be water-resistant, but certainly not waterproof. Luxury vinyl tile flooring can stand up whatever water it may come in contact with so you can rest easy it won't be entirely damaged by any accidents. Water can sit on vinyl flooring for days without penetrating the flooring due to its composition of the plastic. One important thing to note is when installing luxury vinyl onto cement, it is key to install a vapor barrier. This barrier will help prevent mold from forming underneath the flooring should water seep through.
Durability!
You have big ideas for your basement whether you use it as a guest room, movie room, or even a home gym. It's important the flooring you choose is durable. The wear layer is going to be key here. The thicker the wear layer the more durable the flooring is going to be. This layer is essential in protecting the vinyl from scratches, fading, scruffs, and other unsightly marks.
Beauty and Style!
Today's vinyl is much more technologically advanced than the luxury vinyl of years past. This means you can instantly transform your basement into the room of your dreams with different textures, colours, and patterns - even those resembling other materials like stone and marble tile. Depending on the theme, scheme, and design you can find the perfect luxury vinyl tile flooring for you. Everything from sophisticated traditional medium browns to more elegant and classic wood grains.
Price
Flooring can get expensive and when it comes to the basement, it may be something you are concerned with. LVT is an affordable option that doesn't really have any associated installation costs. This means what you pay per foot can easily be installed with a DIY project. While you can hire a professional to install LVT, it is nowhere near as expensive as installing tile which can have added expenses like grout. These cost savings can be used to update other parts of your basement to make it a room you love.
Get the Perfect Luxury Vinyl Tile Flooring for Your Basement
Luxury vinyl tile flooring is perfect for your basement because it is affordable, waterproof, durable, and stylish. We have many different options to choose from and our experts are here to help. Stop in and see us today!