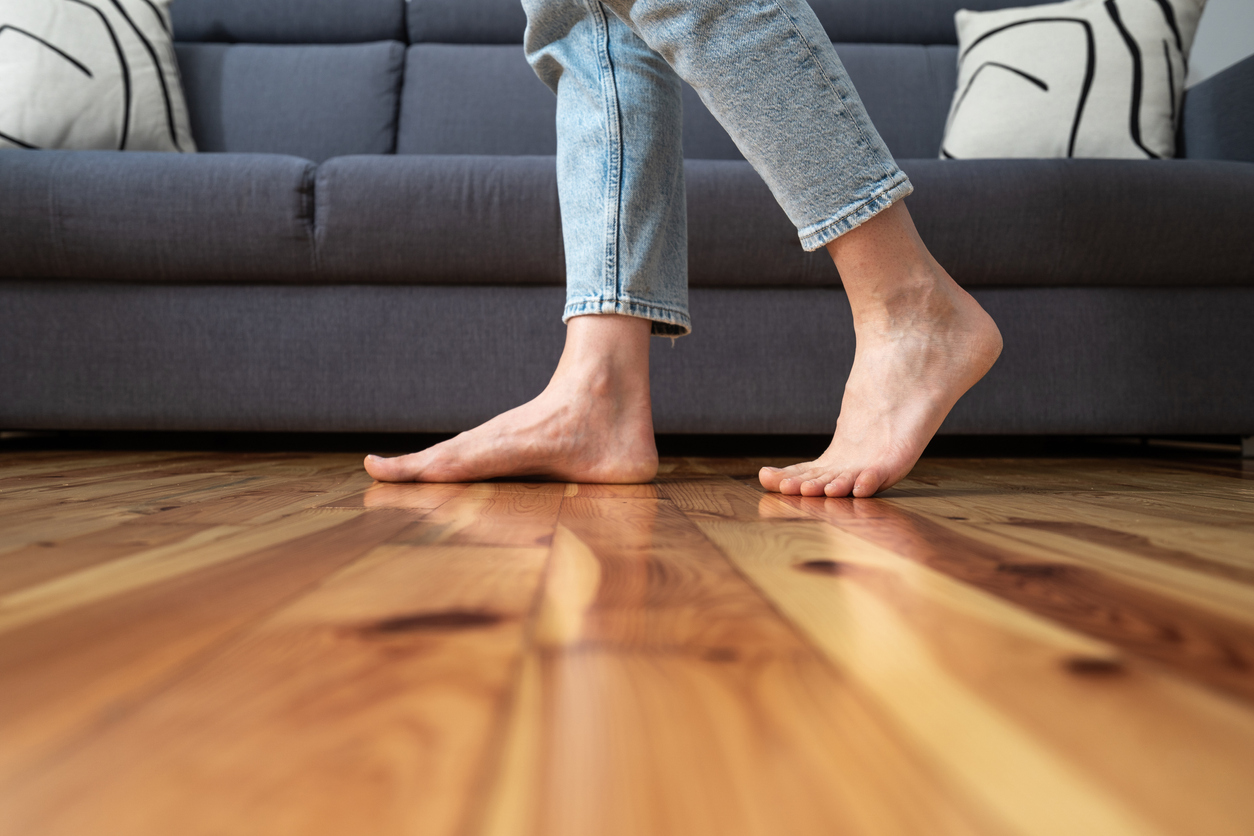 Nothing beats the beauty of hardwood flooring. That is why it remains one of the most popular flooring options out there. That said, these days there is a choice between engineered hardwood and solid hardwood. How do you know when should you choose engineered over solid hardwood? We are here to help. First, let's look at some key differences. Visit us today to learn more from our flooring consultants.
Key Differences
Engineered Wood Flooring: Has an identical look and feel of hardwood but is manufactured using only a thin layer of hardwood for appearance. It has a plywood core rather than a solid wood structure. Engineered wood flooring is easy to install on your own with a DIY project. There are two types of installation methods - gluing and interlocking planks. It can last up to 30 years with proper maintenance.
Hardwood Flooring: Is made of solid wood from many different species. The most popular are maple, oak, cherry, and walnut. Installation is more difficult than engineered hardwood and requires nailing wood planks to a subfloor - something that requires a bit of skill.
Which Flooring Is Best?
Appearance and Comfort
Hardwood comes in different widths which means there are tighter seams between the boards. They are available in a range of colours and both finished and unfinished styles. Engineered wood, on the other hand, has more flexibility in plank widths. With the veneer layer, engineered wood could be mistaken for solid wood once it has been installed. That said, engineered wood is nearly always sold prefinished and there are fewer styles available than regular hardwood flooring.
Maintenance and Care
Both hardwood and engineered hardwood flooring can be cleaned with sweeping and vacuuming. Hardwood requires occasional mopping with special wood cleaners to keep it looking good. Hardwood is better when it comes to long-term maintenance as it can be sanded and refinished multiple times to keep it looking good as new. Unlike hardwood, you cannot sand engineered hardwood multiple times. It can only be sanded and refinished once or twice before planks need to be repaired.
Lifespan
It's no surprise solid hardwood flooring has a much longer lifespan than other types of flooring. It can last between 30 and 100 years if it's properly taken care of. Engineered hardwood too can last up to 30 years or more when taken care of. While you can't sand down the entire floor, one benefit of engineered hardwood is the planks can be easily replaced when needed.
Cost
Hardwood just happens to be one of the most expensive types of flooring. It can cost up to $8 a square foot and as much as $15. Engineered hardwood, on the other hand, is much less expensive and a budget-friendly option. Most style range from about $4 to $7.
Are You Ready for New Hardwood Flooring?
Hardwood flooring lasts for years with proper maintenance and care. If you're looking to take on the beauty of hardwood flooring, stop in and see us today!